These Idols Are Talented AND Well-Read
While many of us might believe K-Pop idols would barely have any time to sit down and enjoy a good book, these idols prove the contrary.
Being an idol means having to dedicate most of your time to working on yourself, such as skin care, practice, language learning, music composition, and other countless schedules. For these idols, however, reading also seems to be a form of self-improvement (and rightfully so).
Here's a list of 5 idols (or 4 idols and 1 idol group) who are avid readers!
1. SHINee's Jonghyun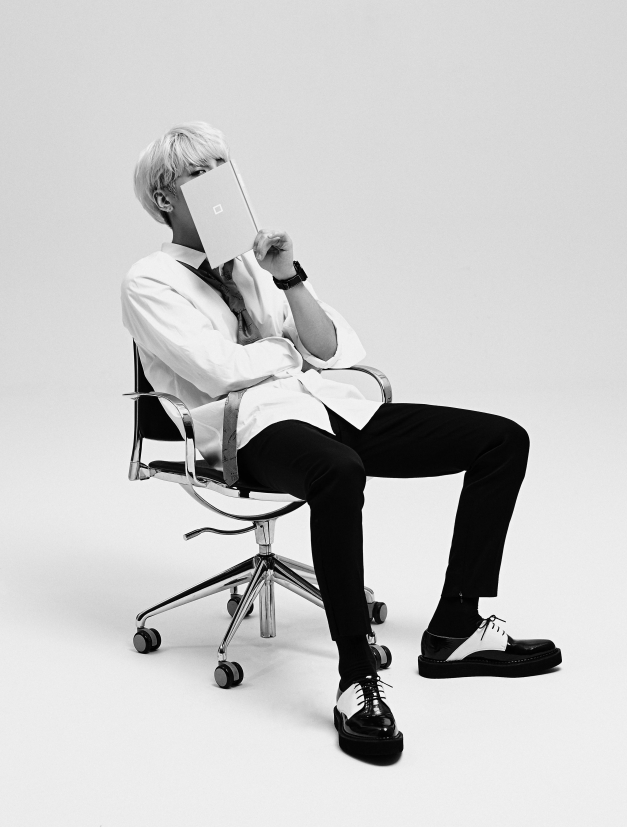 Back in 2015, Jonghyun revealed his mother was a big fan of the O tvN show, The Secret Readers Club. This show helped people solve their concerns via 10 books recommended by the cast, in which they would discuss and analyze the books featured on the episode.
When Jonghyun starred in an episode of The Secret Readers Club, he revealed to the cast that he enjoyed reading at least two to three books every month. Apparently, he usually reads them while en route to one any of his many commitments. He also revealed he has read Franz Kafka's The Metamorphosis.
He was even featured in a Korean literary magazine called Littor, that printed its 8-page interview with Jonghyun.
2. ASTRO's Cha Eunwoo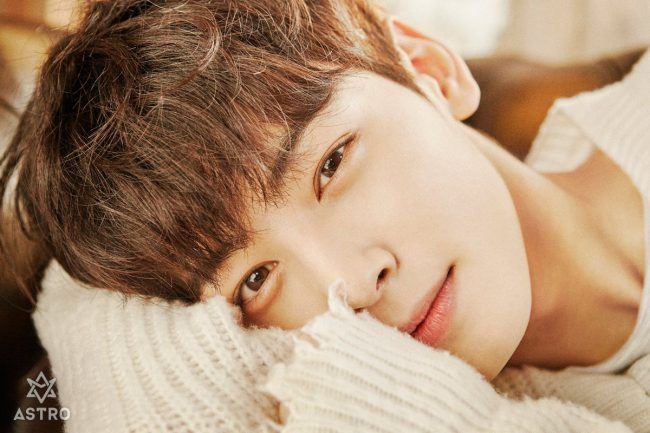 ASTRO's Cha Eunwoo is known for his studious personality so it's no surprise he made this list. He ranked 3rd at school for his grades (in the top 1%) and was also the school captain.
Cha Eunwoo is known to have a hobby of reading whenever he's feeling down and revealed he enjoyed reading fiction books whenever he had a tough time during his trainee period.
3. EXO's Kai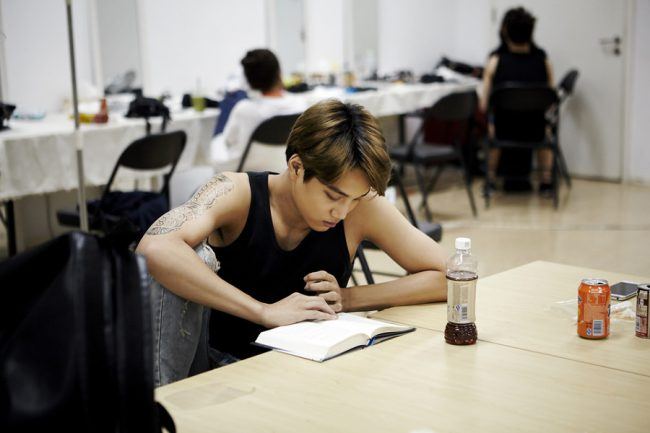 EXO's Kai has established a reputation in the idol world as the idol who reads the most books. Upon receiving an award at the 2014 Gayo Daejeon, he wrote a hand-written note for his fans and mentioned a quote from a Korean book titled Book Nomad, written by Lee Hee In: "Someone's life can be scenery to someone else."
As soon as Kai mentioned this quote, Book Nomad became a best seller and sold out almost immediately.
4. GOT7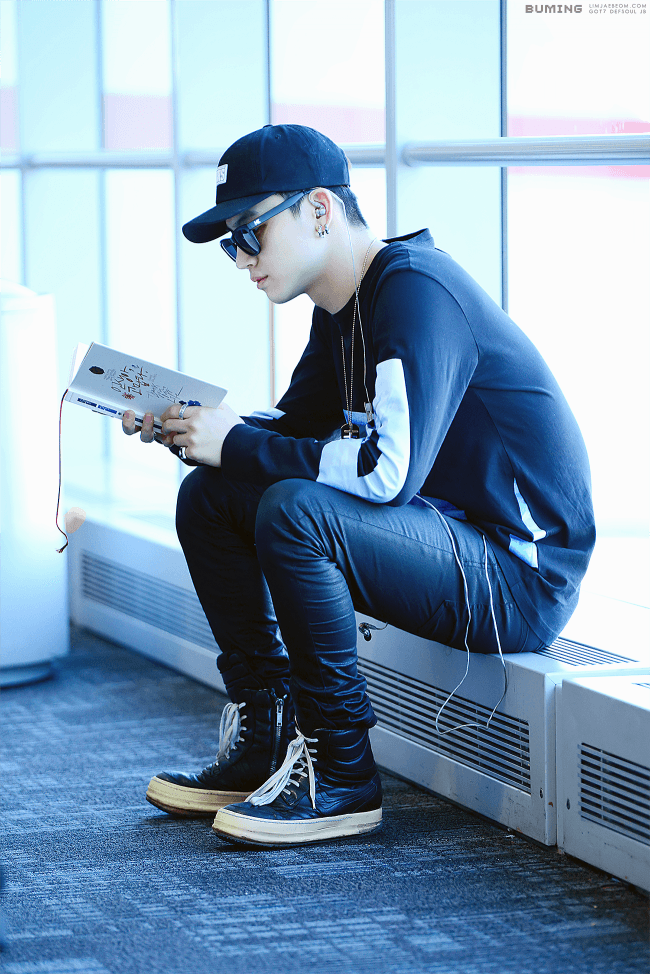 GOT7, as a group, has been nicknamed "The Literary Boys" due to their mutual love for reading. Several of the members have been spotted reading during their free time which probably helped earn them the nickname. Fans have even somehow made a list of books the members were spotted with.
In an interview, GOT7's Junior shared the reason he decided to start reading:
"If life becomes repetitive, you feel exhausted. One time I was conversing with someone, when all of a sudden, I felt dumb. From then, I decided to read books. At the moment, I'm reading Milan Kundera's The Unbearable Lightness of Being." – Junior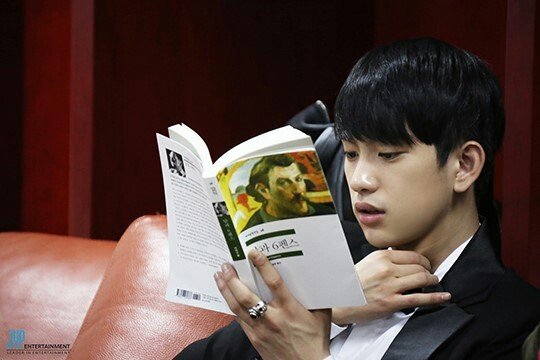 While all the members read a great deal, JB seems to be the most avid reader as evidenced by the tons of fan taken photos of him with a book in his hands or under his arm.
5. Sulli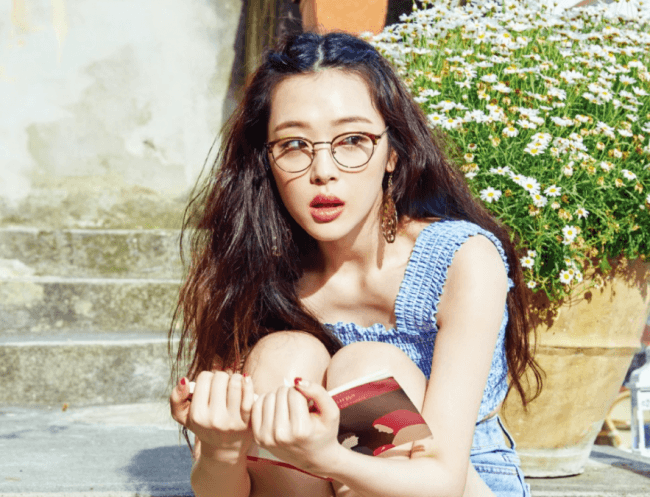 Sulli once proved her love of reading when she uploaded a series of Instagram posts with quotes from the book Veronica Decides to Die, written by Paulo Coelho. Fans have speculated the passages she chose may refer to how she was feeling at the time. The pages she uploaded all seemed to point to how she was conflicted between doing what was best, as opposed to doing what was logical; the importance of being unique and different; and embracing or accepting the fact that people thought she was "crazy."
https://www.instagram.com/p/BL_YoR9D0aG/
https://www.instagram.com/p/BL_Yr6sjY38/
https://www.instagram.com/p/BL_Zlgij0He/
Source: Kakao 1boon
Share This Post