7 Awesome Ways Female Idols Reacted To Malicious Commenters
Idols are subject to malicious comments that are often extremely crude and offensive. These female idols, however, had the perfect reactions to these comments, showing that they could fire back just as powerfully. Check out these 7 female idols' epic responses to haters and their comments!
1. AOA's Seolhyun
In an interview, Seolhyun was asked how she dealt with malicious comments on her Instagram, her response shut down all the haters by announcing that she simply didn't care.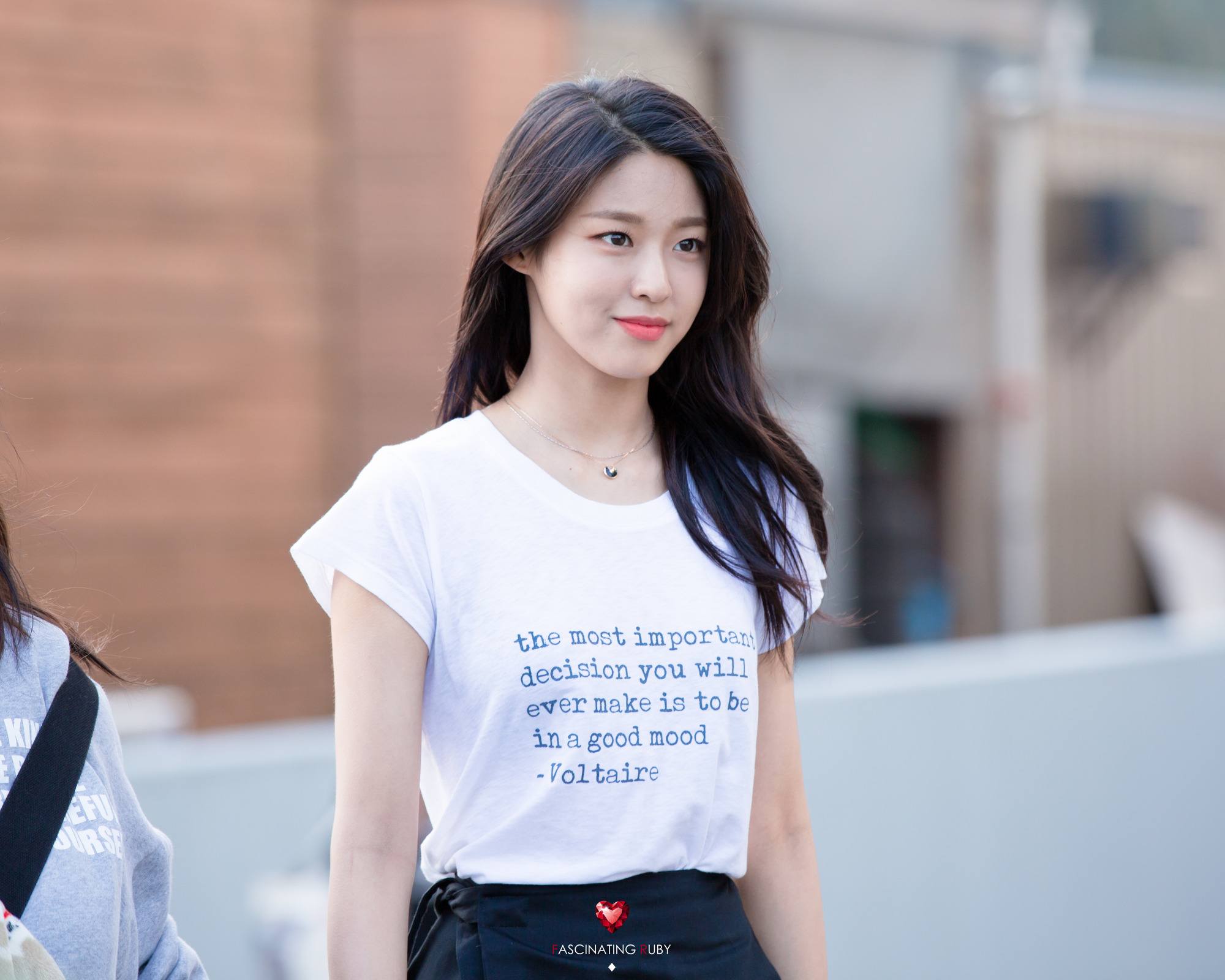 "At first I was hated on because I was more tanned, so I put on lighter makeup and then they hated on me for my light makeup…
I get hated on for this and that, and I learned that I can't satisfy everyone. So now, I'm going to care less. I think I should just try my best at the tasks I've been given…"
– AOA's Seolhyun
2. Suzy
When one anti-fan mentioned Suzy on Twitter with several tweets wishing death upon her, Suzy responded in the coolest and most indifferent way that rendered the hater speechless.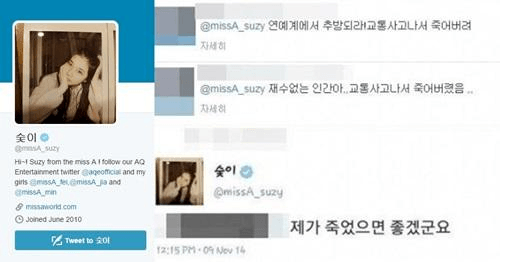 Hater: I hope you get banished from the industry! Just die in a car accident
Hater: You idiot.. I hope you die in a car accident
Suzy: I see you want me to die
3. Apink's Naeun
On Naeun's Instagram photo of herself in Los Angeles, California, one user by the username "eddie39r" left sexually malicious comments on it.
Most of his comments called Naeun offensive names, while some of them even sexually attacked her underage sister, Son Sae Eun, and also her mother.
In response, Naeun left a comment that assertively asked the hater to stop leaving such disgusting comments. She and her agency also decided to take legal action against the user.

"Do you feel better about yourself now that you've cursed out my family? If you hate me then only diss me. Stop saying such ridiculous things."
– Apink's Naeun
4. Dasom
Dasom once received an incredibly rude DM through Instagram, where the hater attacked her and her parents.
In response, Dasom showed true professionalism by pitying the hater rather than firing back with an equally angry message. In response, the hater appeared to have been affected by Dasom's message, as they respond with an even more hate-filled message.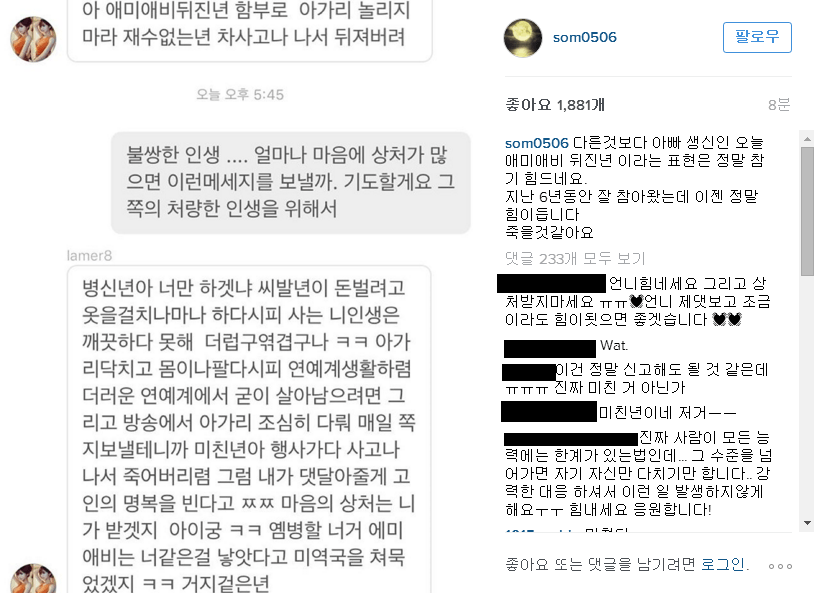 Hater: You're a b*tch with dead parents don't go running your f*cking mouth you stupid b*tch. I hope you get into a car accident and die.
Dasom: What a pitiful life… How hurt do you have to be to send a message like that. I'll be praying for you and your wretched life.
Dasom then outed the hater by sharing the DM and its contents on her Instagram for her followers to see.
"On top of everything else, it's my father's birthday today, so it's very difficult for me to ignore the comment calling me a b*tch with dead parents. I've endured it well for the past 6 years, but now it's really tough. It's killing me."
– Dasom
5. IU
IU once mentioned in a talk show that she truly didn't care about malicious comments and tended to ignore them. Unfortunately, the number of malicious comments towards IU increased over the past few years, and she had no choice but to take legal action against them. She then announced that anyone who attacks her with malicious comments will be legally dealt with without any remorse.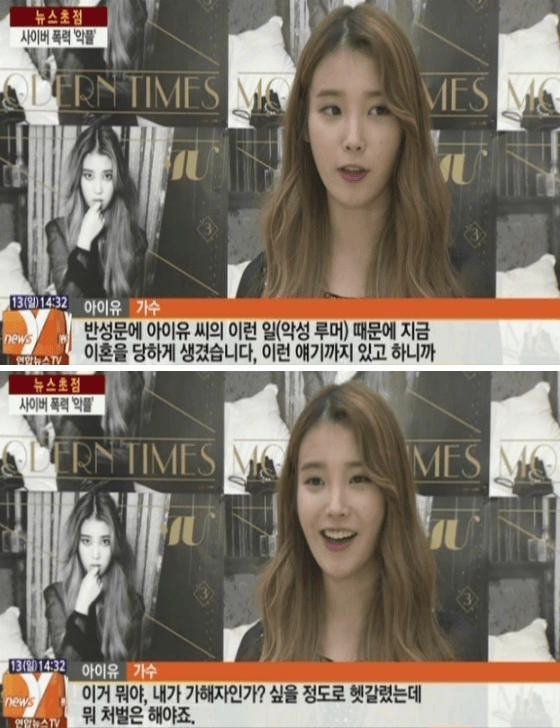 "In one of the victim's letters of reflection, they said that their parents were about to get a divorce because of the rumors being spread about me, so I got confused for a second and thought, 'What is this, am I really the criminal here?' but oh well, I'm still going to press charges."
– IU
6. gugudan's Sejeong
Sejeong revealed she has a very mature view on haters and their malicious comments.
She revealed in an interview that she liked to view malicious comments as "ginger in kimchi", and explained that haters and malicious comments were just another ingredient necessary for the overall product.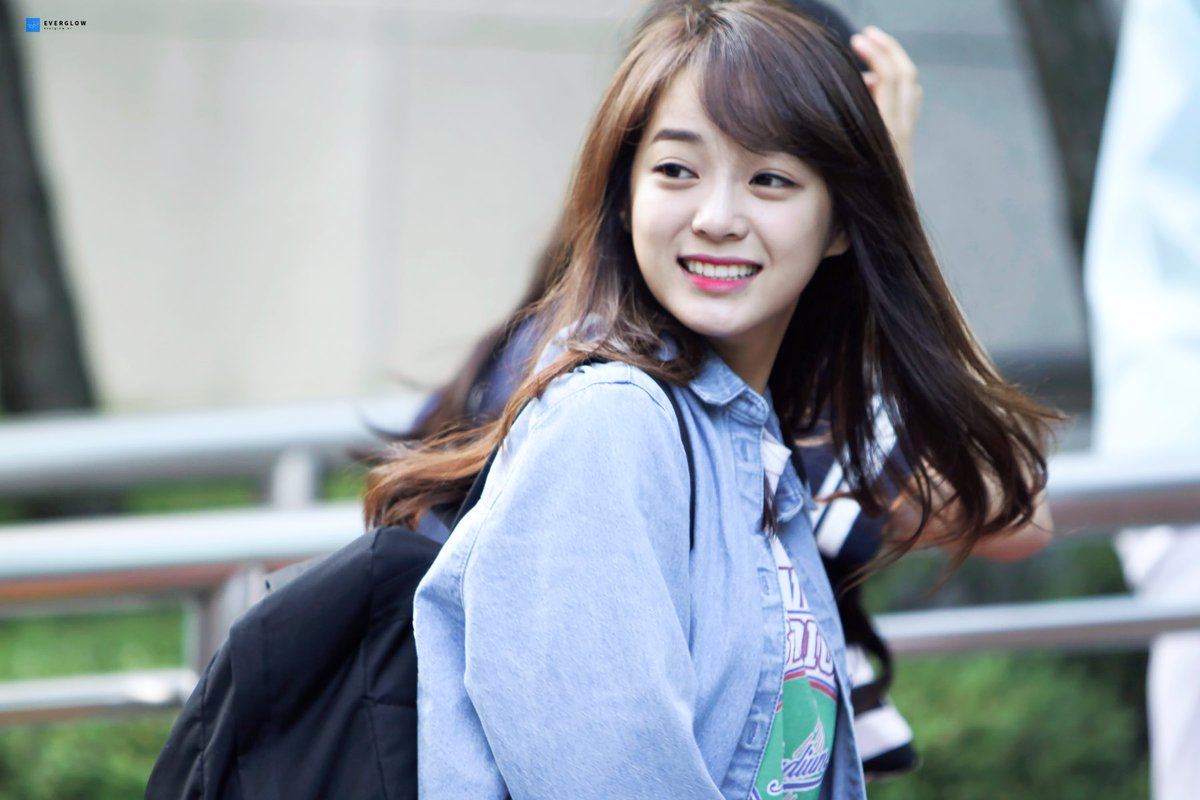 "I think of it as ginger in kimchi. While I'm enjoying it, if I accidentally chew on something spicy, I won't be able to forget that flavor, but it's an absolutely necessary ingredient, and that's why it's included in the dish.
Similarly, I feel like these are experiences that I need to endure, so I've decided to comfortably accept it."
– gugudan's Sejeong
7. Girls' Generation's Taeyeon
Taeyeon has often been the target of malicious comments, but she always claps back whenever they go overboard.
In the past, Taeyeon has left some sassy comments that rendered the haters speechless. For example, haters criticized her photos and claimed she was completely plastic, Taeyeon simply replied:

"Ok, look in the mirror."
— Taeyeon
In another incident, a hater criticized her for responding to Baekhyun's Instagram post, claiming that she caused controversies just for the attention. In response, Taeyeon clapped back with: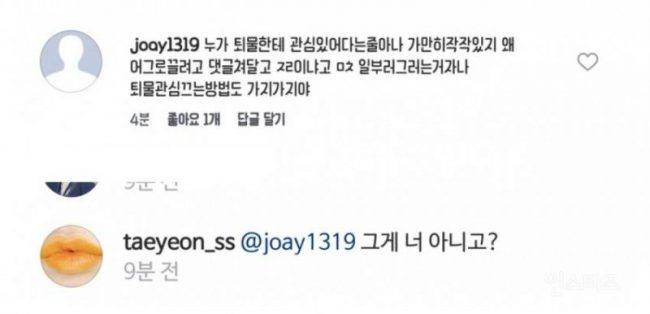 "Are you not talking about yourself?"
— Taeyeon
Share This Post