7 Times Idols Eating Food Was Way Too Hot To Handle
Idols are known for varying levels of fan service in many aspects of their lives, but these examples of idols sensually eating food may just take the cake (pun definitely intended).
These idols have the uncanny ability to make food look even better than it already is. Whether it's cake, ice cream, yogurt, or a seaweed wrap, these idols have proven that their good looks can turn the simple activity of eating into something sexy too!
Lovelyz' Mijoo
Mijoo couldn't possibly have made eating a small morsel look any sexier than she did in this clip, as she first made everyone wait for her to put it in her mouth and then proceeded to run her fingers through her hair as though the food was more than tasty.
lmao mijoo ahhh pic.twitter.com/BcOCG1dGTy

— I AM READY (@syapeko) March 3, 2017
EXO'S D.O
D.O was put to the task of eating yogurt while giving off a sexy vibe and he absolutely killed it, making fangirls' hearts everywhere flutter.
AOA's Mina
After being challenged to eat Korean shaved ice sexily, Mina attempted and, well, succeded, making her fellow members laugh uncontrollably.
This wasn't the first time Mina was caught eating something sensually either. She was once caught on camera eating a piece of cake in a manner that would cause all her fanboys to go weak in the knees.
Girl's Day Sojin
On the popular variety show Weekly Idol, Sojin was given dried seaweed to eat after a fan had asked if she could see Sojin eating food sexily. The scene resulted in uproarious laughter. Watch Sojin attempt to eat dried seaweed sensually at 2min 30sec:
SHINee's Key
Even when he's eating a donut, Key manages to look incredibly sexy. We can only imagine what the fangirls thought of this moment!
2PM's Junho
With those bedroom eyes and a strawberry between his lips, it's hard to think of a more sensual post for 2PM's Junho to strike and fans certainly aren't complaining.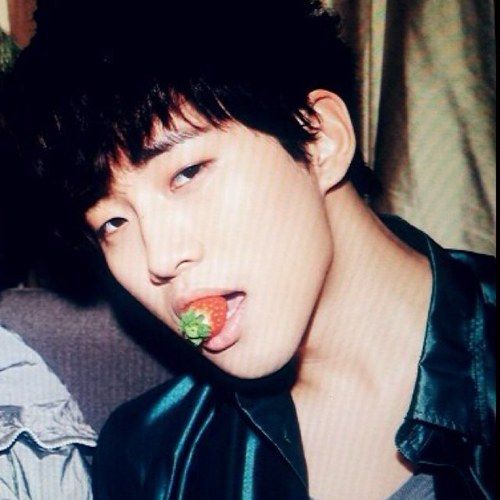 Share This Post