72-year-old American fan writes heartwarming letter to MAMAMOO
Girl group MAMAMOO has quickly become one of the most popular girl groups in K-Pop, attracting fans of all ages and demographics. 
In addition to being a rising group in Korea, the group has also continued to inspire fans from many foreign countries as well with their music.
In fact, the group made international headlines recently after a 72-year old American man Jerry Giebe wrote a comment on MAMAMOO's official Facebook page thanking them for giving him strength with their music. He explained that their music helped him overcome his illness, and added that he loved their new music video "New York," which was recently released as a pre-single on September 21st.
Fans who saw Jerry Giebe's heartwarming comment have shared his words online, with many praising MAMAMOO for producing such universally-loved music.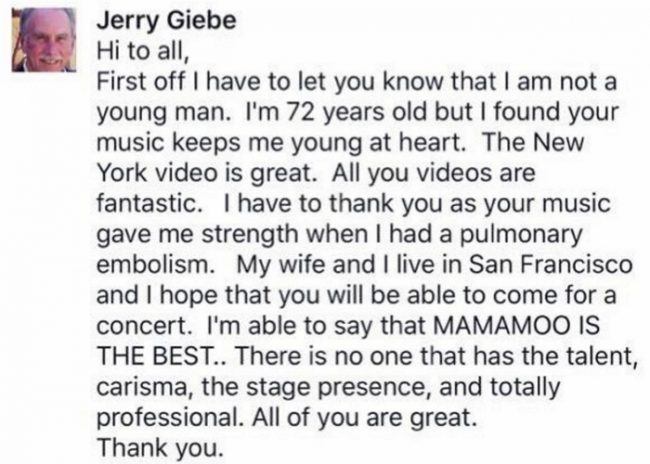 Source: Insight
Share This Post