8 Celebrities Who Look Exactly Like Cartoon Characters
Many of the industry's top celebrities look just like popular cartoon characters!
Although their visuals might be unique among other members of the Korean entertainment industry, several top idols and actors actually bear strong resemblances to anime and animated film characters. With their clear, sharp features, and plethora of facial expressions, fans can't help but see how much they look like some of their childhood favorites.
Here's a list of celebrities with their cartoon character counterparts!
1. TWICE's Chaeyoung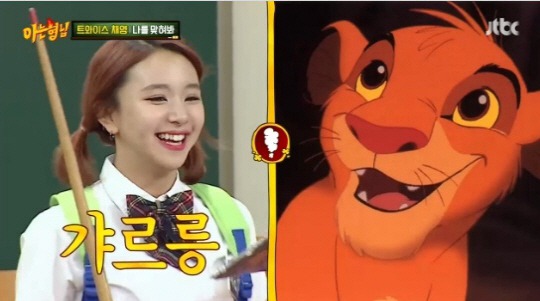 Chaeyoung's nickname is actually "Baby Beast" due to her big, round eyes and baby face. Her fans and fellow members say she looks exactly like baby Simba from Disney's The Lion King.
2. Cho Woo Jin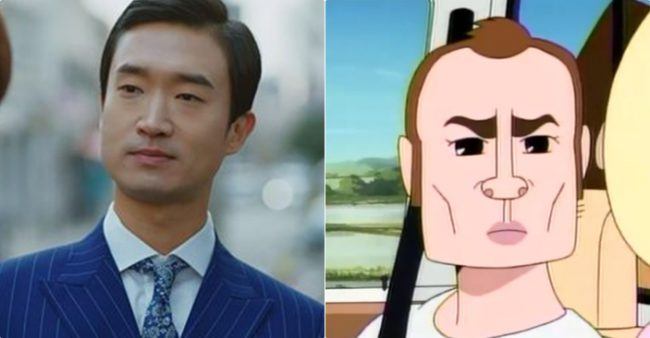 The popular actor who plays Secretary Kim in tvN's Goblin has been compared to a character who made a short appearance in a film version of the Japanese cartoon, Crayon Shin-chan: The Storm Called: Yakiniku Road of Honor. Cho Woo Jin's head shape, slick hair style, nose shape, pursed lips, and even his rounded forehead are very similar!
3. Kang Dong Won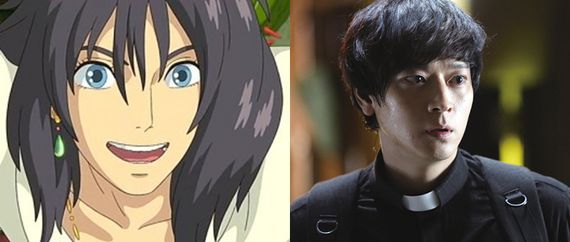 Kang Dong Won is the number one heartthrob of all time for many Korean film fans, so it's only natural for his cartoon counterpart to be equally as beloved. His cartoon doppelganger, Howl, from Hayao Miyazaki's Howl's Moving Castle, is indeed one of the most popular anime characters of al;.
4. Super Junior's Donghae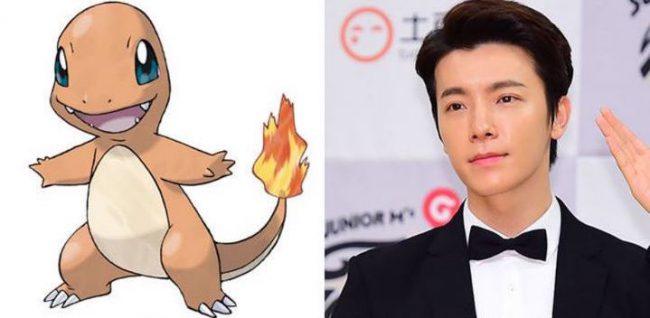 Donghae has been nicknamed "Dinosaur" in the past, and once became viral in the Korean online community, with thousands of netizens agreeing to the comparison. One could say he looks very similar to the cute Charmander from the Pokémon series!
5. BIGBANG's T.O.P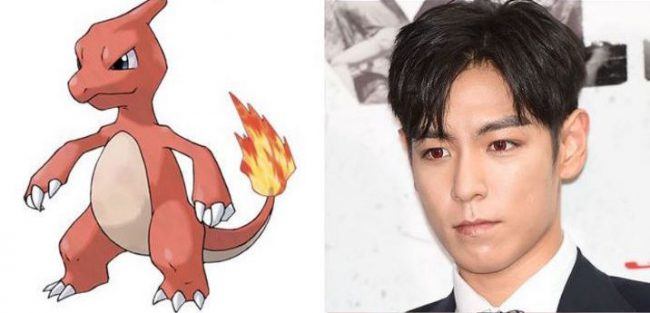 T.O.P has also been considered as a celebrity with dinosaur-like facial features. Some say it is their high cheekbones and flared nostrils that remind them of a dinosaur. T.O.P is compared to Charmeleon, the next evolutionary stage of Charmander.
6. Kim Woo Bin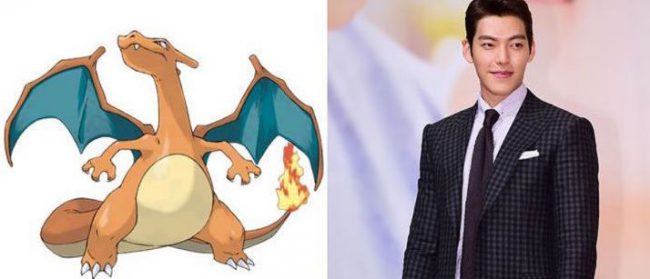 The final evolutionary stage of Charmander is Charizard, and Kim Woo Bin looks like he gives off the same majestic vibe as this great lizard Pokémon.
7. Chae Soo Bin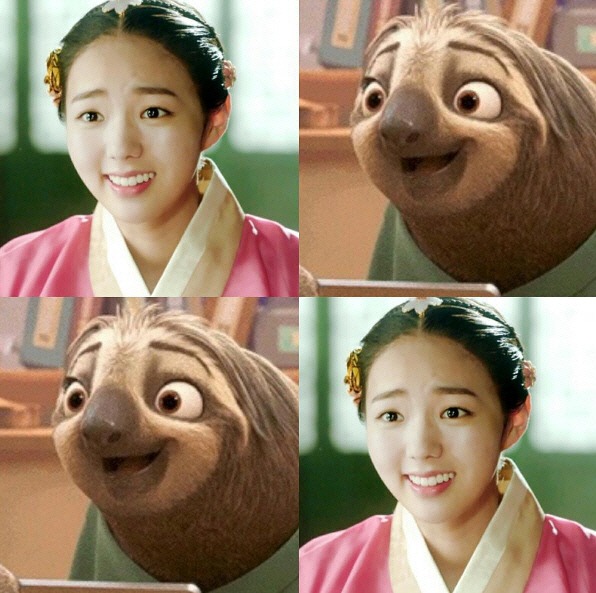 Actress Chae Soo Bin has been compared to one of Zootopia's most loved characters, Flash the Sloth. Her bright smile and eyebrows say it all.
8. Nada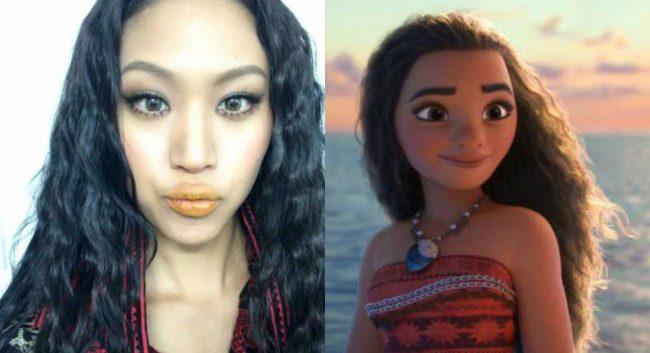 Rapper Nada's cartoon character is Moana. She particularly looks like Moana when she has the same wavy hairstyle!
Are there any other celebrities who remind you of cartoon characters?
Source: Kakao 1boon
Share This Post