9MUSES Keumjo is a huge BIGBANG fan, and there's loads of proof
9MUSES Keumjo has been revealed to be a huge fan of BIGBANG. She was even a first-generation official VIP before she debuted.
Keumjo has been very public with her affections for BIGBANG. All her fans know she was and still is a VIP. Seems she is just another fangirl when it comes to her favorite group.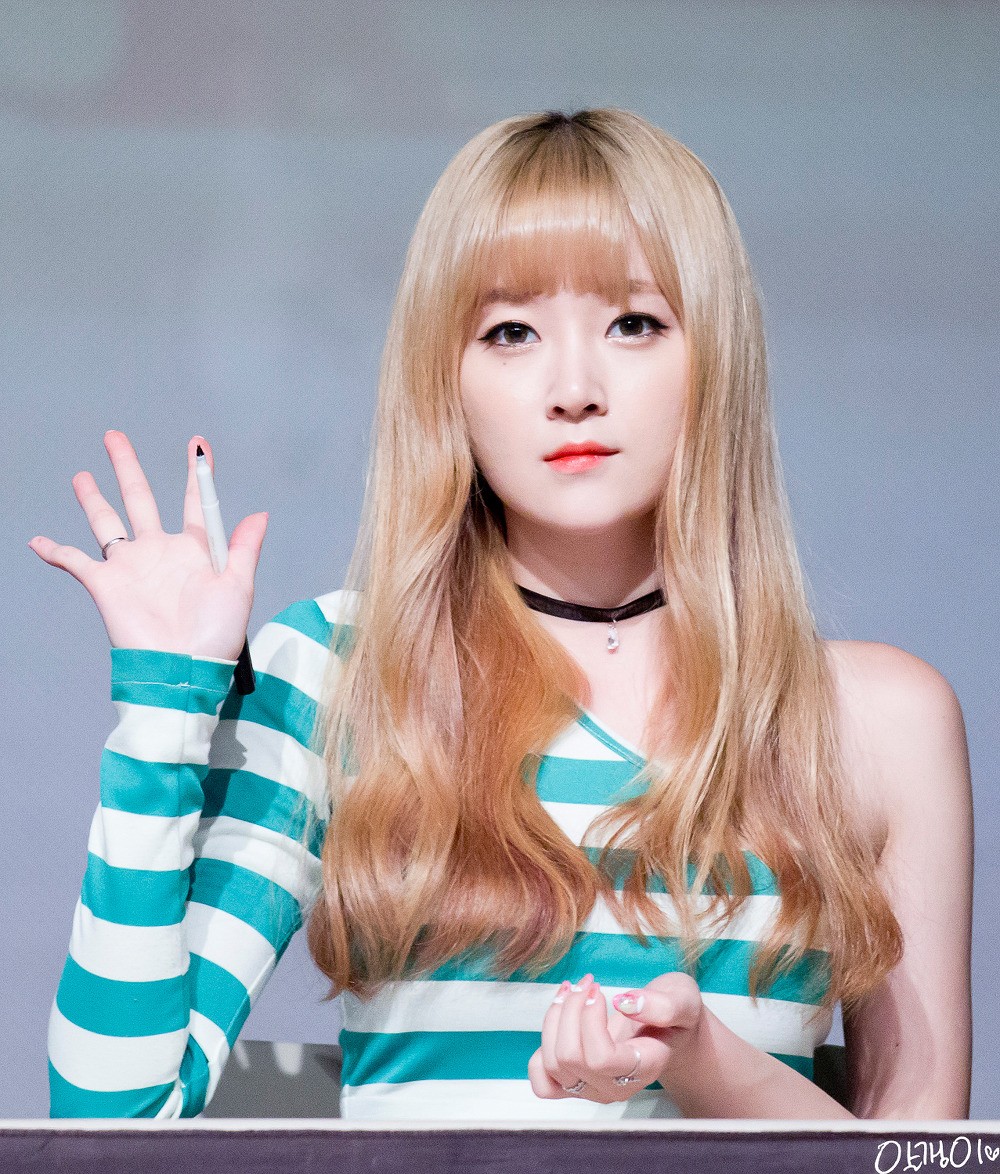 See her SNS posts below to see how hard core of a BIGBANG fan she is.
Fan: kekekekekek When [BIGBANG] modeled for school uniforms, you probably bought your uniform from School Looks after hearing they signed the inside of the uniform jacket kekekekek
@keumjo_1217 ㅋㅋㅋㅋㅋㅋㅋㅋㅋㅋㅋ교복모델이실때 교복자켓안에 싸인되어있다는말에 스쿨룩스에서 샀을것같네ㅋㅋㅋㅋㅋㅋㅋ

— ✽(콩)알갱이 (@igang_M) 2016년 3월 15일
Keumjo: Baboyah (dummy), it's not that. They gave tickets to [BIGBANG]'s handshake event if you bought the uniform.
@igang_M 그게아니라 교복사면 악수회 표를 줬어 바부양

— 나인뮤지스 금조. (@keumjo_1217) 2016년 3월 15일
Fan: #we_VIP_votewell
— 금달래. (@loon2002) 2016년 10월 23일
Keumjo: I can't believe you sent this to me LOL #LetsGiveAnAward_ThisYearToo_BIGBANG
@loon2002 아니 이걸 내게 보내다니 ㅋㅋㅋ#올해도_상주자_빅뱅

— 나인뮤지스 금조. (@keumjo_1217) 2016년 10월 23일
Fan: kekekekeke  Keumjo-yah, do you know the fanpage vips by any change? I used to be a regular there
@HeavyKeumjo @keumjo_1217 ㅋㅋㅋㅋㅋㅋㅋ진짜 바쳤지.. 금조야 혹시 vips 팬페이지 알아? 나는 거기 단골이였어

— ✽짝눈 (@grgrgr75) 2016년 5월 30일
Keumjo: It's vipz, okay…?
@grgrgr75 @HeavyKeumjo vipz거든요…?

— 나인뮤지스 금조. (@keumjo_1217) 2016년 5월 30일
It was a movie that made me think a lot about myself of 10 years ago and now. The entire time I was watching, I learned a lot, felt a lot, regretted a lot, cried, laughed T_T I'm going to watch it again tomorrow, for real T_T #BIGBANG #MADE #concert #worldtour #screenx
2nd time.. respect
I've waited in line outside for 40 minutes.. shiver shiver
All the fans' comments read, "She definitely went because of the name, no questions kekekekekek".
The sign says Taeyang Restaurant.
What do you mean 'was a VIP'? Once a VIP, always a VIP kekekekek

Below is a section from when Keumjo chatted with her fans.
Fan: You've danced to 'Tell Me' during a school festival, right?
Keumjo: It wasn't 'Tell Me'
Keumjo: I danced to BIGBANG's 'LaLaLa' during my school festival
Keumjo: I'll dance it for you guys later
Keumjo: When I was 15
Keumjo: I participated in the school festival when I was 15
Keumjo: I danced 'LaLaLa'
Fan: Who's part were you?
Fan: A fan from their debut, hands down
Fan: Taeyang's part heheheh
Fan: Taeyang…?
Fan: It's gotta be Taeyang
Fan: It's definitely gotta be Taeyang
Keumjo: hehe
Keumjo: Why ask when you know?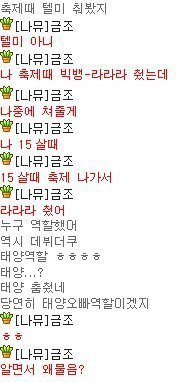 I found these in the storage at my Daegu home… My precious CD stash…… ke Guess what this is.
They're CDs I personally burned when I was a VIP containing all of [BIGBANG]'s appearances from 2006-2008 kekekekek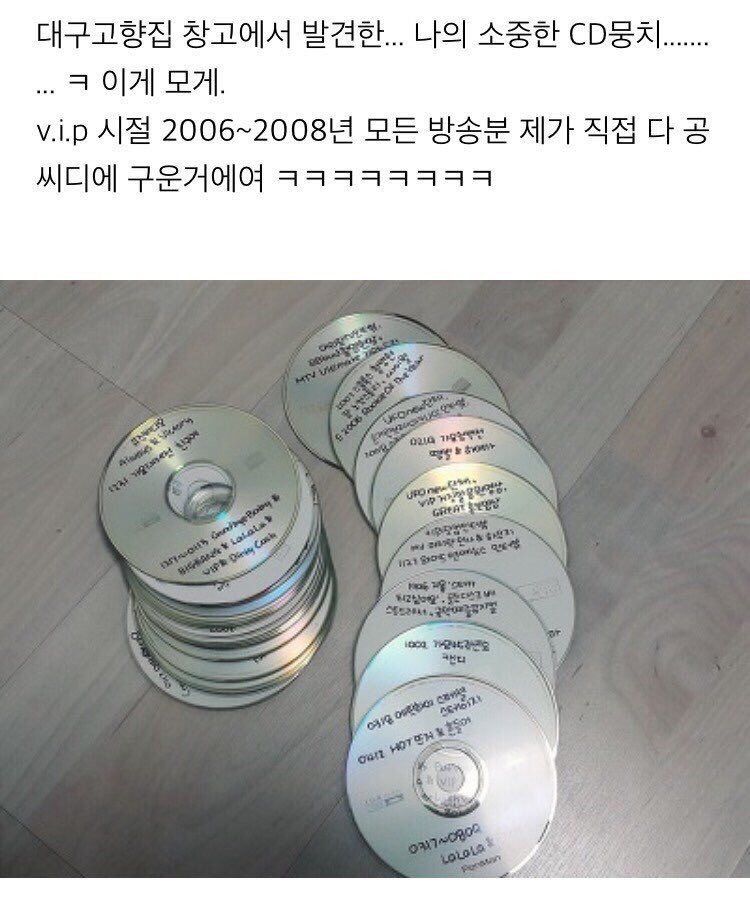 She definitely is a true VIP, no doubts about it.
Source: Instiz
Share This Post