Agency under fire for allegedly keeping fans' support gifts to artists for themselves
While most agencies sincerely appreciate the gifts prepared by fans, other agencies could care less according to some fandoms.
On September 23rd, a BTOB fan tweeted about a support gift incident that recently occurred involving herself and Cube Entertainment. The fan shared photos of the gift boxes she prepared for the boy group members as well as their managers and surrounding staff, claiming that the artists actually never received her gifts and accusing the agency staff for keeping it for themselves.
The fan's initial tweet, which is seen below, reads, "The gifts seen here were all packaged nicely and delivered [to the agency] by me personally… but why would you eat them yourselves, Cube? Are you guys insane? You guys probably thought I wouldn't find out if they were delivered [to the members] properly or not kekekekekeke. I even asked Sungjae myself today if they ever received it and he said they didn't… and he apologized, why is he the one apologizing to me.. Cube, why don't you tell me what happened?"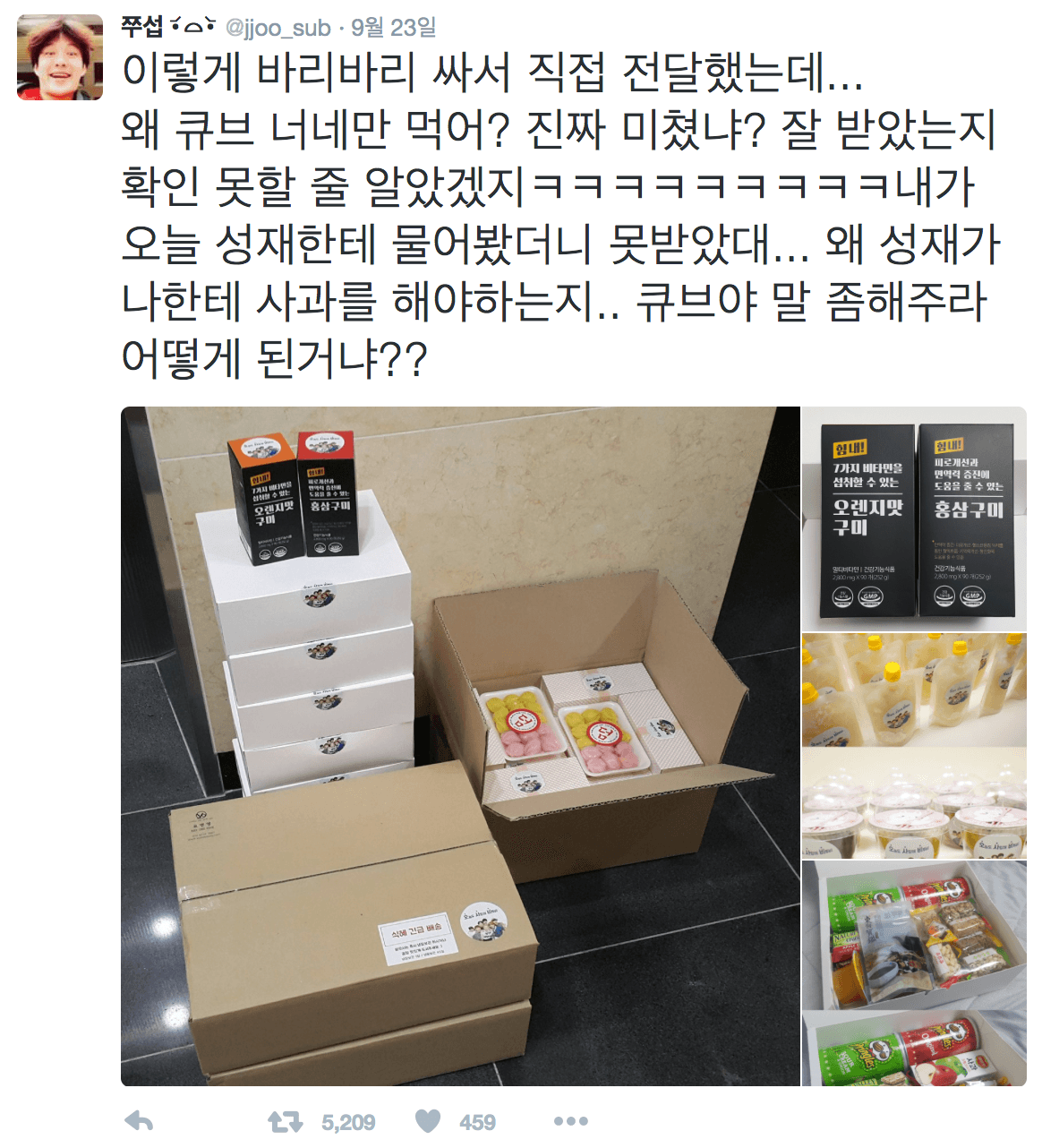 When the tweet began receiving endless responses from fellow fans asking for details and requesting for an exact explanation, the same fan responded with two long photos with textual descriptions on how the incident occurred.
The fan's detailed response reads as follows:
"On September 3rd, I had inquired about a support project to the agency and received a confirmation of approval on the 6th and immediately began preparing the support gift boxes. Then on the 12th at around 10:30AM, I personally delivered the gift boxes to one of the staff members in charge on the 1st floor of the Cube Entertainment headquarters.
I must have prepared about 20 servings or so for every group member and a few extra for other Cube staff members. I just kept the gift simple with some rice cakes, shikhye (traditional Korean sweet rice beverage), a bit of snacks, and coffee… it was a very small support gift. Because this was being delivered directly to the company's training and practice studios, I was curious and asked a few questions in which the staff in charge answered, 'If the group members don't show up to the studios, we'll contact their manager and have him take the gifts to their dorm~'… and I was an idiot for believing what she said. Kekekeke.
But on that same day, some of the members had schedules for MBC's Future Diary and Duet Song Festival, and I don't think any of the rest of the members visited the studios… so the unnie who helped me prepare the gifts and I both pretty much gave up.
What irritated me the most, though, was that I had sent a message to the same staff in charge again to remind them that there were rice cakes inside. I said that it could spoil pretty quickly so the Cube staff should hurry up and eat their share of the gifts before the cakes go bad and also asked them to have the group's share of gifts delivered as soon as possible before the rice cakes go bad for them as well…. but even after this message, they didn't deliver the gifts to the members kekekekekeke.
But to be fair, I never expected anything more from Cube and thought it's something that could happen so I forgot about it for a while… until I went to BTOB's fansigning event for AKIII CLASSIC and remembered about the gifts and got curious and asked Sungjae if they received those gifts. He had absolutely no idea what I was talking about and asked what we sent…
And that is how I came to tweet my first initial tweet about the support gifts. Those damn Cube staff better be joking…
Next week at BTOB's Kobe event, I'm going to ask the other members because I want to still have hope that maybe the other members all received their gifts and got to eat the snacks and it was only a mistake for Sungjae…?"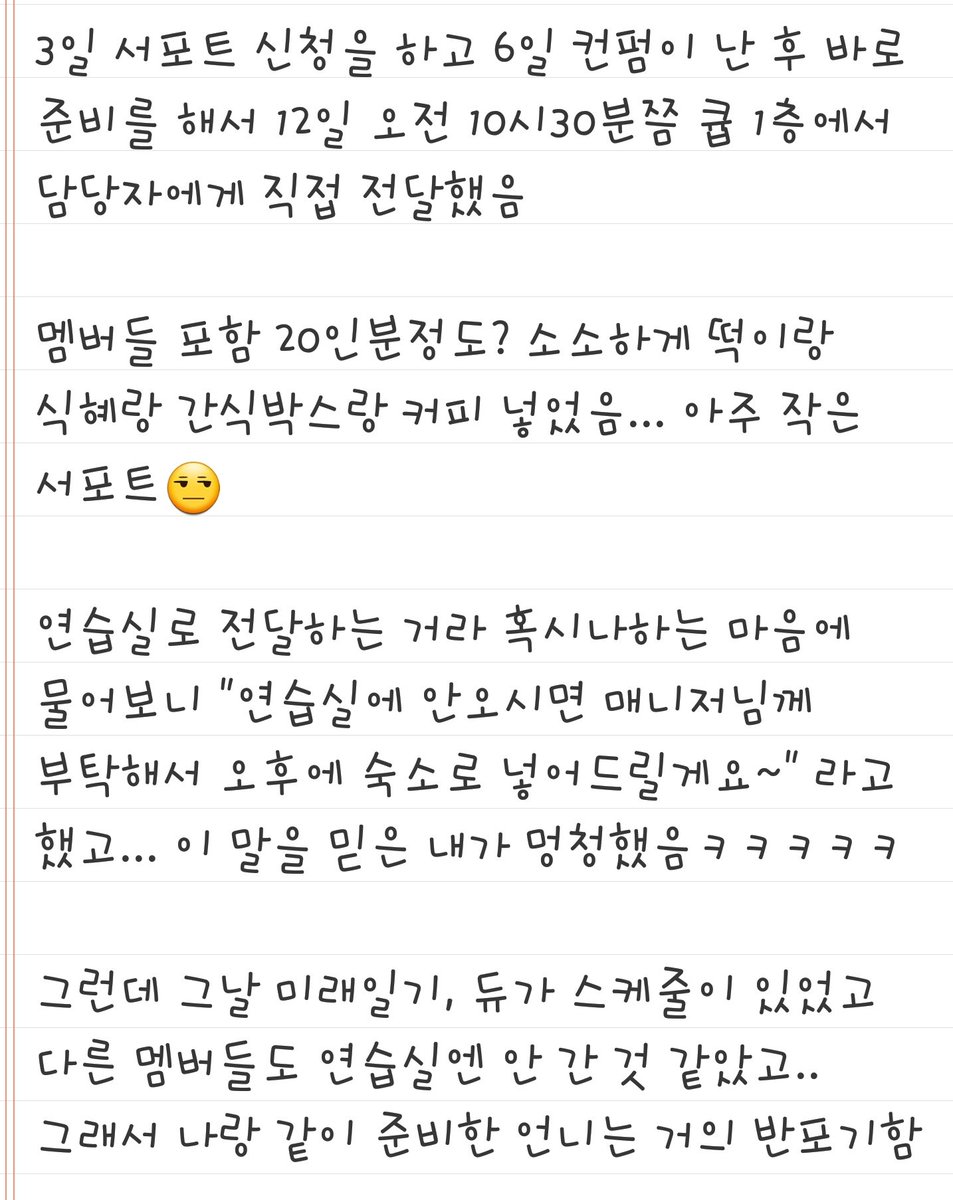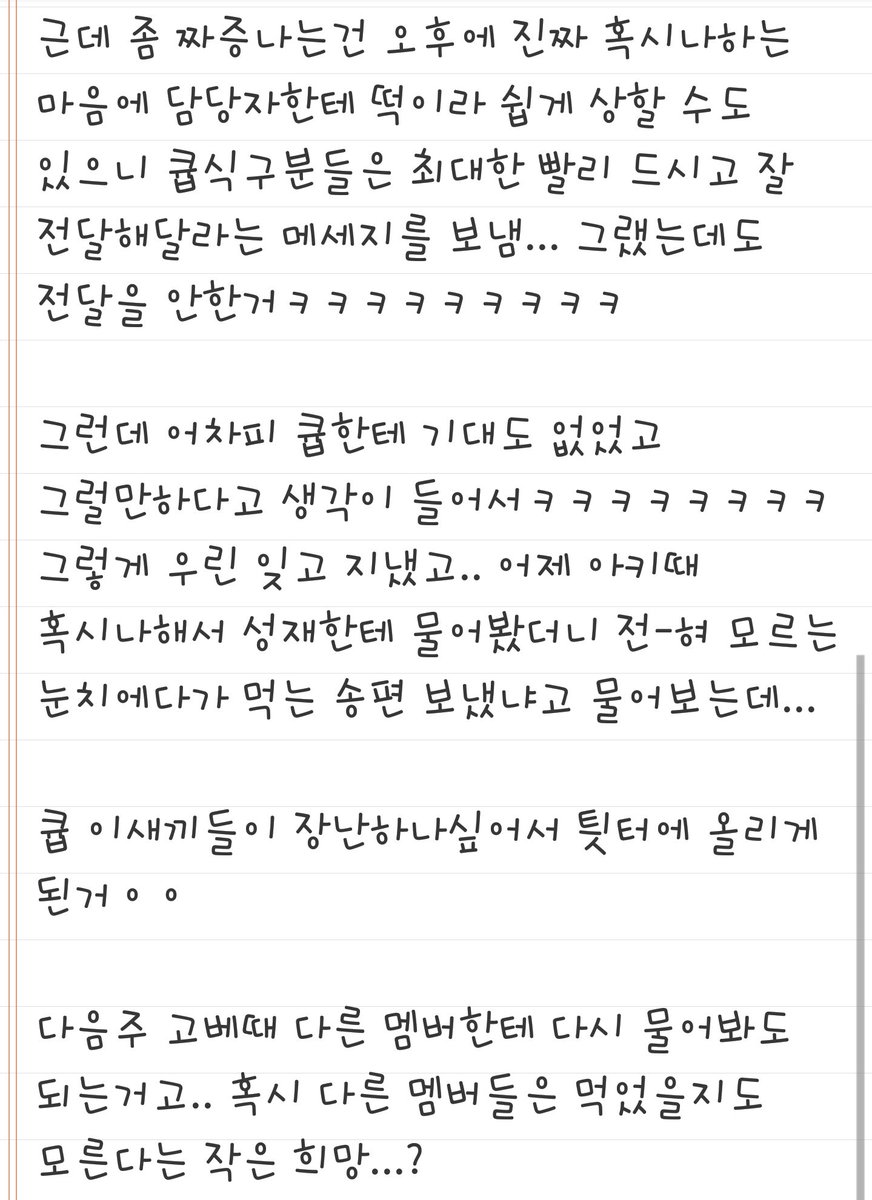 Due to this incident, many other Cube Entertainment artists' fans left comments saying how this kind of problem occurred frequently with this agency while other fandoms pitied the BTOB fans.
What are your thoughts on this situation?
Source: Twitter
Share This Post