The average age of each girl group shows how they are debuting younger
The average ages of girls groups today seem to show some interesting trends regarding debut age of female idols.
APRIL ranked first as the youngest girl group with an average age of 19 while Brown Eyed Girls ranks last with an average age of 36.
Brown Eyed Girls made their debut 9 years ago, but APRIL is still twice as young as Brown Eyed Girls in age. There is a clear trend that girl groups are starting to debut much earlier in age and in numbers than before.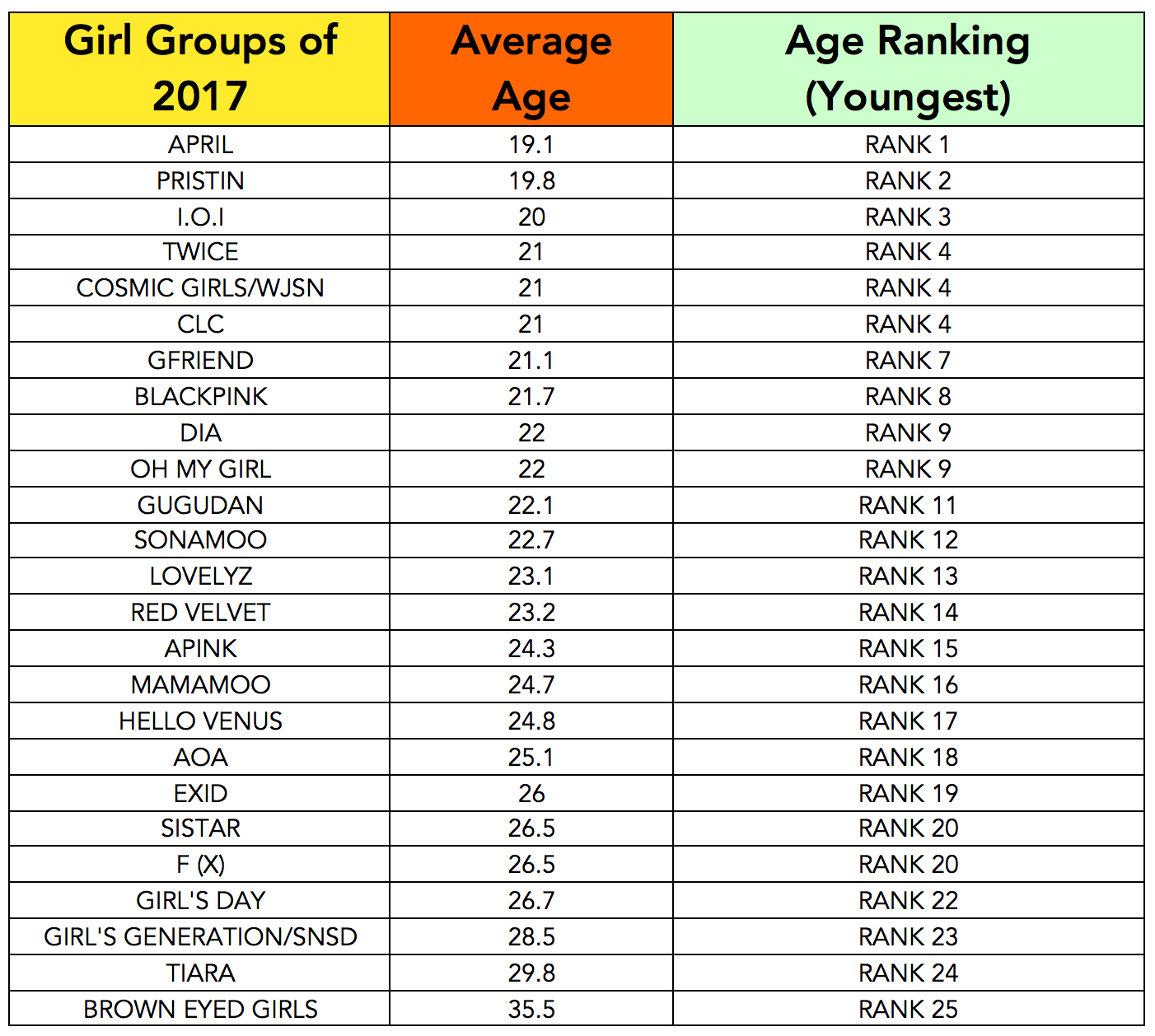 Looking at the debut date of each girl group, Brown Eyed Girls ranked as the oldest girl group since their debut in 2006, and Pristin ranked as the newest girl group with their debut this March.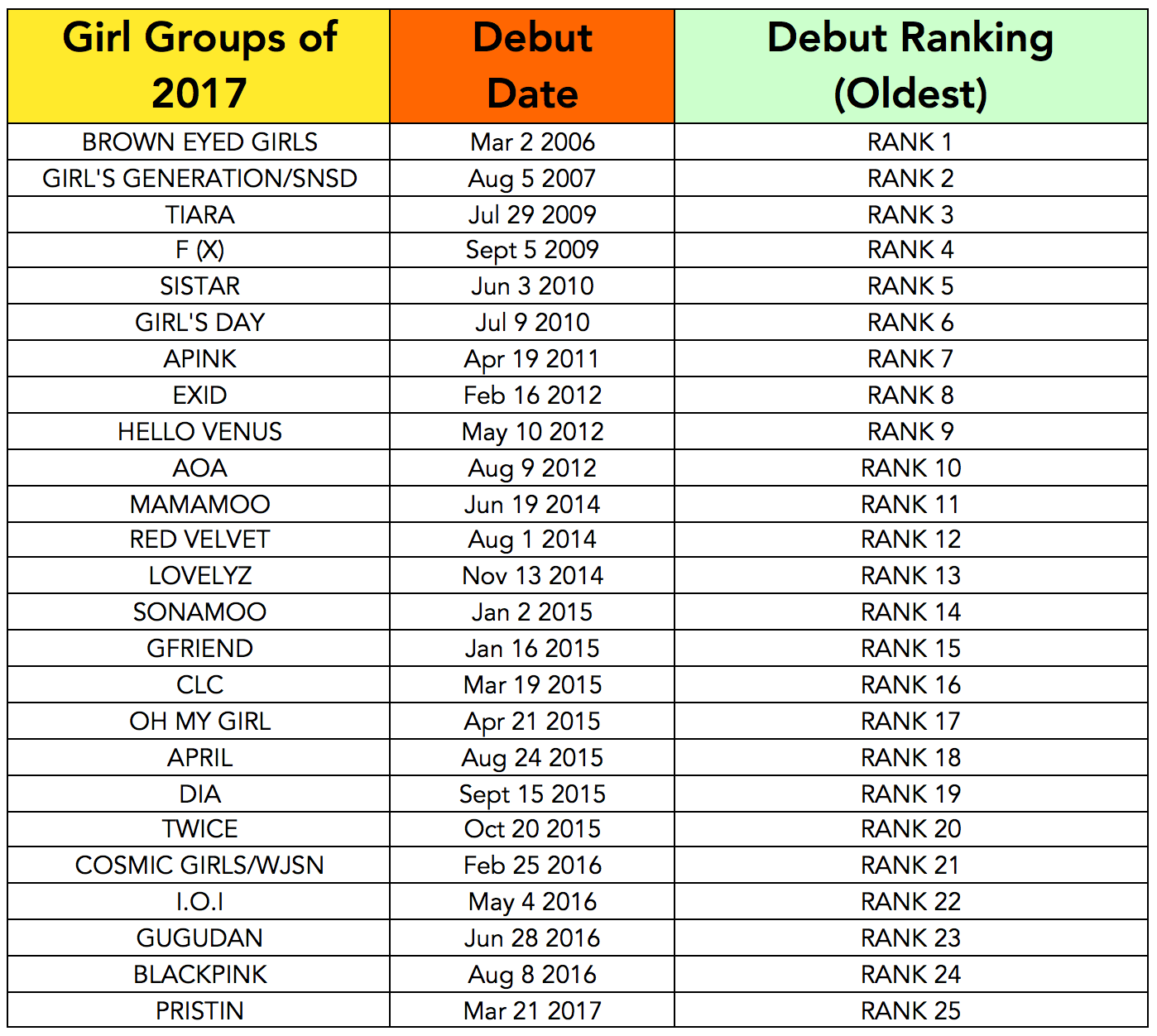 Share This Post