B1A4's Gongchan Uploaded A Photo Of Himself Levitating
He's not photoshopped, but he IS in mid-air with a calm look on his face!

Recently, B1A4′s Gongchan uploaded a picture of himself "levitating" in the air with crossed legs during a recent mini-fanmeeting. The post he made was in response to MBC Entertainment's post of a fancam of B1A4 performing their newest single, "A Lie". Gongchan shared the picture with them along with the caption, "Variety lab cam I love it. Gongchanie looks like he's levitating". Apparently, Gongchan launched himself off the stools and jumped really high. He somehow managed to grab his legs while in the air, giving the illusion that he's floating in the pictures taken. Many were amazed by what a powerful a jump it must have been for the 181cm tall idol, as he's quite a few feet in the air. Others were more amused by the fact that his facial expression showed such tranquility while he was mid-air with cute bunny ears.
Check out the astonishing photos of Gongchan's jump below!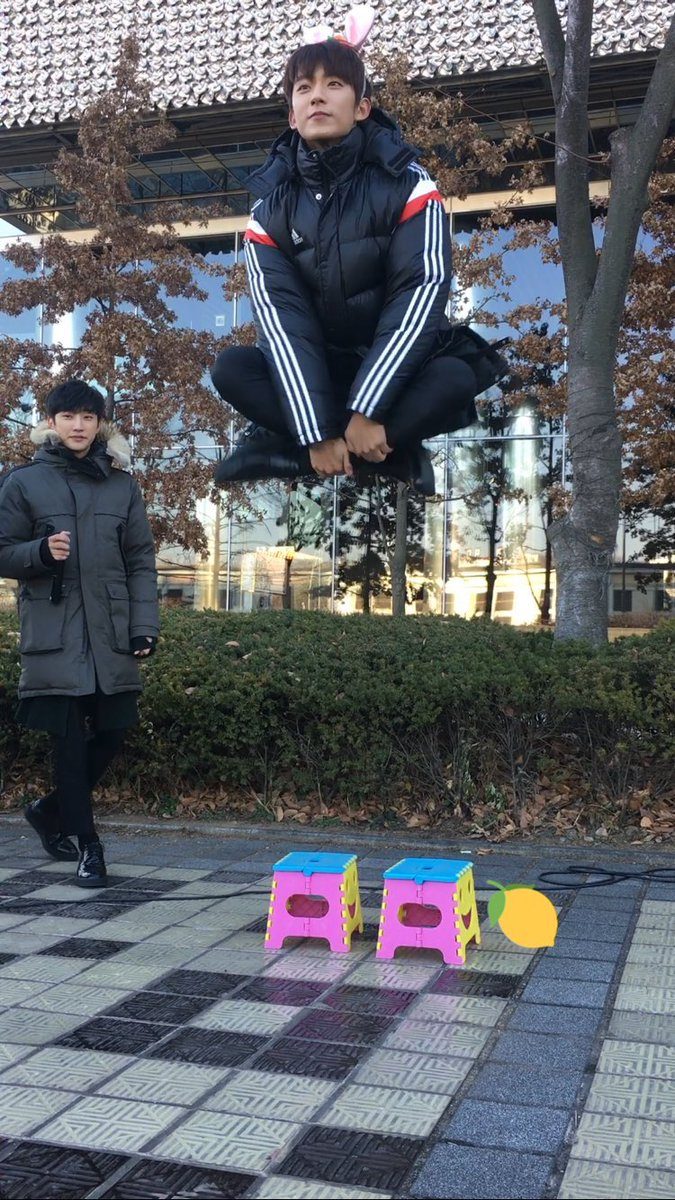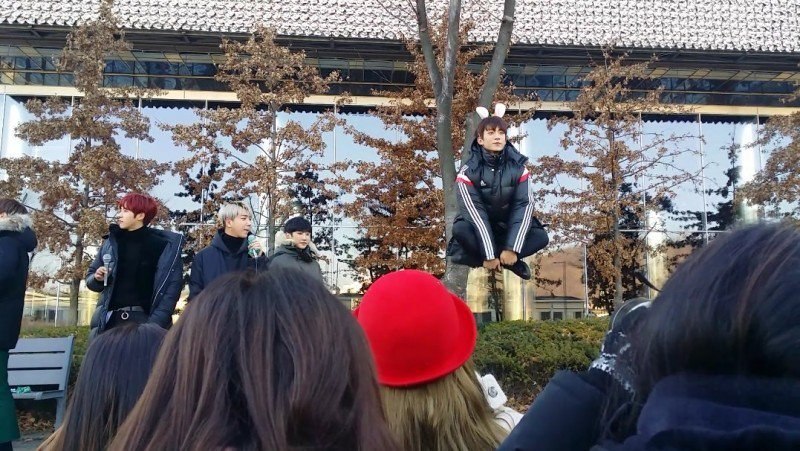 One fan caught the whole thing on video:
161210 음중 미니팬미팅 공찬 점프점프🐶
찬이는 점프도 잘하네!! 보면서 신기했다😮 pic.twitter.com/f3p4wINa76

— 설탕 (@B1A410Q) December 10, 2016
Gongchan is currently promoting "A Lie" along with his fellow B1A4 members.
Share This Post