BLACKPINK Rosé talks about using the bathroom on Running Man
We often forget that our favorite K-pop idols are human just like us, but they do the same things we do and share the same habits.
YG Entertainment's rookie girl group, BLACKPINK, made an appearance the 330th episode of Running Man. On the SBS variety show, Rosé shared a bit of information that left the hosts, as well as her fellow members in tears of laughter.
On the set, the group decided to play an interesting question game. The game involves two players who ask each other questions. Each question must be asked in a way that requires three answers. Each player also wears a hat with three sticks. One stick supports an open water bottle. Should a player fail to answer a question, one out of three sticks is pulled out of their hat. If players are lucky, they can knock out their opponent by removing the stick that supports the water bottle, which empties the bottle on the wearer.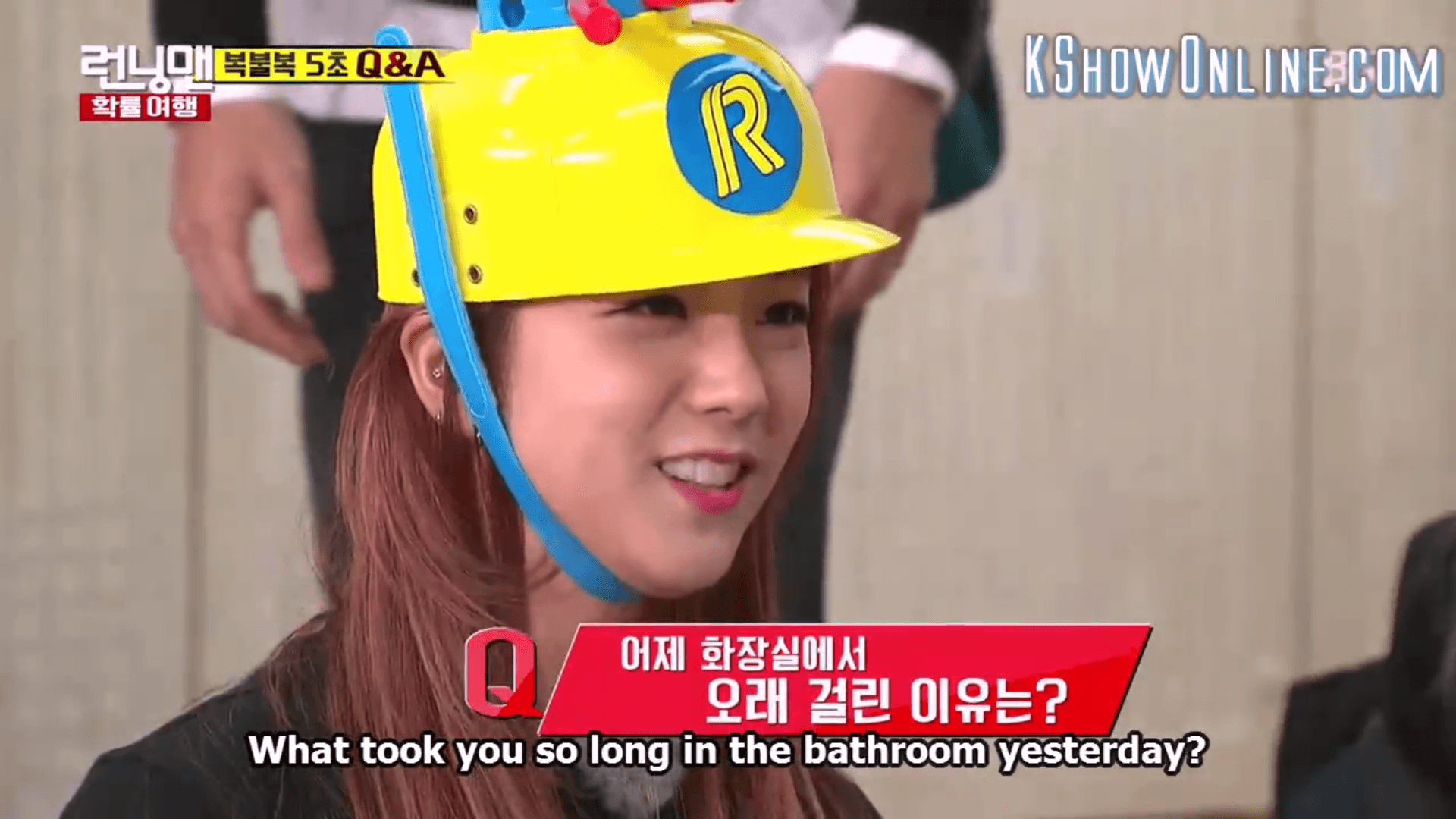 Jisoo asked Rosé what took her so long in the bathroom on the previous day. Immediately, Rosé answered saying, "I pooped, brushed my teeth, and washed my face." The honest answer left everyone on set laughing with surprise.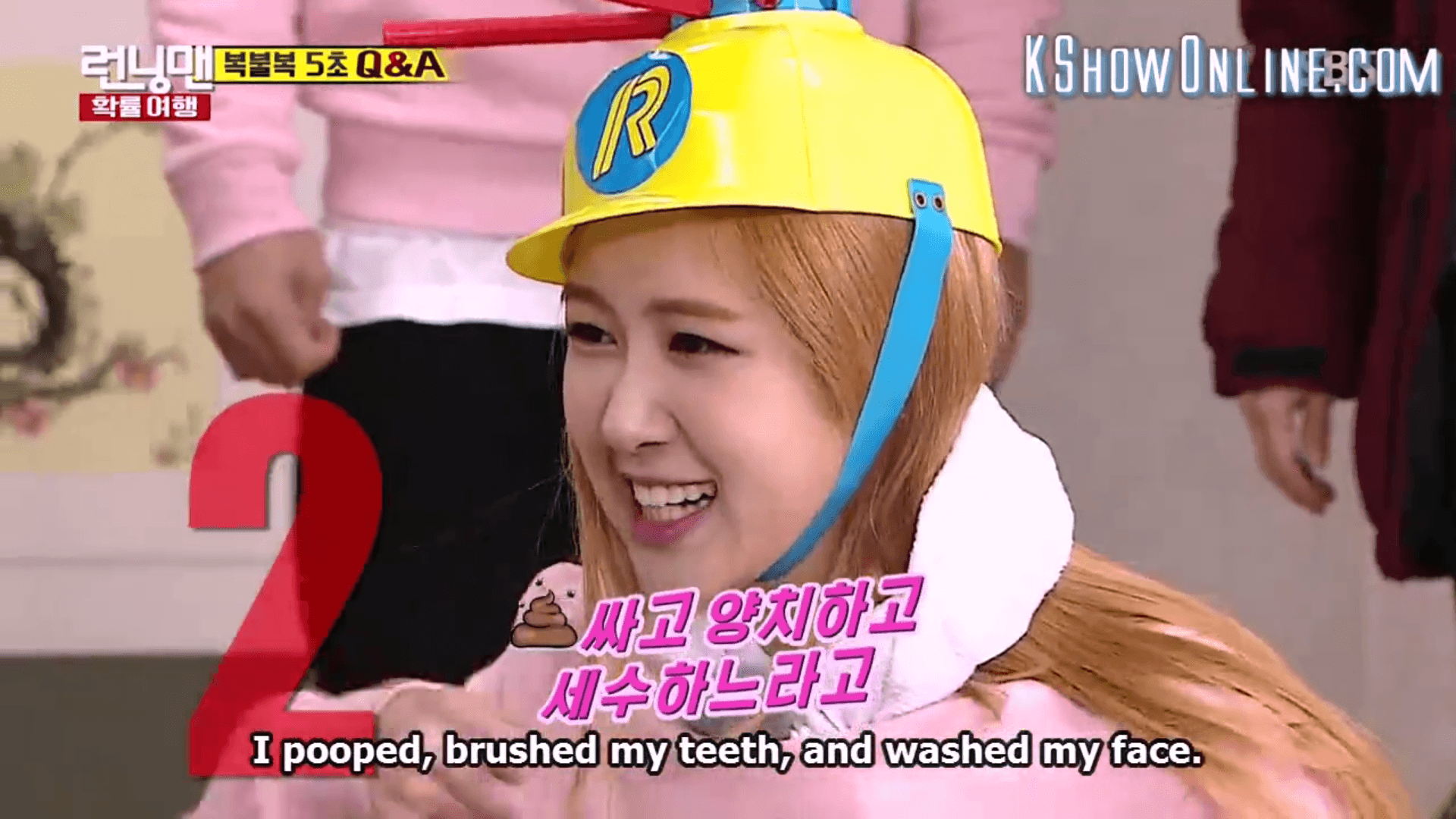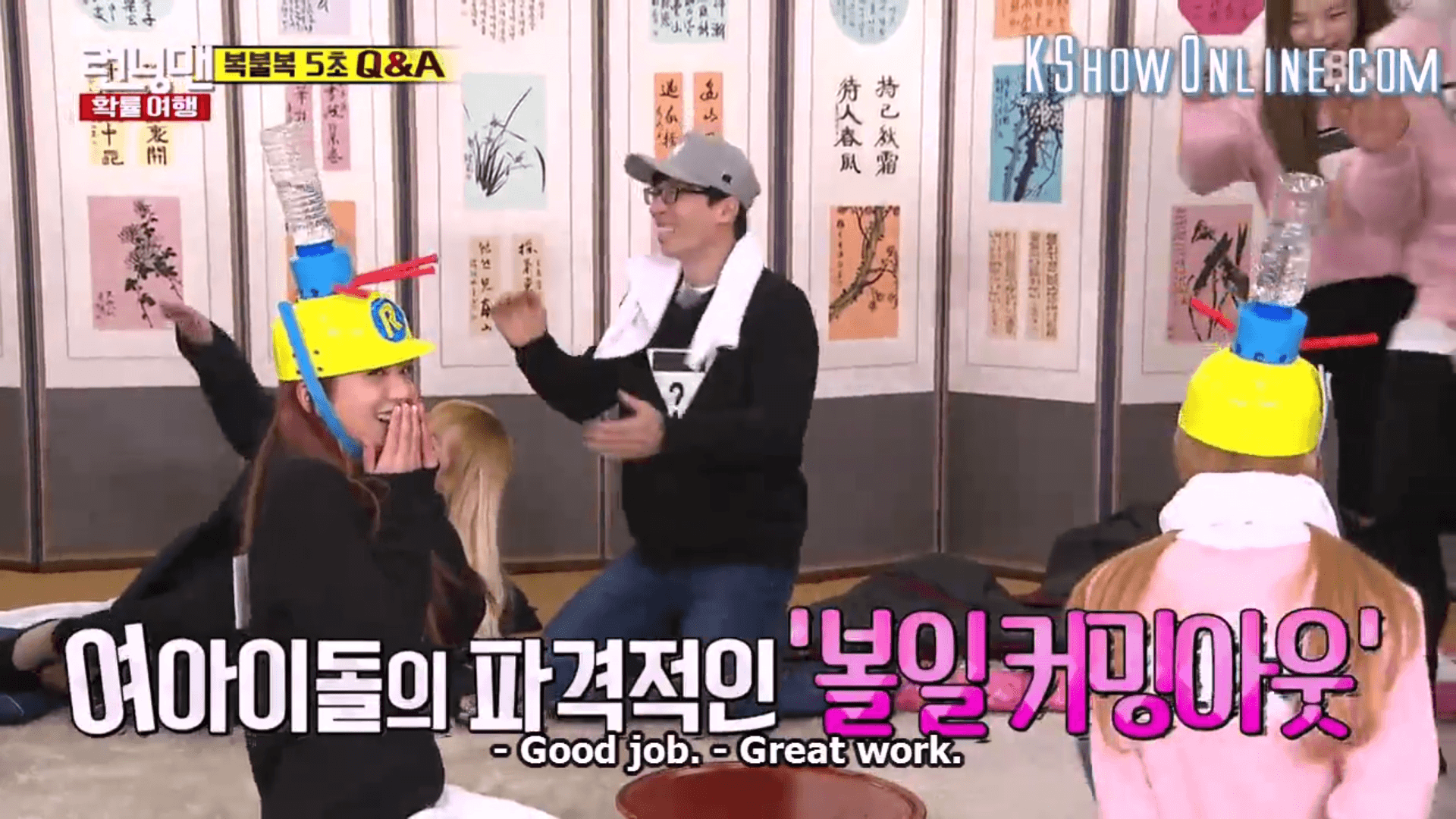 Naturally, people started adding their own edits. With just a slight change in words, the situation becomes something entirely different. The subtitles in this parody match up perfectly with the video.
Jisoo tends to surprise people when she's on TV, such as when she dissed Dae Sung on Running Man!
Share This Post