BTOB's Changsub Finally Reveals His Long-Awaited Abs
On January 24, BTOB's Changsub revealed he had made a promise to bulk up for his fans back in 2013, and he has loyally come through.
In 2013, BTOB's fanbase was merely half of what it is today; however, in those early days, the members of BTOB made individual pledges to their fans.
Changsub pledged that if BTOB's fan base exceeded 70,000 members, he would work towards bulking up and revealing his abs to all of his fans. Shortly thereafter, BTOB gained popularity and a bigger fanbase. With their continuous hits like "Way Back Home", "It's Okay", and "I'll Be Your Man", their fanbase quickly surpassed 70,000 members, but his abs remained hidden.
At every concert and fan signing event, Changsub revealed, he was asked multiple times when he was going to fulfill his promise. Eventually, he gave way and promised he would surprise them at their end-of-year concert.
It wasn't until BTOB's official concert on January 21 and 22, however, that Changsub finally took off his shirt and showed his abs to all those in attendance. At long last, he had fulfilled his long-awaited promise to the loyal fans who waited so patiently: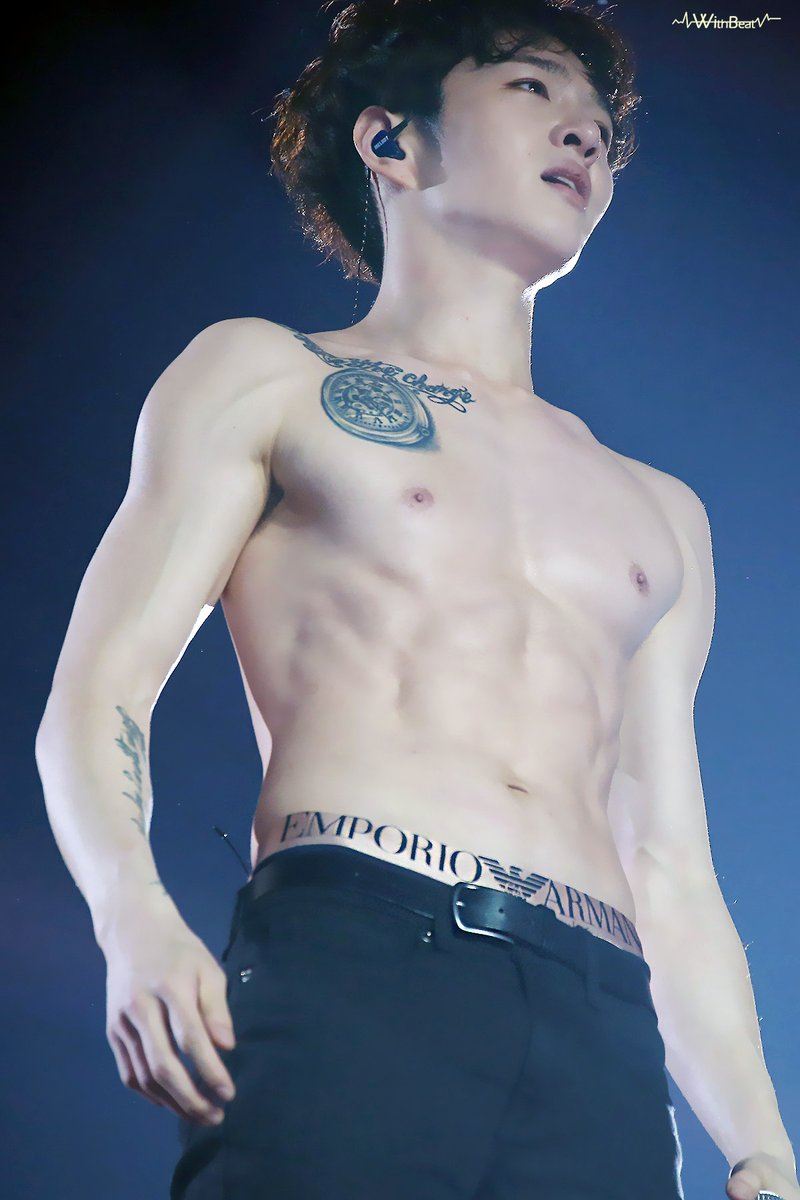 "Thank you all of Melody for Saturday and Sunday. I kept my promiseeee now I'll be going to eat some meat.. I Love You Forever"
Eunkwang, BTOB's leader, shed some light on Changsub's comment in an Instagram post that revealed that Changsub had not eaten meat in 4 months. There, he congratulated him for being able to indulge in a cheat day after finally fulfilling his pledge.
In Eunkwang's video, Changsub and other members of BTOB are seen ravenously gulping down KBBQ and rejoicing.
"It's been 4 months since you had meat congratulations ㅋㅋㅋㅋㅋ"
Source: Joongang Ilbo
Share This Post