BTS's Jin Greeted His Fellow Graduate Students In This Heartfelt Video
BTS's Jin continues to make strides forward in his education with his acceptance to into a top graduate school and his words of encouragement to his colleagues on his first day have everyone talking.
Jin has always worked hard at his studies and, several years ago, he was accepted by Konkuk University as an undergraduate student. Jin recently graduated with a bachelor's degree in film but, unfortunately, couldn't attend the ceremony due to his schedule.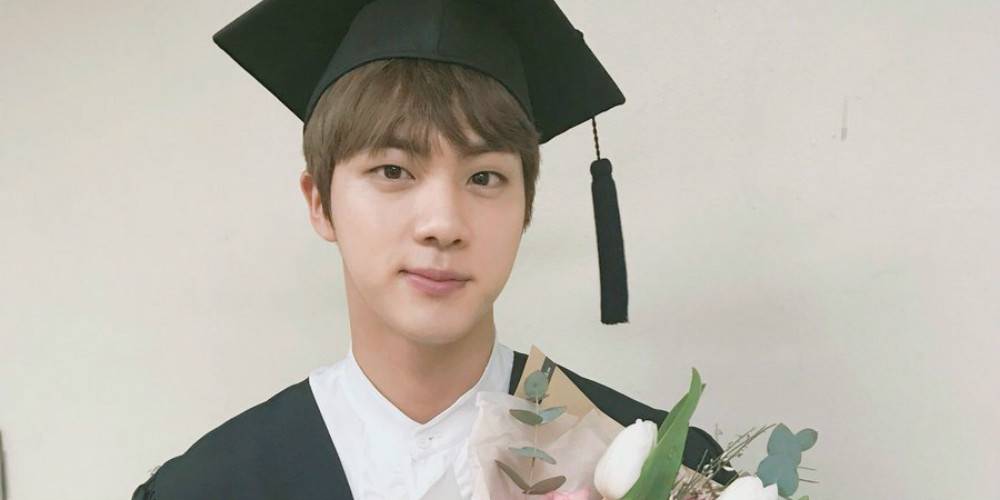 In spite of his incredibly hectic schedule, BTS's Jin is moving on from his undergraduate studies to pursue graduate work at another university. Now, the oldest member of BTS has been accepted as a student at Hanyang Cyber University, one of the world's top universities. Jin greeted his new colleagues through a video disclosed only at the entrance ceremony
I wanted to convey various messages in different ways other than music. I hope to study hard for our future dreams

– BTS's Jin
Check out Jin's video message to his fellow graduate students:
https://www.youtube.com/watch?v=-L2lKei1FG4
Jin's video was played right after EXO Chen's who was accepted into the University for an MBA in Advertising & Media.
Jin is working towards a master's degree, but the subject remains undisclosed as of yet. His commitment to his studies in spite of his hectic schedule is an astonishing example to anyone who is in pursuit of higher education.
Share This Post