BuzzFeed's Steven Transforms Into A K-Pop Star Featuring f(x)'s Amber
BuzzFeed's Steven is joining the K-Pop world and takes viewers on his week-long quest as he trains to become an idol with the help of our new content partner Kryskhloe and a feature from Amber of f(x) herself!
At the beginning of his week-long journey, his co-workers expressed hesitance when it came to Steven undergoing a successful K-Pop idol transformation as he does not have the swag and dance abilities one needs to pursue that career path. On the way, Steven meet sup with a former K-Pop trainee, and has various lessons with a vocal, dance and Korean language teacher, the basic of what every trainee goes through.
So what's the basic schedule of a K-Pop trainee? Former trainee Ed Kang spills it all: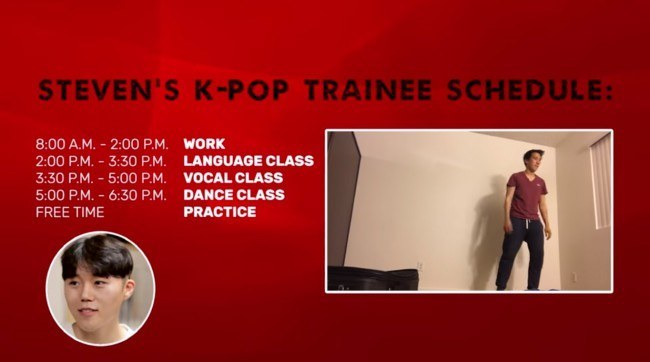 So, Steven begins his K-Pop training first with his Korean teacher, Claire Lee.
Then off to his vocal coach, Erin!
And of course, dance class.
But the day doesn't end there as Steven must now use his free time to practice his dance moves, his vocals and even his Korean lessons all on his own before returning to his teachers the next day.
But even if you have the training and language down, you still have to look like a K-Pop star. Fashion stylists Nicole (@nicqueen) and Kristine (@kryskhloe) teamed up to transform Steven.
Old Steven:
K-Pop Star Steven:
And the reaction from his Buzzfeed co-workers was priceless after he showed off his brand new look:
Introducing K-Pop Star "Slim Shady Take Your Pants Off"
Watch the full video here:
Share This Post