Cao Lu Confidently Ate This Soup Made of Cooked Penis
Fiestar's Cao Lu surprised everyone with her fascination with this interesting local delicacy. 
On February 25, Cao Lu was one of the guests on E-Channel's Eat! K-List, Girl's Eat alongside Jung Jinwoon, Jung Junha, f(x)'s Luna, Heo Youngji, Park Boram, and Giant Pink. As the program progressed, the cast members tried to guess the unique dish that Cao Lu had once tried.
A local restaurant owner in Andong eventually brought out a beef bone soup that used cow genitals as an ingredient. Most of the cast members initially expressed their disgust and stated that they were not willing to try it. Cao Lu, however, surprised everyone by revealing that she once ate the dish before in China.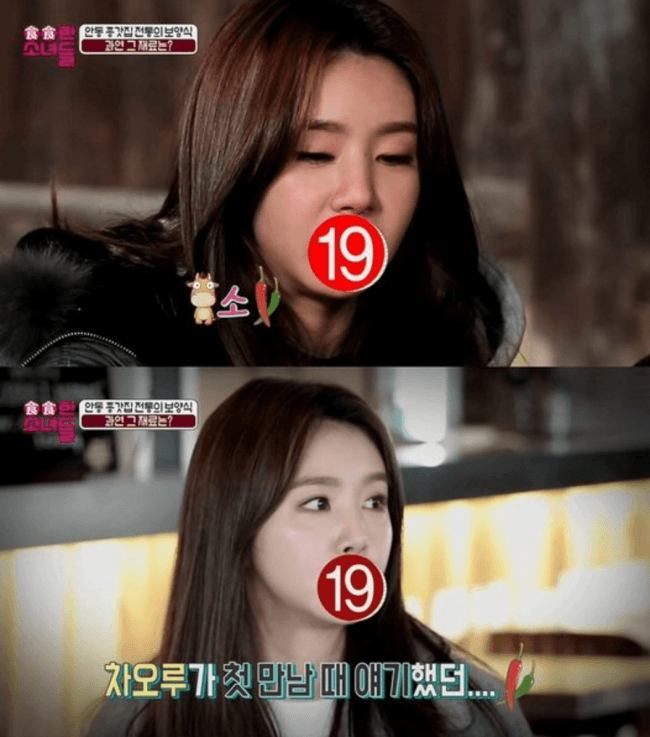 She even managed to bring laughter to the set by asking the owner, "Will I get a burst of energy if I finish this soup?" This type of soup is known across Asia as a dish that is said to improve metabolism and energy.
Due to Cao Lu's enthusiasm, the rest of the cast member eventually tried the dish and enjoyed it.
Source: Newsen
Share This Post