Choiza's side updates fans on the state of Choiza and Sulli's relationship
The rumors of Choiza and Sulli breaking up don't seem to be true.
After a day of worrying news regarding Sulli's injury and emergency room visit, rumors began spreading through the internet that Sulli's injury was a suicide attempt resulting from a breakup.
A source close to Choiza told the press on the 25th "Yesterday was a very difficult day for both Sulli and Choiza and because of that, I was unable to hear from them, but the two of them were all lovey-dovey 3 or 4 days ago."
This same source continues "The two do not want to separate. There may be some confusion, but the idea of breaking up is absurd. These two being surrounded by speculation, chaos, and rumors. I felt angry and sorry for them. The couple are beautifully growing their love, so I hope people will support them instead of speculate."
When the initial news of Sulli's hospital visit broke out, rumours that it was due to a suicide attempt spread like wildfire. This was due to the fact that her injury was located on her wrist and several news channels reported that it was a "5cm long cut on her wrist". Added to this, groundless suspicions of Sulli's questionable mental state led to the rise of rumors of discord between Choiza and Sulli.
Check out some of Sulli's Instagram posts that caused quite a stir online.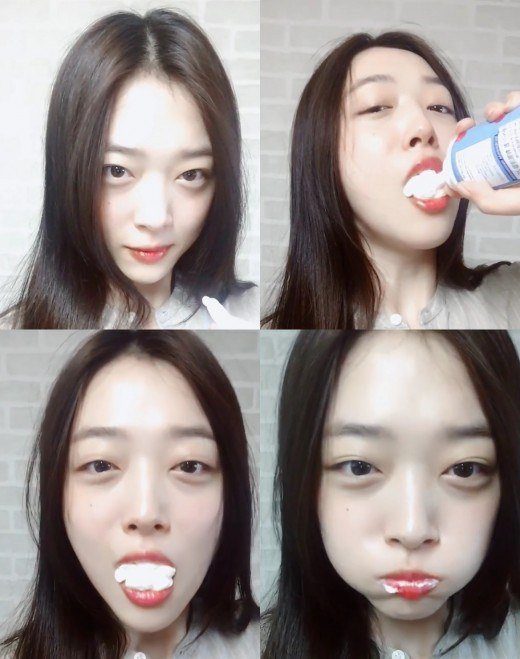 Source: Herald Corp
Share This Post