This Korean Comedian Is Breaking Gender Barriers With Makeup
This former comedian and DJ is breaking down gender barriers and knocking out gorgeous makeup techniques.
The popular gagman Kim Ki Soo from the Korean comedy show Gag Concert has switched gears to become a YouTuber who makes amazing makeup tutorials and other beauty related content.
The decision to wear makeup began, he says, when he wore tinted sunscreen to work one and was told he looked pretty.
That comment launched his interest in makeup and beauty, and he now cites artists such as Madonna and Lee Hyori as inspirations for his looks.
He aims to create looks that are "genderless" and hopes viewers "separate what they think of his own gender-identity from the work he does".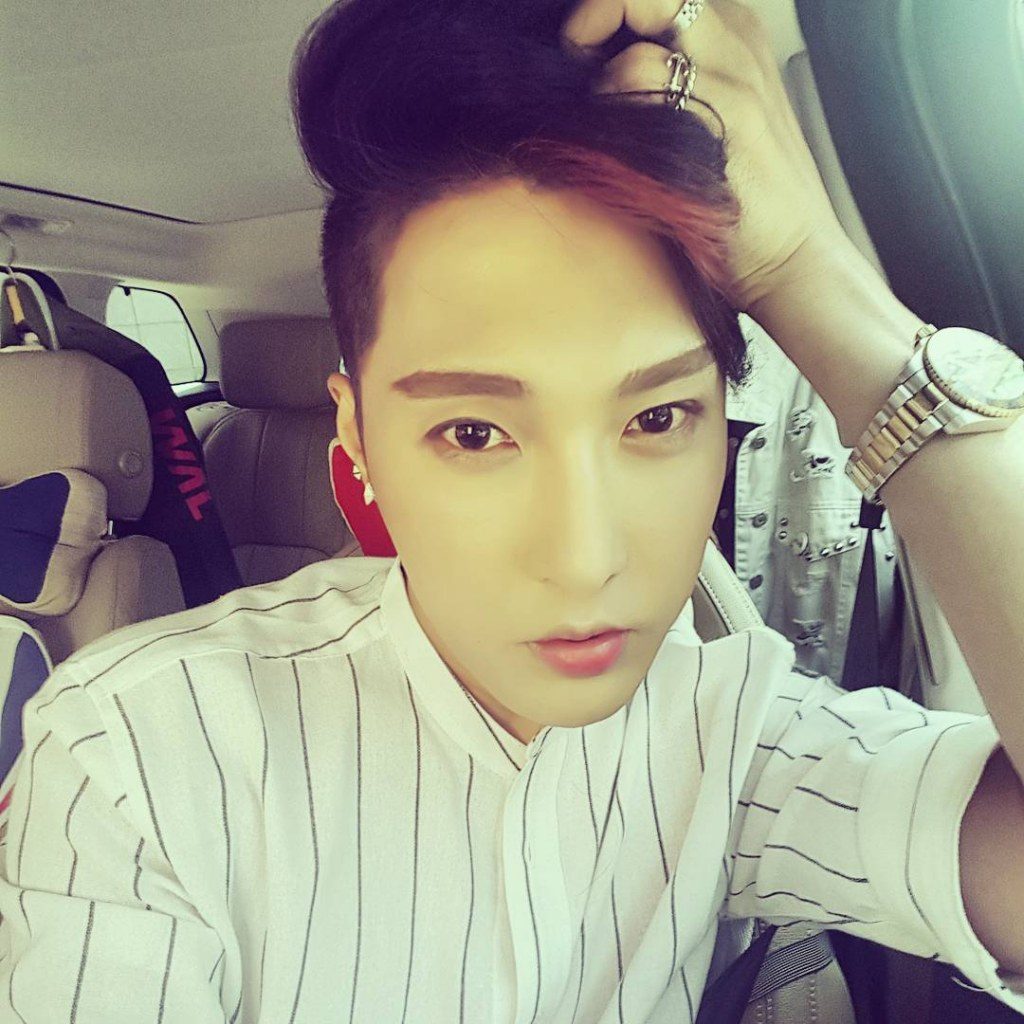 He's breaking the stereotype that only women can rock a full-face of makeup.
His fans are thrilled by his ability to rock androgynous makeup looks that are innately feminine but are designed for a masculine face.
He advocates everyone should have the freedom to feel beautiful.
Although there has been a surge of male beauty products and emphasis on self-grooming for men, the struggle for acceptance of more feminine self-expression is still incredibly difficult.

He emphasizes that wearing makeup is separate from being sexual orientation or preference.
"If I protest strongly to when I'm asked if I'm gay, I think that's an insult to gay people… make-up is completely seperate from my personality."

– Kim Ki Soo
Kim Ki Soo believes that people wear makeup in order to "look beautiful and to receive attention from others"  (a desire common to all genders).
It's for this reason that he insists his makeup tutorials aren't just meant for women – but for men too who seek to feel power makeup can bring.
"You wear makeup to be beautiful, to get someone's attention. I put on makeup to be beautiful all these years, but no one told me I was beautiful… I feel like I can breathe. … There was nothing for years. I feel like I am being compensated for the oppression of the past. I feel like I am being accepted."
– Kim Ki Soo
Kim now has over 79,000 YouTube and 25,000 followers and is gaining more every day.
Take a look at more of his inspired looks below.
Source: The K-Pop Herald
Share This Post