Eric Nam Reveals His Top Beauty Secrets In Interview With Refinery29
Solo singer Eric Nam recently sat down with popular American fashion and beauty website Refinery29 to share his male beauty secrets with fans all over the world. 
In addition to his work as a top singer and host in Korea, Eric Nam has also become known for his amazing complexion and clear skin. In fact, to learn more about how he maintains such fair skin with his busy career, Refinery29 invited him for to an interview, where he shared his daily routine and discussed the difference between male beauty in South Korea compared to the United States.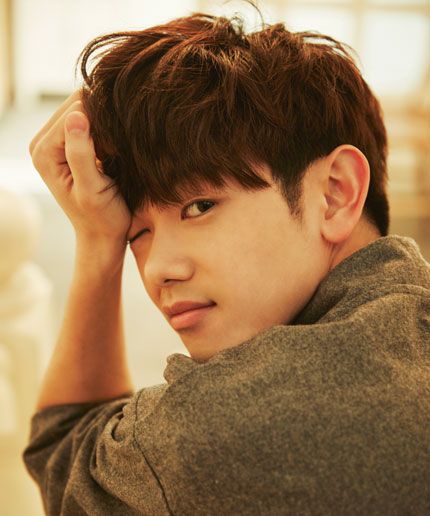 Here are just some of the interview questions and answers:
How much has your appearance changed since you've moved to South Korea?
"When I go back to the States, one of the comments I get the most often is, 'Oh, you dyed your hair?' Yes, I've been dyeing my hair since I got to Korea [four years ago]. Korea is a very fashion- and beauty-forward country, so [hair and makeup] is not a taboo topic. It's just like, 'Oh, cool, it's a new style.' There's not that stigma or stereotyping that comes when [men] take good care of [their] hair or skin."
What was your first reaction to wearing a full face of makeup?
"You know, it was really weird because you look like the movie version of yourself. I definitely looked a lot sharper and a lot cleaner. In person, it was kind of weird."
What have you learned from this focus on your skin?
"You know, as a college student, skin care isn't cheap and it's not your biggest priority. But I've realized how important it can be for first impressions. When you're well put-together, and you have clear skin, it goes a long way. I was interviewing the Star Wars cast, and Daisy Ridley asked me why my skin was so nice. She said, 'I'm going to call you radiant man, because your skin is so radiant.' Like, 'Okay, nice to meet you.'"
Make sure to check out Eric Nam's full interview with Refinery29 to hear the rest of the questions and answers!
Share This Post