Face Morphing Program Predicts What Kim Tae Hee & Rain's Baby Will Look Like
South Korea's power couple, Rain and Kim Tae Hee, have recently gotten married, and fans are already curious as to how their babies would look.
A site called Morph Thing recently released a photo of what Kim Tae Hee and Rain's children may look like, presenting two photos with a combination of Rain and Kim Tae Hee's facial features.
The photo produced both a son and a daughter, in which both babies seemed to have Kim Tae Hee's big, round, and bright eyes, and both Rain's and Kim Tae Hee's sharp noses.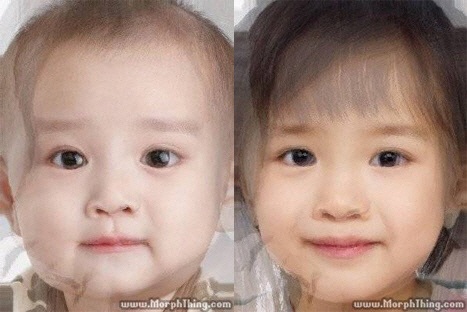 It seems that no matter what the gender, the outstandingly attractive characteristics of both parents will be prevalent, and the two will produce one beautiful baby! (Or more!)
Source: Herald Corporation
Share This Post