This Fan saw her Produce 101 bias on the subway and this is what he did
A lucky fan managed to have a special interaction with Produce 101 contestant Kim Sangkyun in the subway.
A follower of Mnet's second season of survival show, Produce 101, had an unexpected encounter with one of the show's contestants on Seoul's subway. The fan recounted the meeting on an online community site and explained that she was taking the subway. While riding the subway, she saw someone that seemed like contestant Kim Sangkyun standing across from her.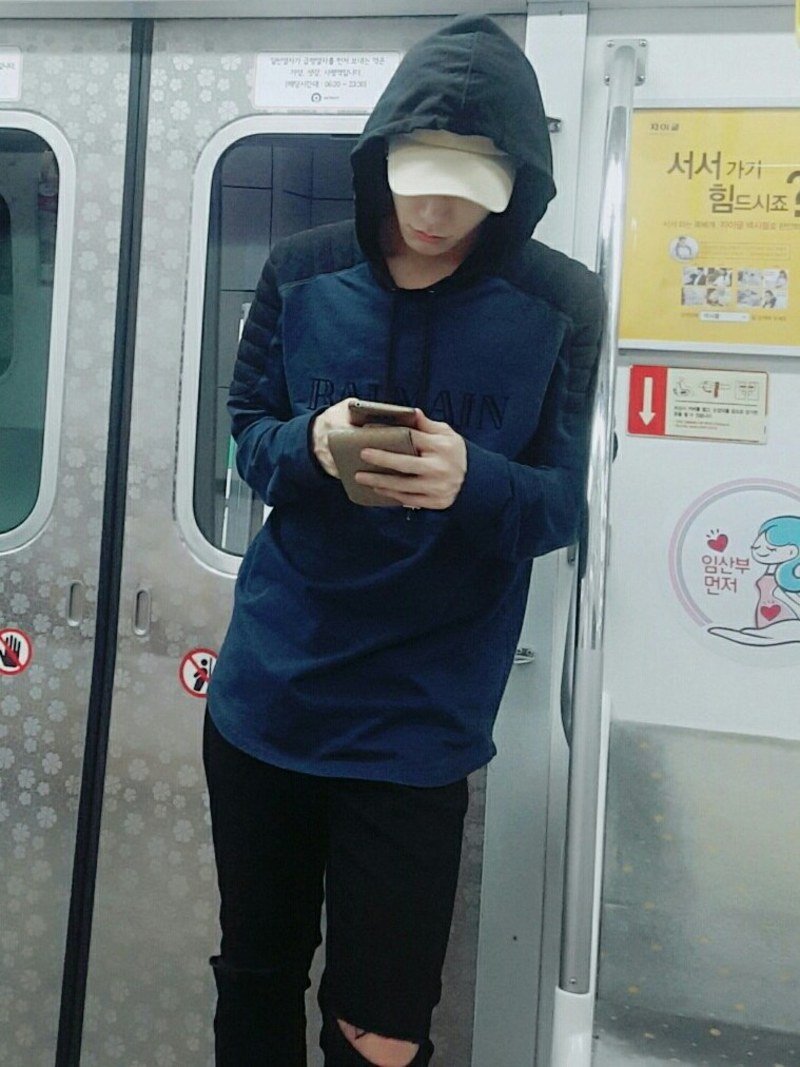 At first, she thought the visible half of his face reminded her of Kim Sangkyun but because she couldn't see the rest she was not sure. When he got up to leave the train she decided that she had to find out if it was really him, so she got off at the same stop.
She managed to catch him before he got too far away and was able to tell him that she was a Kim Sangkyun fan. He went 'ah' and gave her a big smile for being a fan of his.
"I asked him for a photo but he said that would be difficult so he gave me an autograph instead, saying that he felt bad."

— Kim Sangkyun's Fan
He then asked her where she was going just so he could write her an acrostic poem on her autograph. She said she was supposed to go to Bongeunsa Temple but had gotten off because he did. After finishing off the autograph and poem, he handed it to her before saying one last goodbye.
Kim Sangkyun had to go to his company to practice so he said goodbye to her one last time, telling her to be safe since it was getting late. He gave the fan a handshake and reminded her one last time to get home safely.
After Kim Sangkyun left,  she looked back at the autograph and noticed that he had indeed written an acrostic poem with the word Bongeunsa.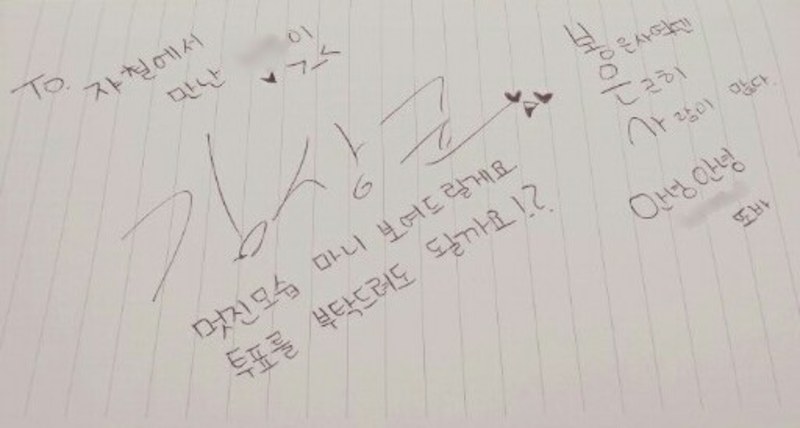 Even though he has officially debuted with Toppdogg and attracted a lot of attention from the public. Others found out about this idol through this story the fan posted.
Source: Pann
Share This Post