Former U-Kiss member Dongho Reveal How He Was Scammed 1 Billion Won
Former U-Kiss member Dongho revealed last year on MBC's Radio Star that he was scammed 1 billion Won (approximately $853,782 USD) by his own friend, and was later "evicted" from his newly bought house just a month after living there.
In 2013, Dongho resigned from the entertainment industry and decided to buy a home to live in with his family. On this episode of Radio Star, Dongho revealed that his friend had scammed Dongho with a real estate agent in selling him a house that was not even on the market.
His friend had been house sitting this particular house while the owners were away on a long vacation; however, Dongho's friend stored all the furniture in a storage room and made the house appear as if it really was on the market.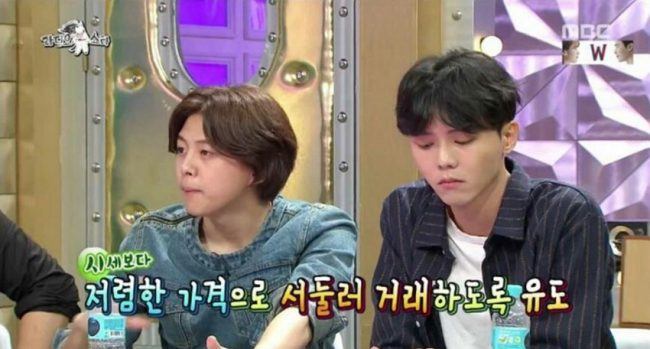 Having seen the house in its empty state, Dongho didn't need any convincing in purchasing the home, and thereby signed the counterfeit contract, paid the market price in full, and started living in his new "home" immediately.
Three weeks later, the original owners of the house returned from their vacation and were shocked to see someone else residing in their own home, with all their own furniture gone.
When they confronted Dongho about the situation, he confidently replied that he bought this house a month ago, and was therefore the new owner, confusing the original owners even more.
After accessing a certified copy of the real estate register, Dongho was shocked to find out the truth behind the situation, and realized his friend had scammed him into buying the house for 100 million Won, and the real estate he worked with had counterfeited the register.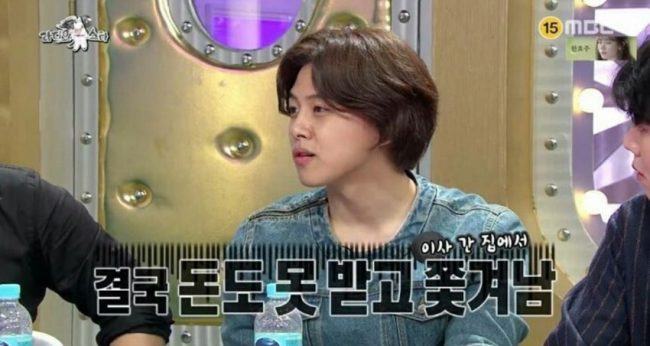 Immediately, Dongho had to move out and was unable to receive any of his money back.
Unfortunately, real estate fraud is common in Korea, and through Dongho's recount, potential home buyers were reminded to double check whether their real estate agents are indeed certified and licensed.
On the plus side, Dongho revealed that this incident helped him and his wife, who was a friend at the time, grow closer together. When he told her of his story, she empathized and cried over the phone, revealing her compassion and sympathy.
Source: Dispatch
Share This Post