Get a Crack Out of These Infinite Comics
Having a bad day? Read these Infinite comics to bring a smile to your face!
Read more below.
Dongwoo "The Dinosaur Puppeteer"
2. Poor Grandpa Gyu…

3. That time Sungyeol came back from the jungle.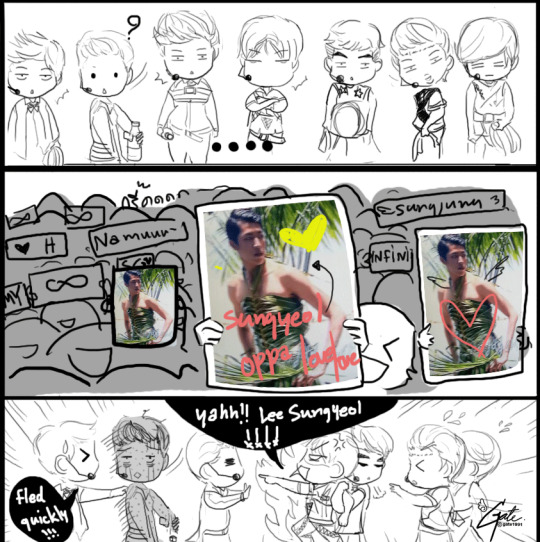 Hopefully these comics brought some laughter to your life!
Source: Gate1991
Share This Post