Taeyeon's sexy concept in "I Got Love" left Girls' Generation members shocked
On the March 11 episode of Entertainment Weekly, Taeyeon talked about how the rest of Girls' Generation reacted after she revealed her sexy side.
Taeyeon talked about her recent single "I Got Love" and it wasn't long before the topic of her jaw-dropping teaser images for the song entered the conversation. Naturally, Taeyeon was asked how her fellow Girls' Generation members reacted after seeing the "I Got Love" teasers.
Taeyeon explained that it was probably the first time her groupmates, who are extremely close, had seen anything like this from her. In fact, the rest of Girls' Generation apparently told her "These pictures will cause chaos."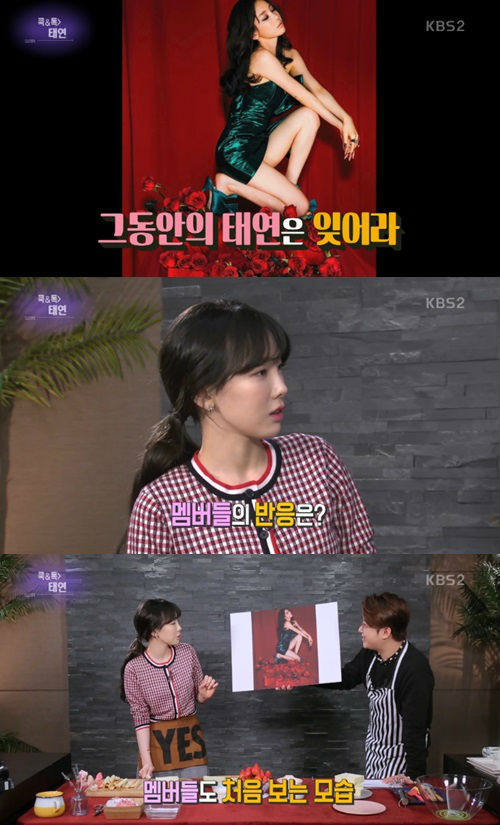 She also talked about her frequent use of social media and explained why the platform is so important to her.
"I Got Love" shows that no style is out of Taeyeon's reach, and whatever image she sets her sights on is sure to be a complete success.
Check out the awesome MV for "I Got Love" below:
Source: Newsen
Share This Post