GOT7 Youngjae's Kind Actions Bring Joy to Everyone
A recent public appearance captured Youngjae's overflowing kindness towards his staff members and fans.
GOT7's Youngjae, JB, and Jinyoung participated in the DongA Media's annual flower distribution event for Korean Arbor Day last April 5th.
The members were able to distribute a total of 20,000 seedlings of South Korea's national flower, mugunghwa (Hibiscus syriacus/Rose of Sharon) during the event. However, it was the way that Youngjae treated his staff member and some fans that caught the most attention.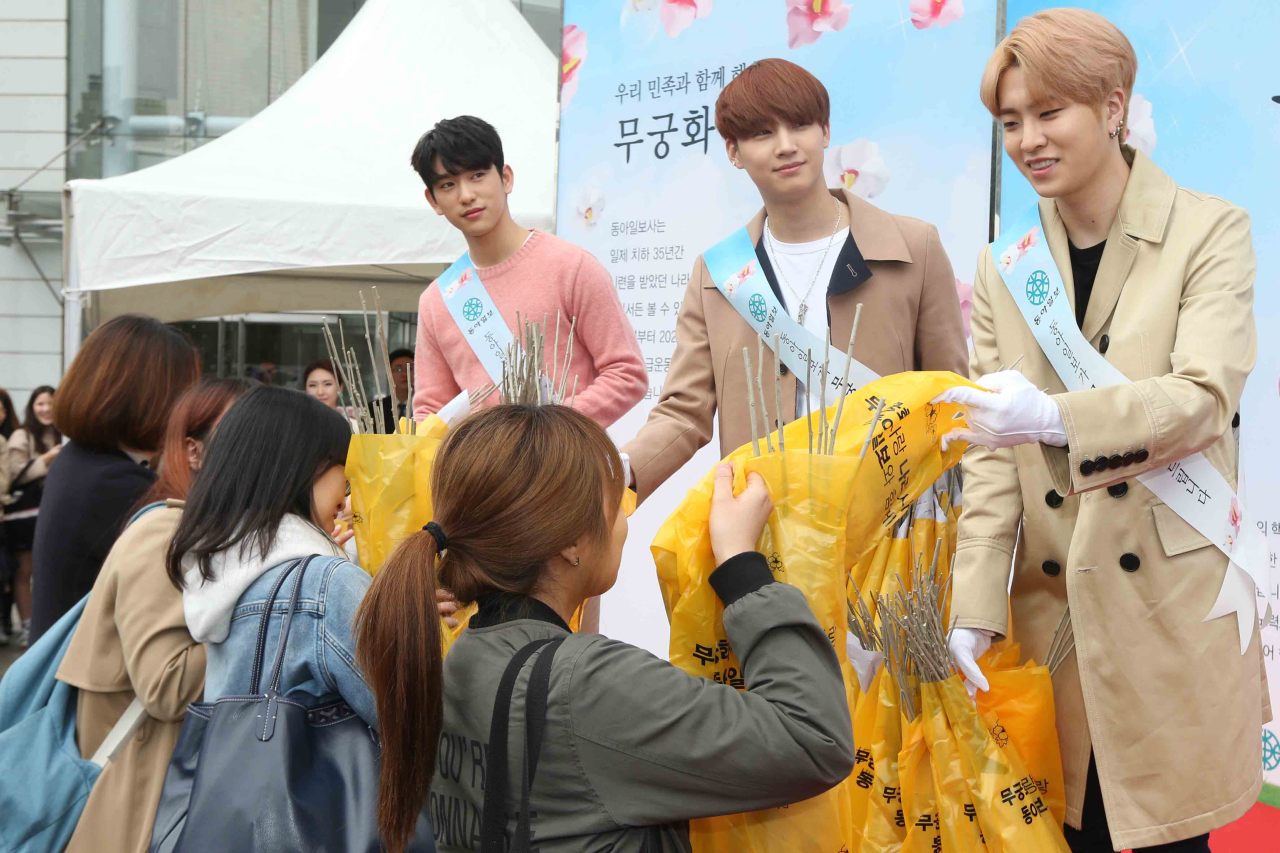 As GOT7 were distributing the flower seedlings, it suddenly began to rain leading the staff members to rush beside the members and shield them with an umbrella. Youngjae noticed that one staff member appeared to be getting wet from the rain in the process. He was captured asking the member to come closer and stand under the umbrella with him instead.
170405
Sports DongA@GOTYJ_Ars_Vita #got7 #youngjae #jaebum #jinyoung
–
Youngjae's so nice pulling the staff closer so he also wont get wet pic.twitter.com/w90Um0neD3

— 최영재Philippines (@ChoiYoungJaePH) April 5, 2017
He kept on kindly insisting for the staff to avoid standing in the rain. What a sweetheart!
I SWEAR YOUNGJAE IS AN ANGEL THE GUY WAS HOLDING THE UMBRELLA AND YOUNGJAE KEEP TELLING TO STAY UNDER THE UMBRELLA AND NOT STAND IN THE RAIN pic.twitter.com/q1GsyFKr6G

— andrea (@topjinson) April 5, 2017
Those who received the seedlings from the GOT7 members also had the opportunity to take pictures with them.
One fan, in particular, wanted to take a picture with Youngjae, but security didn't allow her and escorted her away. Youngjae noticed the fan's disappointment and walked off stage just so he could take a picture with her.
170405
영재아 ㅠㅠ 고마워 ???@GOTYJ_Ars_Vita #갓세븐 #GOT7 #영재 #youngjae pic.twitter.com/dBY6DffgnH

— 제니 (@chi_891116) April 5, 2017
170405
I thought that I can't take a photo with Youngjae , but he came to me and take my phone😭😭😭❤#갓세븐 #GOT7 #진영 #영재 #재범 # pic.twitter.com/O32fEVXTfQ

— 제니 (@chi_891116) April 5, 2017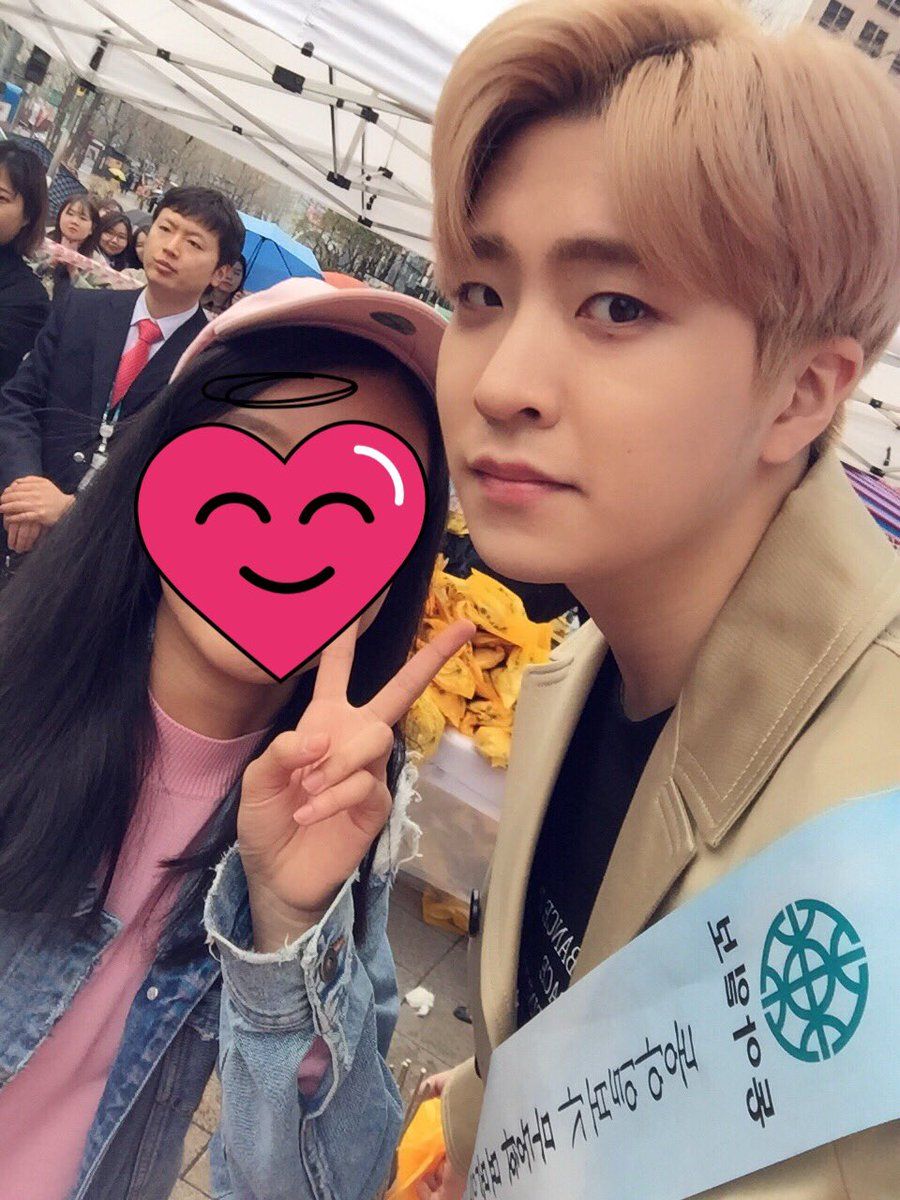 No wonder he is being considered a sunshine by his fans! Youngjae's kindness are genuinely captured even if he thinks no one is looking.
Share This Post