Here Are The Hardest Working K-Pop Groups of 2016
It's hard to stand out in K-Pop with so many amazing comebacks and debuts. In 2016, there were a few groups that really stood above the rest and shone.
1. SHINee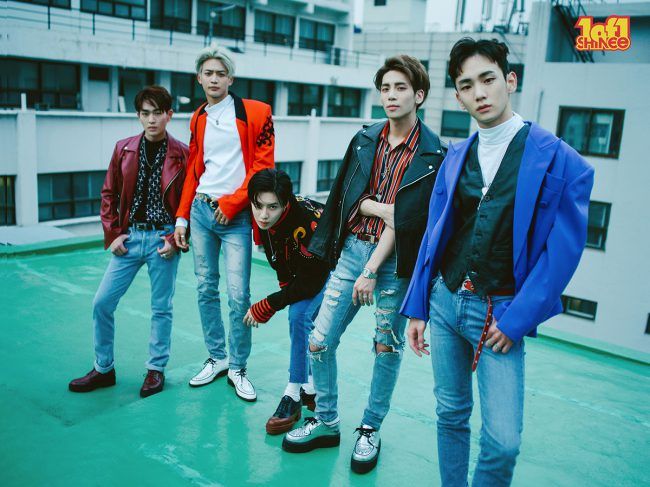 Much like fine wine, SHINee has proven that they get better with age.
2016 marked a year with many appearances for SHINee. From their Japanese arena and dome tour to headlining KCON in Paris and Los Angeles to fan meets in the U.S., the group has traveled the distance to interact with their international fans.
In March, SHINee won the Asia's Best Group Award at the Dongfang Music Awards. They were the only K-pop group to attend and perform at one of the biggest annual award ceremonies in China.
SHINee held their fifth solo concert, SHINee World V, in Seoul on September 4th. A month later they released their new album 1 of 1.
In recognition of their contribution to Korean culture and the arts, SHINee received the Prime Minister Award at the Popular Culture & Arts Awards.
They recently released their repackaged album 1 and 1 with their single, "Tell Me What To Do."
2. EXO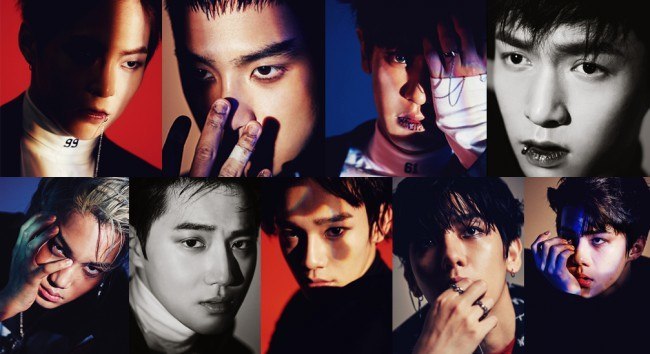 This year EXO has once again demonstrated their prowess as a group.
February marked EXO's venture into North America with their first ever North American tour. EXO held their North American leg of the EXO'luXion tour in Dallas, Vancouver, Los Angeles, Chicago, and New Jersey.
EXO's third studio album, Ex'Act, was released on June 9, 2016. Within two months of its original release, Ex'Act surpassed 1.17 million copies sold, crowning EXO with the "Triple Million Sellers" title.
For the second half of the year, EXO embarked on their third solo concert tour, The EXO'rDIUM. After holding concerts for two weekends, EXO became the first artist to hold as many as six consecutive concerts at the Olympic Gymnastics Arena.
Currently, EXO's first sub-unit, EXO-CBX is in the midst of promotions.  Their album, Hey Mama! was released on October 31st and has sold over 165,223 copies.
3. MAMAMOO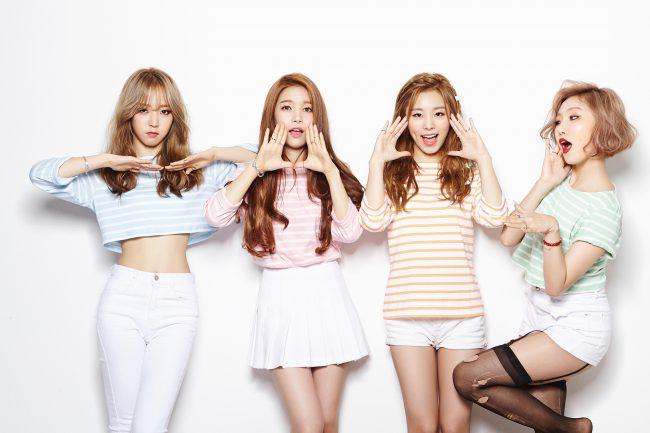 This quartet vocal group has proven themselves as a force to be reckoned with.
MAMAMOO's first full-length album, Melting, was released on February 26th. It debuted at number 3 on the Gaon chart. However, before the official release of their album, the girls released two singles, "I Miss You" and "Taller than You." These both ranked high on various music charts. Their title track, "You're the Best (넌 is 뮌들)," became their first number one single.
On March 16th MAMAMOO performed at South By Southwest's K-pop Night Out in Austin, Texas. They later returned to the U.S. to perform at KCON NY on June 25th.
This year MAMAMOO separated into two units for their promotions. Solar and Wheein formed the Angel Line and Moonbyul and Hwasa formed the Rapper Line. Both of the units' singles were simultaneously released on August 31st.
They also appeared on Season 7 of SHOWTIME alongside G-Friend this year.
The group is currently promoting their fourth mini album, Memory, with the title track "Decalcomanie."
4. GOT7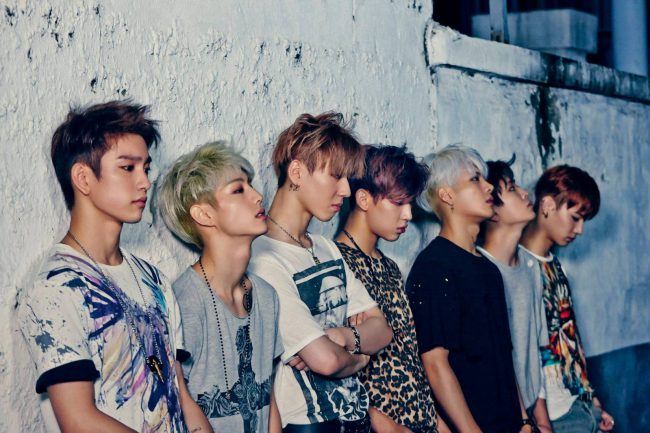 GOT7 just keeps soaring higher.
GOT7 started off their year with the release of their fifth EP, Flight Log: Departure, on March 21st. They landed at number 45 on the Billboard Artist 100 chart back on April 9th, becoming the second K-pop act onto the chart. They beat out PSY who had previously entered the chart at number 88 back in 2015.
They held their first solo concert, the Fly Tour, on April 29th and 30th in Seoul. The tour continued to China, Japan, Thailand, and Singapore. During the summer, GOT7's Fly Tour landed in North America, stopping in Dallas, New York, Chicago, Atlanta, and Los Angeles.
On September 27th, GOT7 released their second studio album entitled Flight Log: Turbulence. The album debuted at number one on Billboard's World Albums chart.
5. SEVENTEEN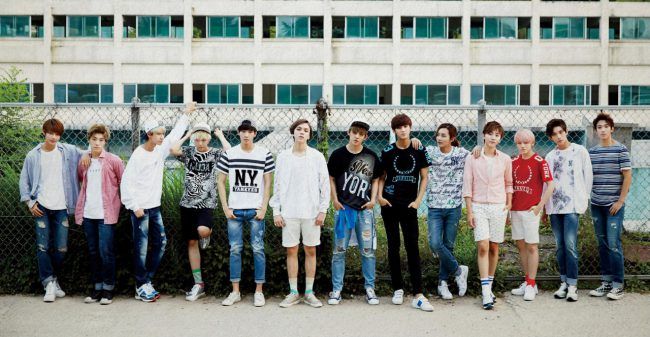 Despite their rookie status, SEVENTEEN has made 2016 their year to shine.
Their first full-length studio album, Love & Letter, was released on April 25th.  The album debuted on the Gaon Album Chart at first place. It also placed third on Billboard's World Albums Chart. For Gaon's 2016 half-year album chart, SEVENTEEN came in fourth place with 192,030 copies sold. This made them the highest-charting rookie group on the list.
This year SEVENTEEN embarked on their first Asia tour, 1st Asia Tour 2016 Shining Diamonds. The tour began in Seoul and continued onto Japan, Singapore, Australia and China.
On November 1st, SEVENTEEN's hip-hop unit debuted with their first mixtape titled Check-In.
Source: Top Star News
Share This Post