The intensive schedule of rapper Jessi
Since her success on Mnet hiphop show Unpretty Rapstar, Lucky J's Jessi has become incredibly popular. 
In fact, the singer and rapper has become so popular that just about every event and broadcast wants to have her make an appearance, causing her to have a very packed schedule. Despite her packed schedule these days, however, the YMC Entertainment musician didn't realize just how busy she really was until she checked her own fan cafe and noticed that she was not only booked for essentially two weeks, but would also be traveling back and forth across the country during that period of time as well.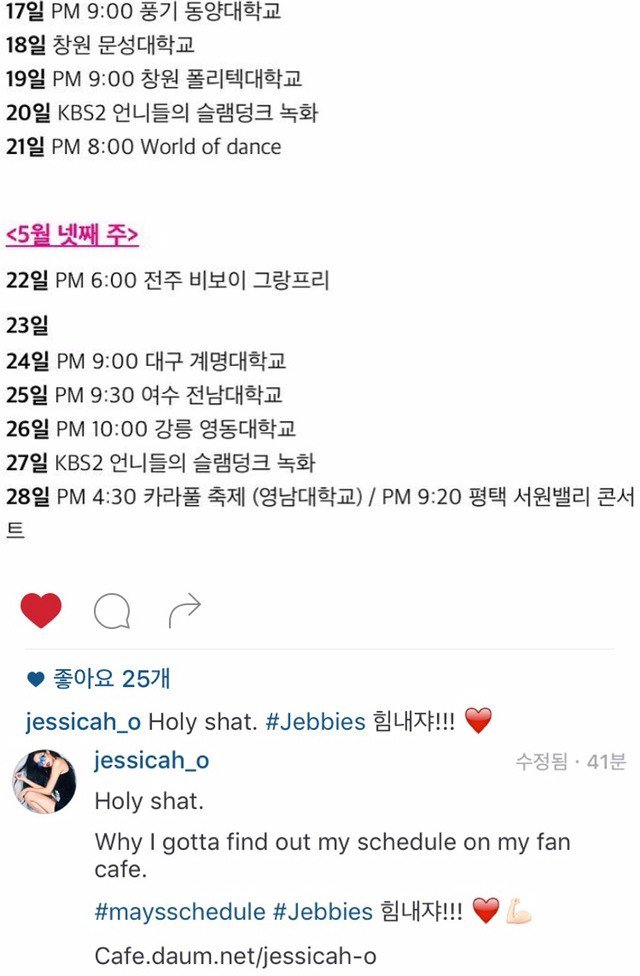 Source: Instiz
Share This Post