Irene is the only girl who is NOT fazed by EXO's good looks
While many other female idols may swoon over EXO's good looks, Red Velet's Irene is completely unfazed.

Irene was spotted standing right between EXO's Suho and Xiumin, but looking completely indifferent.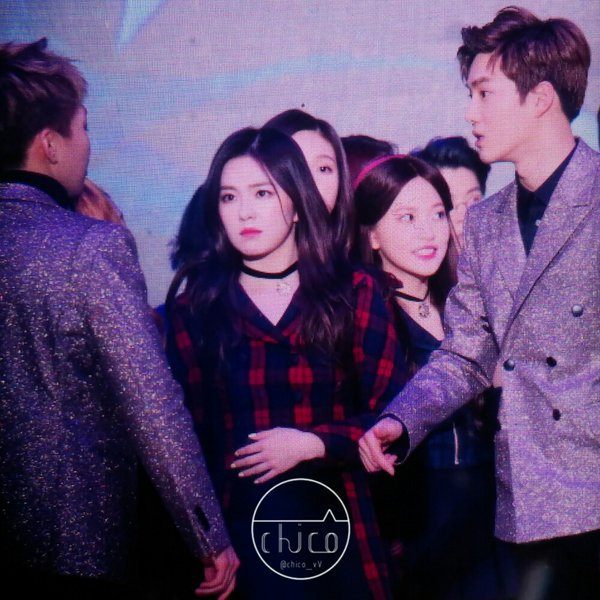 Her blank expression showed she was very comfortable around them, especially having trained with them for a while.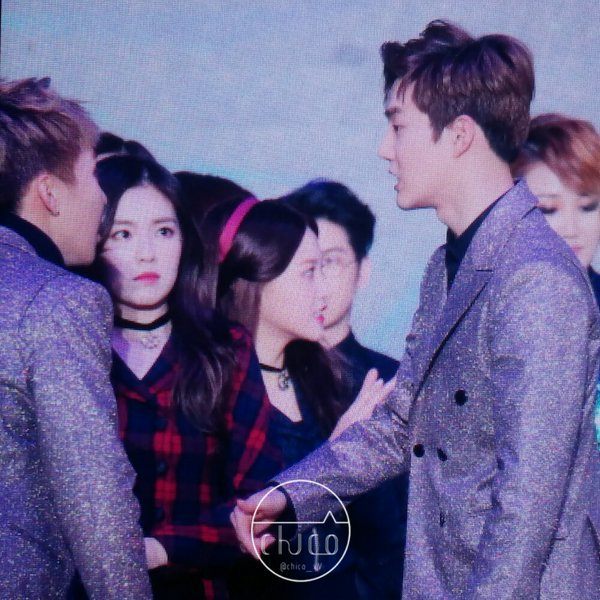 Irene's adorable yet unfazed expression is just another sign that Irene and EXO consider each other as siblings.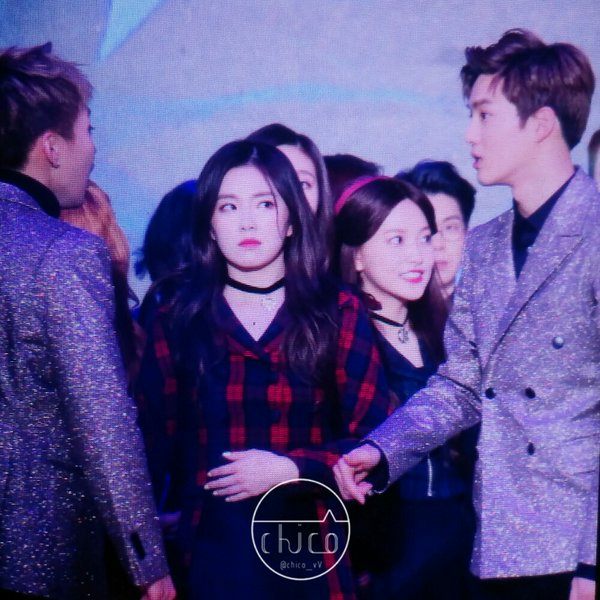 In comparison, other female idols such as TWICE's Nayeon was seen getting flustered and shy around EXO's D.O.
However, the EXO members don't seem to feel the same way about Irene, as Chanyeol has been caught being mesmerized by her beauty.
Irene sunbae: "Hm?" (widens her eyes)
Chanyeol sunbae: "Ah, yeppeo-yo." (buries his face) pic.twitter.com/XHxb1tHxqV
— Chun Chun (@COLAYIYANG) November 21, 2016
It seems like Irene is just about the only girl who can resist EXO's good looks!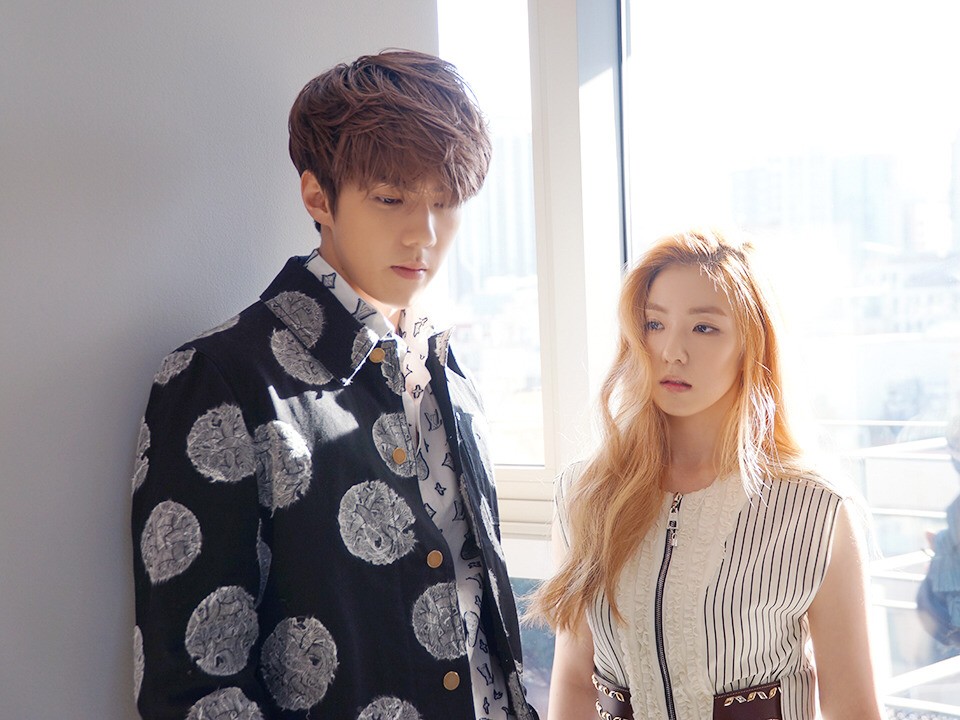 Share This Post