Insiders And Idols Reveal What They Truly Think Of Irene
Red Velvet's Irene has been receiving compliments about her beauty on every show she has starred on, and it looks like they'll continue coming in.
In particular, hosts of the On Style talk show Laundry Day, of which Irene is a permanent guest, have not been able to hide their awe at Irene's beauty.
Several guest celebrities on Laundry Day have even stated they starred on the show just to see how Irene looked like in real life, such as model Joo Woo Jae. When MC Noh Hong Chul asked him, "What was it like being on the show?" Joo Woo Jae answered, "First, I'm really glad I got to see Irene."
Host Heo Ji Woong also added, "Me too, I'm so happy I get to see Irene every week."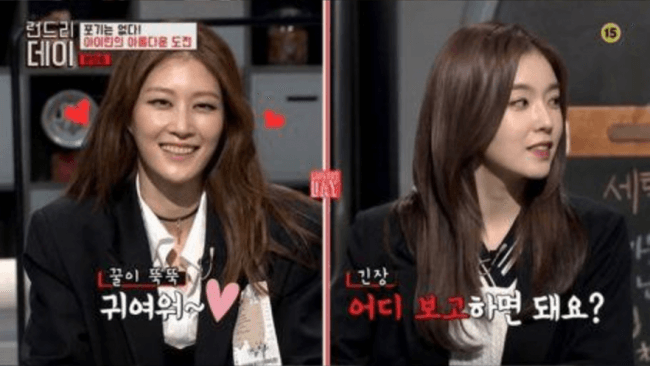 The guests' praises of Irene's beauty don't stop there. On more recent episodes of Laundry Day, models Lee Hyun Yi and Lee Hye Jung also could not stop commenting on how cute and pretty Irene was, especially when she could not locate which camera she had to look at. The models even revealed that Lee Hyun Yi would constantly bring up how much she wanted to see Irene when they were waiting backstage.
When Block B's P.O starred on the show, fellow member Doyoung revealed to the panel that P.O. had constantly been talking about how pretty he thought Irene was. P.O immediately blushed, and could not sit still from the embarrassment.
Source: Instiz
Share This Post