Korean YouTuber Explores Abandoned School…And Meets Ghost
Korean Youtuber Heopop experienced something paranormal while he was exploring an abandoned school.
Heopop performed something he called the "Escape the Closing School Challenge" while broadcasting live on YouTube.
As if the idea of exploring an abandoned place wasn't scary enough, he locked himself in with a number-coded lock.
He had to explore multiple spots in the school and solve various kinds of puzzles to get the combination.
Fans were thrilled and very involved with the creative idea of interacting with the broadcaster while experiencing the chill of the eerie setting at the same time.
After Heopop finished the last task and got the combination, he ran out of the school to unlock the lock at the gate.
While he was showing the entire school one last time with his camera, however, some mysterious creature or person appeared on the roof of the school, before quickly disappearing.
The shape could only be seen for a moment, but Heopop and his viewers were quick to spot the eerie figure.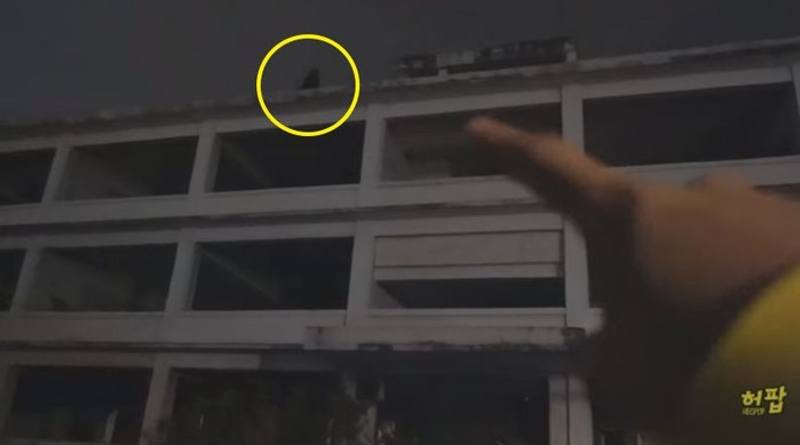 Watch the full video of Heopop exploring the abandoned school below:
Share This Post