These Magical Murals in Seoul Will Only Appear When It Rains
A group of designers is trying to bring a splash of color to an otherwise gloomy Seoul during monsoon season.
Rainy days in the city of Seoul can get pretty gloomy so this group of talented designers in Korea came up with the most ingenious way to brighten the gloomy, rainy city streets. The designers collaborated with Pantone to create wonderful and vibrant murals in the busy streets of Seoul.
They named this remarkable project "Project Monsoon" in reference to the monsoon season during which it rains for roughly 3 weeks. The artists designed the street murals to use something called hydrochromatic paint that only activates and becomes visible when it gets wet and the results are mind-blowing.
"Inspired by South Korea's culture of emphasizing the importance of the flow of rivers, the paintings utilize Korea's topographical features that create a flow and puddle of rain water in every street to fill the streets with color and life."

— Project Monsoon
The artists also stated they hope that their project will "give people something to look forward to this year's monsoon season."
Check out the teasers of their incredible, upcoming project below: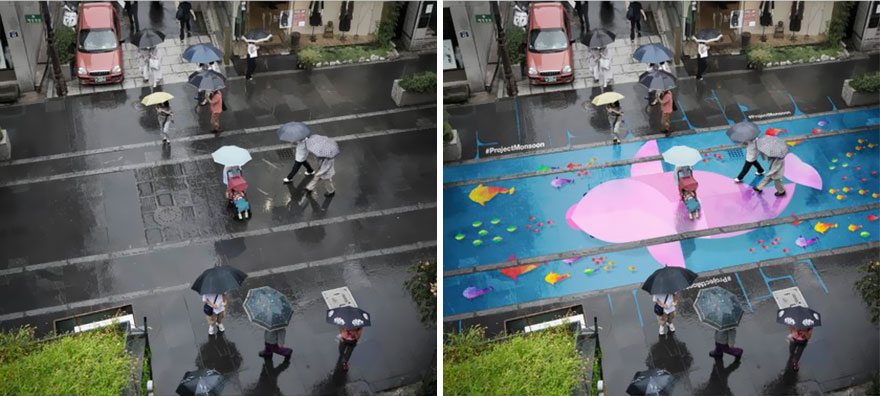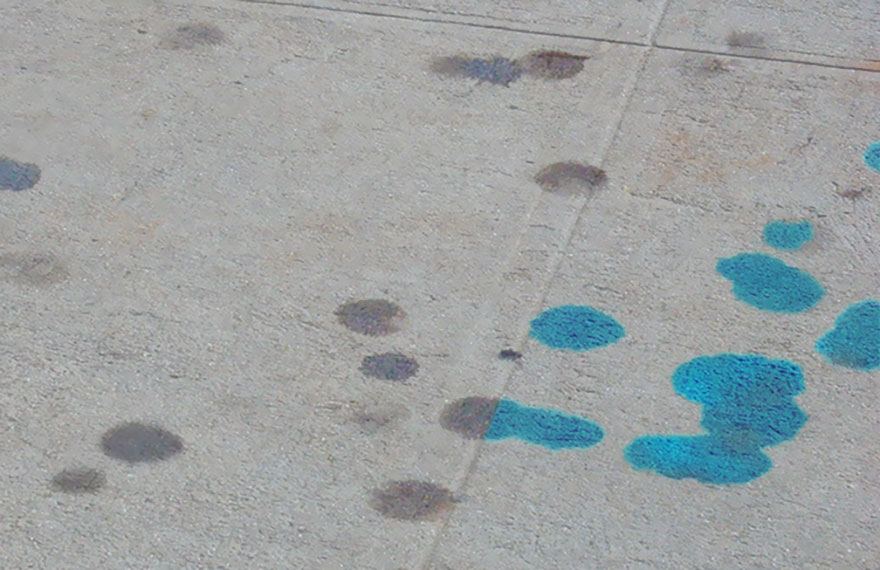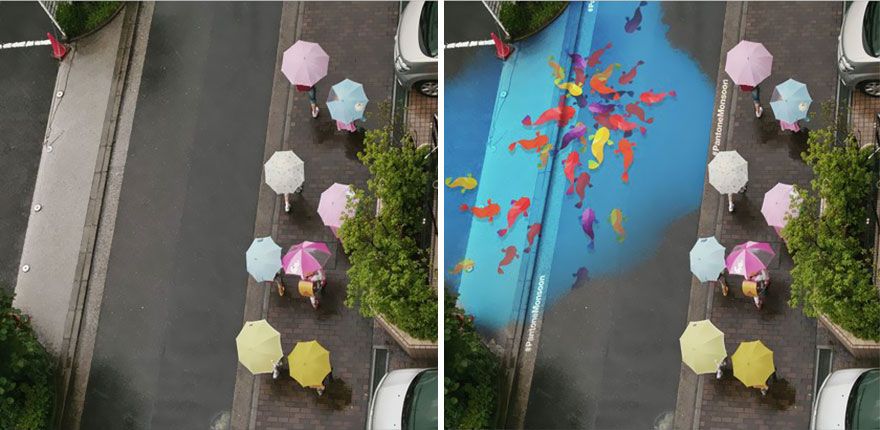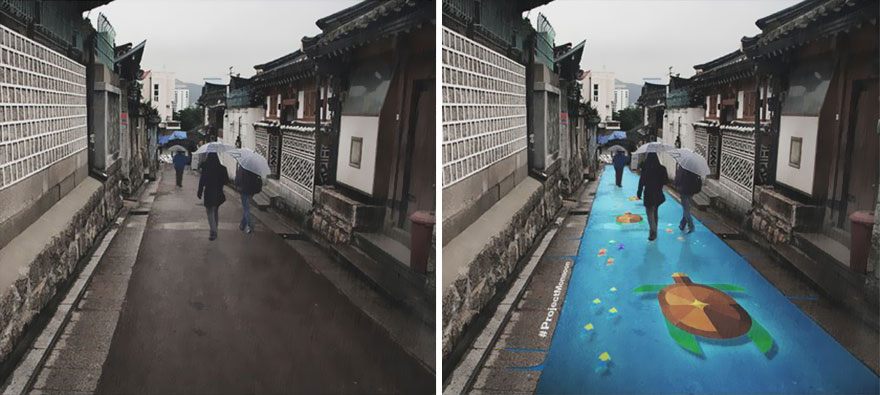 Source: Boredpanda and Pilgrim with a Passport
Share This Post