McDonald's Hint At Bringing Back Szechuan Sauce labeled 'Problematic and Disrespectful'
McDonald's has hinted at bringing back its Szechuan sauce from the 90's, but not everyone is happy with the idea.
In a recent episode of the adult animated sitcom, Rick and Morty, Dr. Rick Sanchez from the series revealed that the whole purpose of his quest was to find more of McDonald's "Mulan Szechuan Teriyaki dipping sauce", and even revealed that finding the sauce was the series arc.
For a limited time, the sauce was added as a promotional menu in 1998 in connection with Disney's release of Mulan. People fell in love with the sauce so much that even after it was discontinued, memes about the sauce overtook the Internet, and even petitions to bring back the sauce popped up everywhere.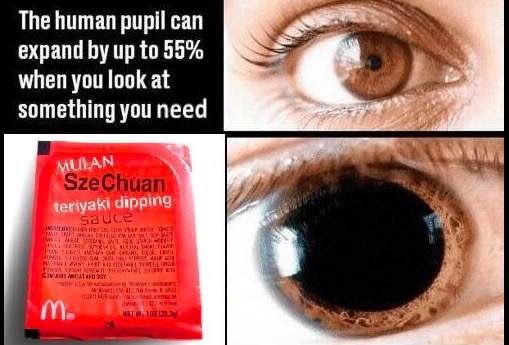 Rick and Morty's official Twitter account also nudged McDonald's for their feedback on all the attention their sauce was receiving, to which they humorously replied back with a vague yet clever response with a Rick and Morty reference:
.@RickandMorty McNugga Lubba Dub Dub. 👀

— McDonald's (@McDonalds) April 2, 2017
"Wubba Lubba Dub Dub" is a catchphrase used by Rick whenever he's in a good mood.
Furthermore, news of Disney planning to release a live action remake of Mulan to be released sometime next year lead many to claim that it was the perfect time for McDonald's to re-release the sauce in sync with the movie's release.
However, not everyone seemed to be on board with bringing back the divisive sauce, as pop culture blog Inverse Entertainment labeled the sauce as "highly problematic" and "low-key racist". The author explained that the sauce was simply a gimmick for McDonald's to boost sales and that it was disrespectful because it tasted nothing like real Chinese cuisine, especially since teriyaki sauce is used primarily in Japanese cooking.
They also cited the United Airlines debacle when an Asian doctor was dragged off an overbooked flight, all because he refused to give up his seat, which he paid for. They claimed that the Szechuan sauce was another item that "obscure[d] the diversity of their cultures in the same shade of faceless, nationless, Western-approved brown."
Source: Heatstreet and Inverse Entertainment
Share This Post