Netizens Humorously And Accurately Summarize Each Of The Big 4 Korean Music Shows
K-pop fans are taking a shot at the four leading music shows in Korea as they "describe" the personalities of each broadcasters.
Posted on the online community board Instiz, netizens wrote the characteristics for each music shows, M! Countdown, Music Bank, Music Core, and Inkigayo.
It reads:
M! Countdown – We have MPD. The broadcast will be choppy.
Music Bank – Because we don't have a lot of money, this is only what we can do. [But] the sound is good?
Music Core – The stage and camera is fine? So [MBC] entertainment is also fine?
Inkigayo – We have a lot of money. So, we're going to experiment.
Netizens who commented also added other lines, pointing out Inkigayo's shoddy camera work such as the "washing machine" spinning.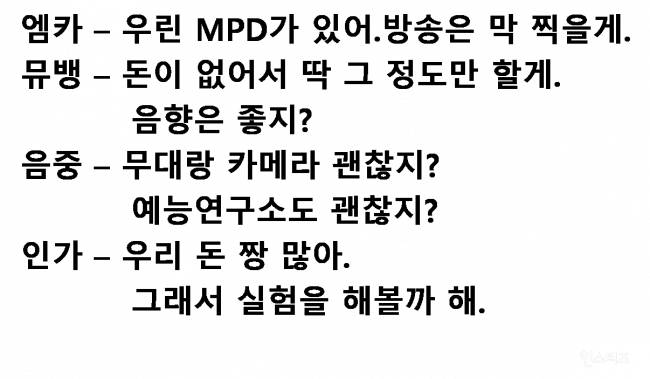 Source: Instiz
Watch some of the performances from the last Inkigayo episode from July 10th:
Share This Post