Park Mung Soo says Yoo Jae Suk should enter into politics
Park Myung Soo showed his undying support for Yoo Jae Suk by cheering for his entry into politics in front of 5 real members of Congress.
In a recent episode of Infinite Challenge, the members of the show discussed the country's laws with 200 members of the audience and 5 members of Congress, where Yoo Jae Suk was the discussion host.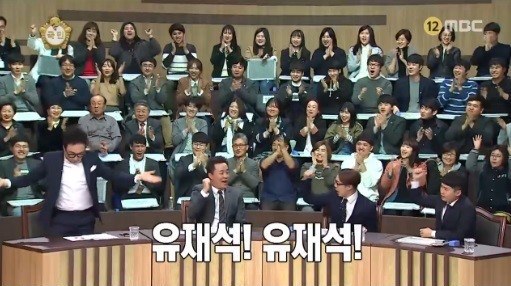 As Yoo Jae Suk headed up to the podium to accept his position as the host, the crowd and members all chanted his name in support. However, Park Myung Soo broke the chant by suddenly shouting, "Yoo Jae Suk for Congress! You should rule all!"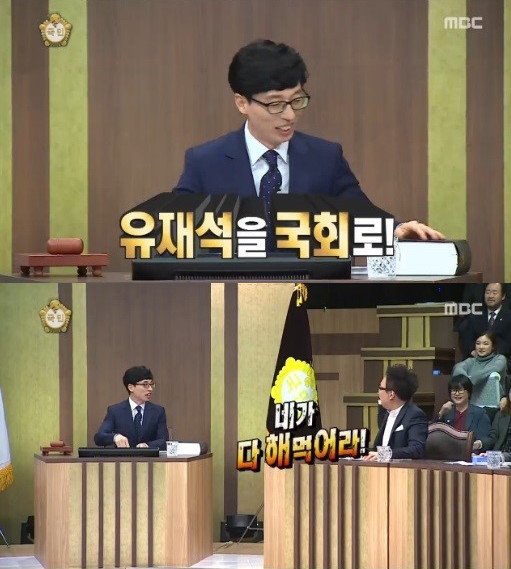 Yoo Jae Suk felt immediately embarrassed and tried to hush Park Myung Soo by reminding him that there were real members of Congress present in the audience, but Park Myung Soo didn't seem to be phased at all. Instead, he coolly replied, "What difference does it make?"
It seems that Yoo Jae Suk will be highly respected by his fellow Infinite Challenge members for any position he takes, including politics!
Source: My Daily
Share This Post