Popular actor nearly dies due to an accident on set of his latest movie
Jung Woo revealed at a production briefing he had almost died while filming the movie, Retrial.
On January 10, in Apgujeong's CGV Cinema, Jung Woo revealed at a production briefing of Retrial, a film about the true story of a murder of a taxi driver. Jung Woo explained:
During a scene, a sheet of glass fell on top of me, and I almost died. Although this is a film without many action scenes, it's surprising how many accidents there are. It wasn't even a dangerous scene, but it happened.
He further explained what happened during the shooting:
I guess I grabbed some of the glass with my hand after I ran through the glass.
Jung Woo explained he had to get 10 stitches in both of his hands, and 4-50 stitches on his forehead, resulting in stopping all filming activity for the day.
Director Kim Tae Yoon also explained how he had truly feared for Jung Woo's injuries, as well as his own career:
I was so shocked so I went up to him and realized there was a lot of blood dripping around his eyes. We were in Ganghwado then, but we immediately went back to Seoul. I was so worried for Jung Woo, but I was also worried for my own life, as it had been a while since I directed a film.
Not only did Jung Woo get injured during the filming, but supporting actress Kim Hae Sook also revealed she had fractured a rib while filming a strongly emotional scene in a community service center.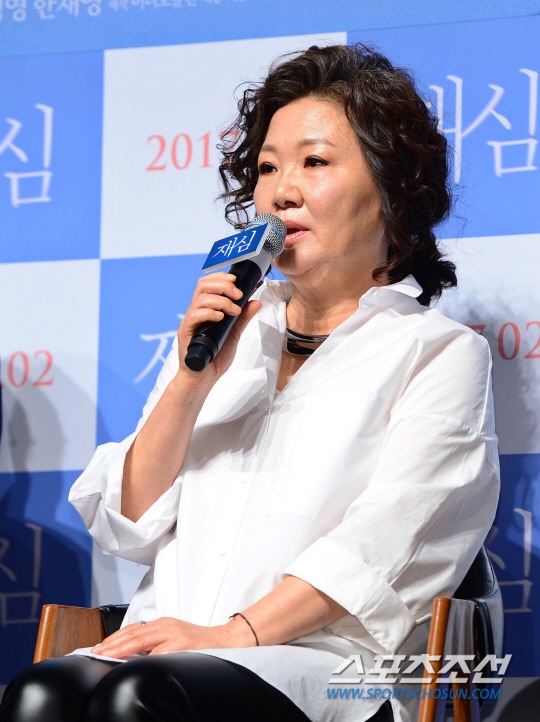 According to Kim Hae Sook, she had to struggle and writhe in this particular scene, and while she did so carefully, when she tried to stand up, she could not. When she was taken the hospital, she was told she had fractured a rib.
Retrial is set to be released in February this year, and is greatly anticipated, as the story behind the murder of the taxi driver is an incredibly heart-wrenching one of unfair trials and false charges.
Source: Sports Chosun, Sports Chosun
Share This Post