Relationship rumors arise yet again after Taeyeon is caught liking an Instagram post featuring Baekhyun
Fans are once again questioning the state of Taeyeon's relationship with Baekhyun after noticing that Taeyeon recently liked a video featuring Baekhyun on Instagram. 
The video, which was of EXO members Baekhyun and Chanyeol holding the group's new light sticks, featured a short dance by the two boys in promotion for their upcoming concert Exoplanet #3 – The Exo'rdium. Since discovering Taeyeon liking the video on Instagram, there have been many fan theories as to the current status of her relationship with Baekhyun. However, there have been no official responses by their label SM Entertainment regarding any rumors.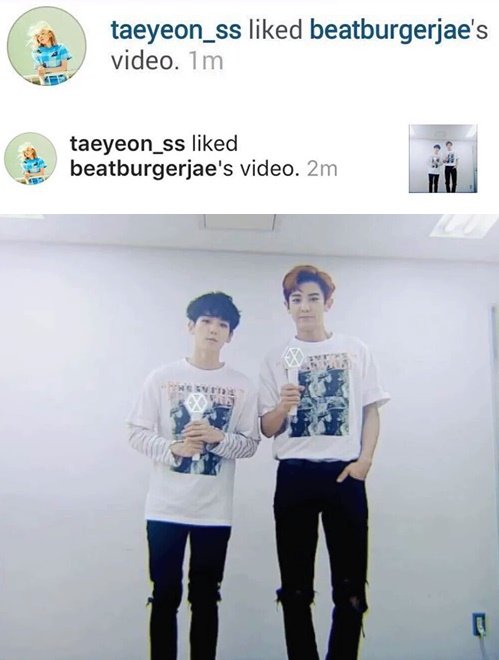 Source: Instiz
Share This Post