"Reply 1997" couple Seo In Guk and Eunji met after four years…and here's what happened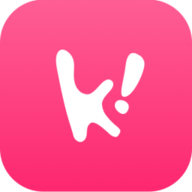 Seo In Guk and Eunji first became everyone's favorite couple after starring in the drama, "Reply 1997" (dem kiss scenes ?)
And when they finally reunited after 4 years, fans couldn't contain their excitement!
The two ended up together again for tvN10 Awards, where they won for the "Best Kiss" that year!
Eunji and Seo In Guk became #couplegoals instantly, looking absolutely perfect together
When accepting their award, Eunji couldn't help but be shy, hiding her face while smiling!
Seo In Guk couldn't help but laugh as well, seeing how adorable Eunji was being!
But the best part came when the two performed the song "All For You" from Reply 1997 together!
The stage was just perfect, with Seo In Guk and Eunji showing everyone why they're both some of the best singers in K-Pop!

Time has flown by since this stage, but here's hoping the beautiful couple will reunite again sometime soon!
Share This Post

Facebook

Twitter