Ribbon-Shaped Cloud Appears In The Sky As Sewol Ferry Surfaces
As the Sewol ferry resurfaced from the bottom of the sea, so did many tragic memories of those who were lost in 2014, but the skies above Korea had a special message for those affected by the event.
On March 22, a ribbon-shaped cloud appeared in the skies of Wonju, Gangwon Province during the late afternoon as recovery teams began salvaging the sunken Sewol Ferry from its watery grave three years after it sank.
The shape of the cloud caused a sensation online after images went viral due to the significance of the shape it formed in relation to the incident. Since the tragedy, South Koreans have taken to using yellow ribbons as a symbol to commemorate the 304 victims of the tragedy.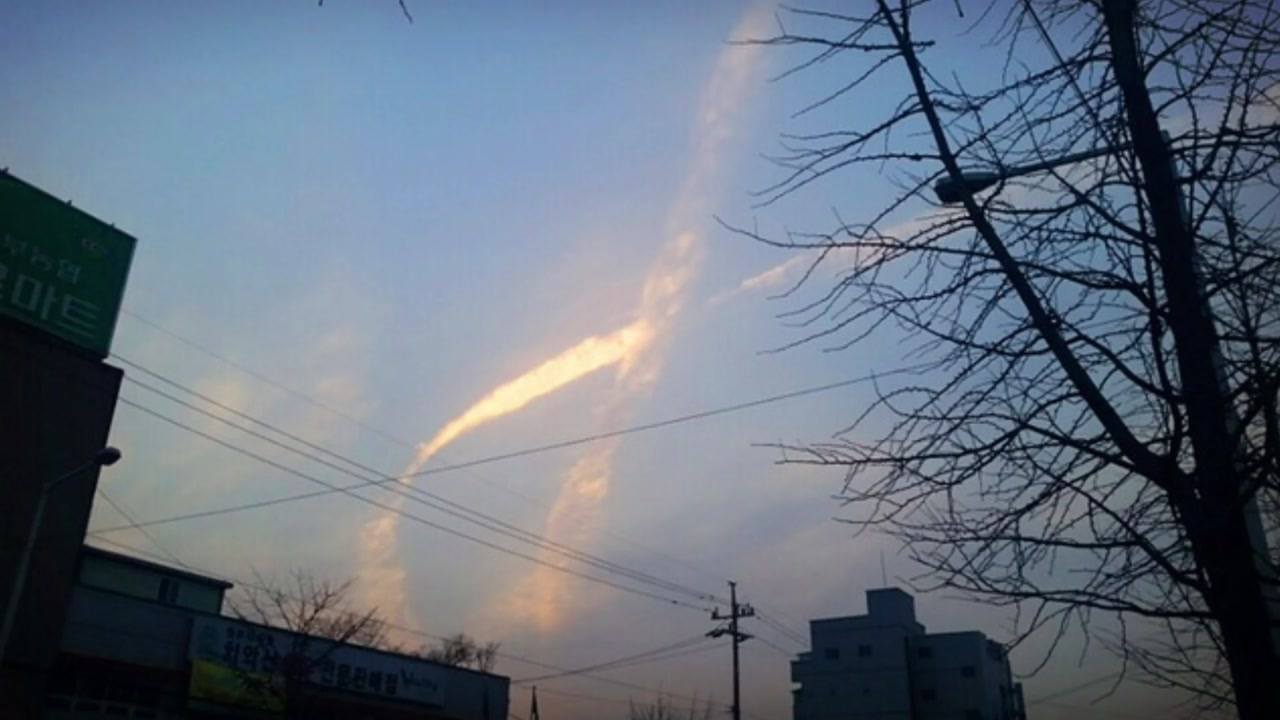 The ribbon-shaped cloud formed over the skies of Wonju.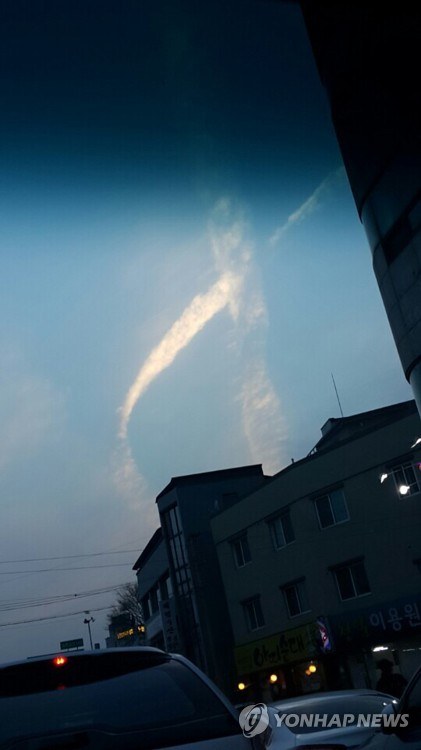 Despite initial doubts about the legitimacy of the photos, both the photographers and experts stepped forward to confirm of the photo and cloud shape were real. Weather experts explained that the shaped formed most likely came from a cirrus cloud, but admitted that the formation of the cloud is quite unusual.
"Cirrus clouds are formed at high elevations with a higher concentration of water vapor, and as the temperature drops with the wind. They do tend to bend with the wind, but forming a ribbon shape like this is really rare."

— Korean Meteorological Administration
To further clear any speculations, the South Korean Air Force also came forward and dismissed the possibility of the cloud having been part of aircraft contrails.
As of right now, the Sewol Ferry has been lifted off from the sea and investigations to what caused the boat to sink are underway. The National Forensic Service has revealed that some of the bones that had been discovered earlier on during the salvage were not human.
The Sewol Ferry is expected to reach Mokpo port by the end of the week where it will be thoroughly cleaned and drained of seawater before the search for the nine missing victims will begin.
Source: The Korea Bizwire
Share This Post