Song Joong Ki Confesses He Loves Kwang Soo More Than Park Bo Gum
Song Joong Ki puts an end to the bromance love triangle between him, Park Bo Gum, and Lee Kwang Soo, by revealing his honest feelings.
On February 11th, Actor Park Bo Gum held a fan meeting in Thailand with 4,000 fans for his 2016-2017 Asia Tour. To the fans' delight, he had brought along a very special guest. Park Bo Gum had invited his good friend, Song Joong Ki, to the fan meeting!
The two of them are known to have a brotherly-close relationship and have expressed their love and support for one another. Since Park Bo Gum made an appearance in Song Joong Ki's past fan meetings, he returned the favor by joining Park Bo Gum on his Asia tour!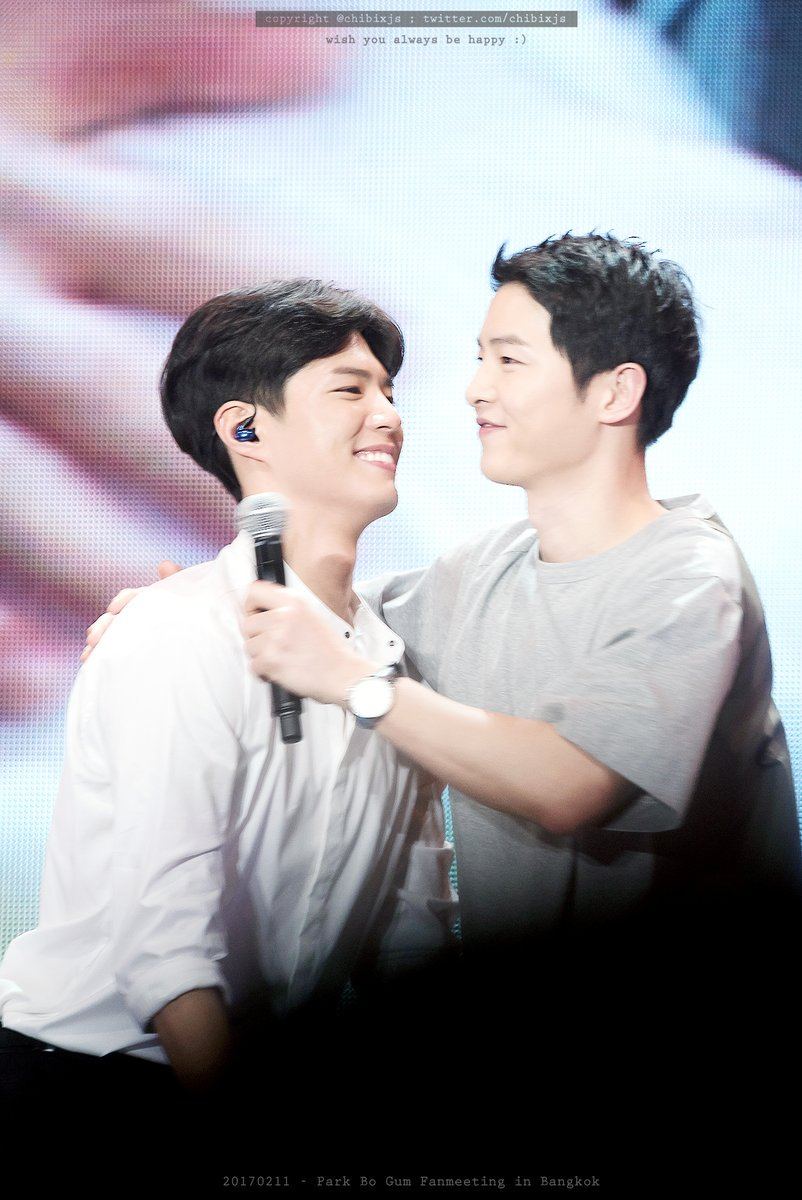 During one segment of the fan meet, Park Bo Gum had to give his thoughts on how he feels whenever he looks at Song Joong Ki. After giving it some thought, Park Bo Gum began to list many things about Song Joong Ki. He talked about how Song Joong Ki "has a beautiful face," "has a really sweet voice," and "has a really good figure." 
Although Park Bo Gum could have stopped there, he continued to compliment him. Feeling overwhelmed with all the compliments already, Song Joong Ki stood up from his seat asked if the atmosphere was getting a little bit too romantic.
Park Bo Gum went on by saying how Song Joong Ki is really masculine, that he's kind, and that he takes good care of those around him. He then went in for the kill, flustering Song Joong Ki, by confessing
"But if I was a girl, I would want to date Hyung. I wanted Song Joong Ki to be with me. It's true, this is coming from my heart."

– Park Bo Gum
Song Joong Ki responded to the love confession by saying,
"I'm really sorry, but I got Kwang Soo already."

– Song Joong Ki
Lee Kwang Soo and Song Joong Ki are known to the best of same-aged friends that have such a tight friendship, no one can deny their unbreakable bond.
Nevertheless, Song Joong Ki does really care and look fondly over his junior.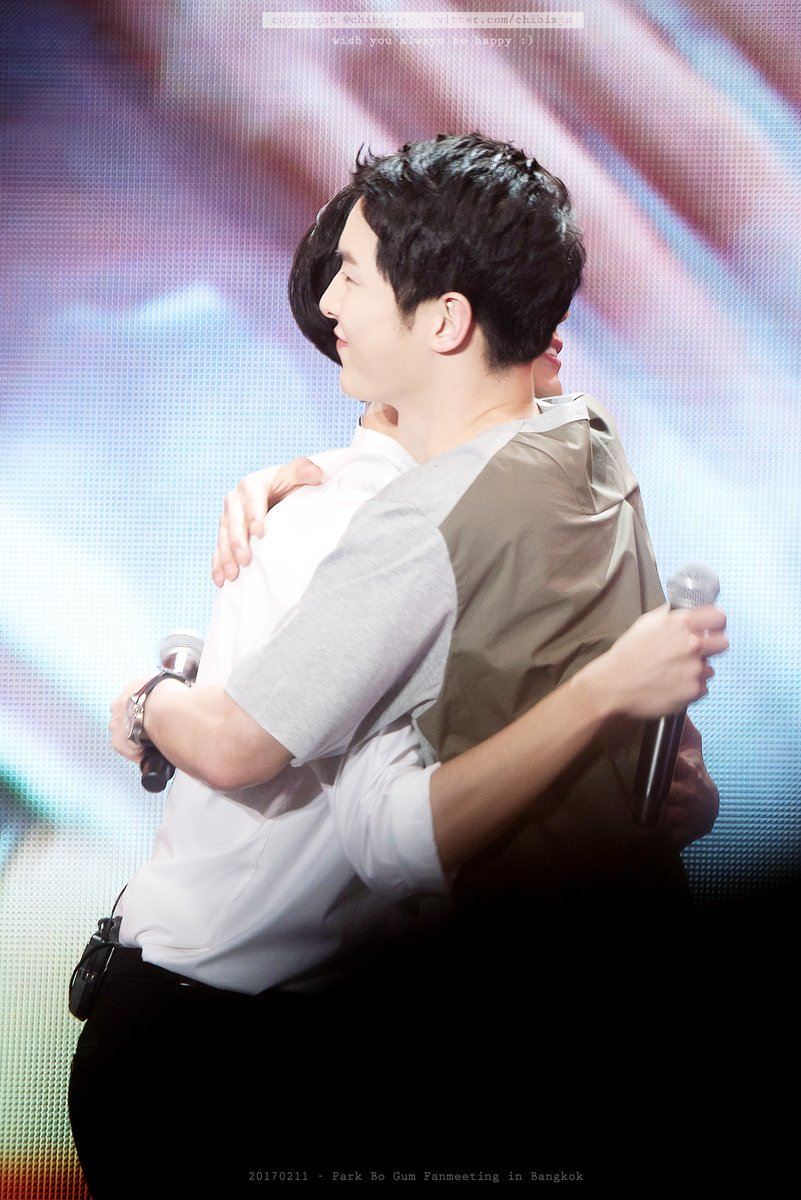 Check out this highlight video of Park Bo Gum and Song Joong Ki's bromance moments during the fan meeting below!
Share This Post