Soyoon Of Pocket Girls Takes A Sexy Selfie Of New Outfit In Bathroom
Rookie girl group Pocket Girls member Soyoon has uploaded a photo of herself in a hot new outfit that fans are raving over. 
Garbed in tight, shiny red overall shorts and a white top, Soyoon looks fantastic in her bathroom selfie. Pocket Girls debuted with "Bbang bbang" earlier last year and are a group created from prior Racing Queen models. Check out Soyoon's pic, and their MV below.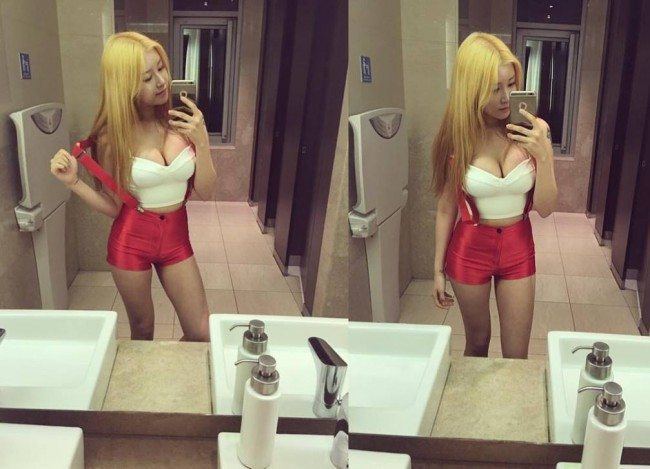 https://www.youtube.com/watch?v=n6ZZjwaqGUY
Share This Post