Super Junior's Heechul tells which male groups are most popular among teenagers
Idols' popularity is one of those things that fluctuate constantly and it's usually hard to tell for certain which idols are the most popular at any give point in time. However, when the source is a veteran of the industry like Super Junior's Heechul, one can be fairly certain that the information is dead on.
Super Junior's Heechul voiced his opinions about idol group popularity on JTBC's popular show, "Knowing Brothers". When asked the question about the current most popular groups amongst teenagers, Heechul revealed that BTS, NCT, EXO and SEVENTEEN claimed the top spots.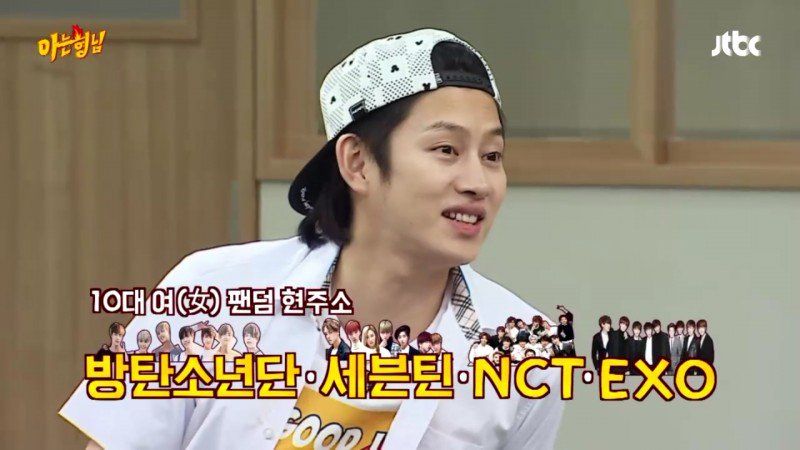 EXO
BTS
SEVENTEEN
NCT
Source: Instiz
Share This Post