T.O.P explains the reason behind his controversial toilet photo
T.O.P has been known to post bizarre updates on Instagram and was even criticized by YG Entertainment's Yang Hyun Suk.
On December 21st, BIGBANG appeared as guests on MBC's Radio Star. In one of the segments, T.O.P was specifically asked about his mysteriously unique behavior on his SNS account. To this, he admitted, "The media once reported that I was #1 on the list of the nation's celebrities with the most number of fans who started unfollowing. I understand why my fans unfollow though."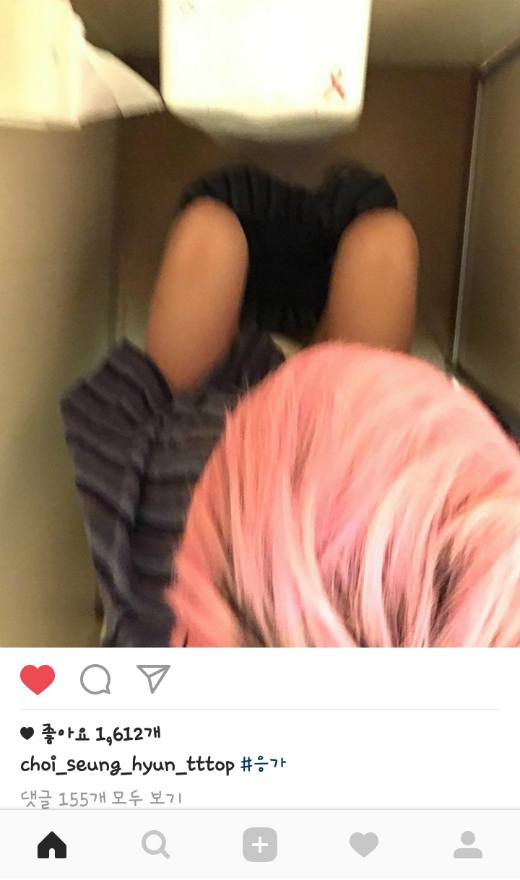 The show's hosts held up blown up photos from T.O.P's controversial posts, and specifically pointed out his bathroom photo. This led to Taeyang to confess, "Even I was shocked by that photo."
T.O.P explained the reason behind the photo and said this.
"It was all a misunderstanding. I uploaded that photo as a way to tease fans about our upcoming song 'FXXK IT' because it was about three days before we released it. I wanted to show a photo that represented 'I don't care, fxxk it', but a lot of people began taking it very seriously."

"I even got a text message from our CEO Yang Hyun Suk after he saw that I had posted such a photo. The text read, 'You either lack common sense or you're just a guy who lost his mind. But in my opinion, you're both."
Have a quick look at his talk segment below. 
Source: SportsDonga
Share This Post