Thai couple who love to eat get the ultimate foodie wedding photos
This hilarious Thai couple made sure that all their wedding photos were centered around one thing: food.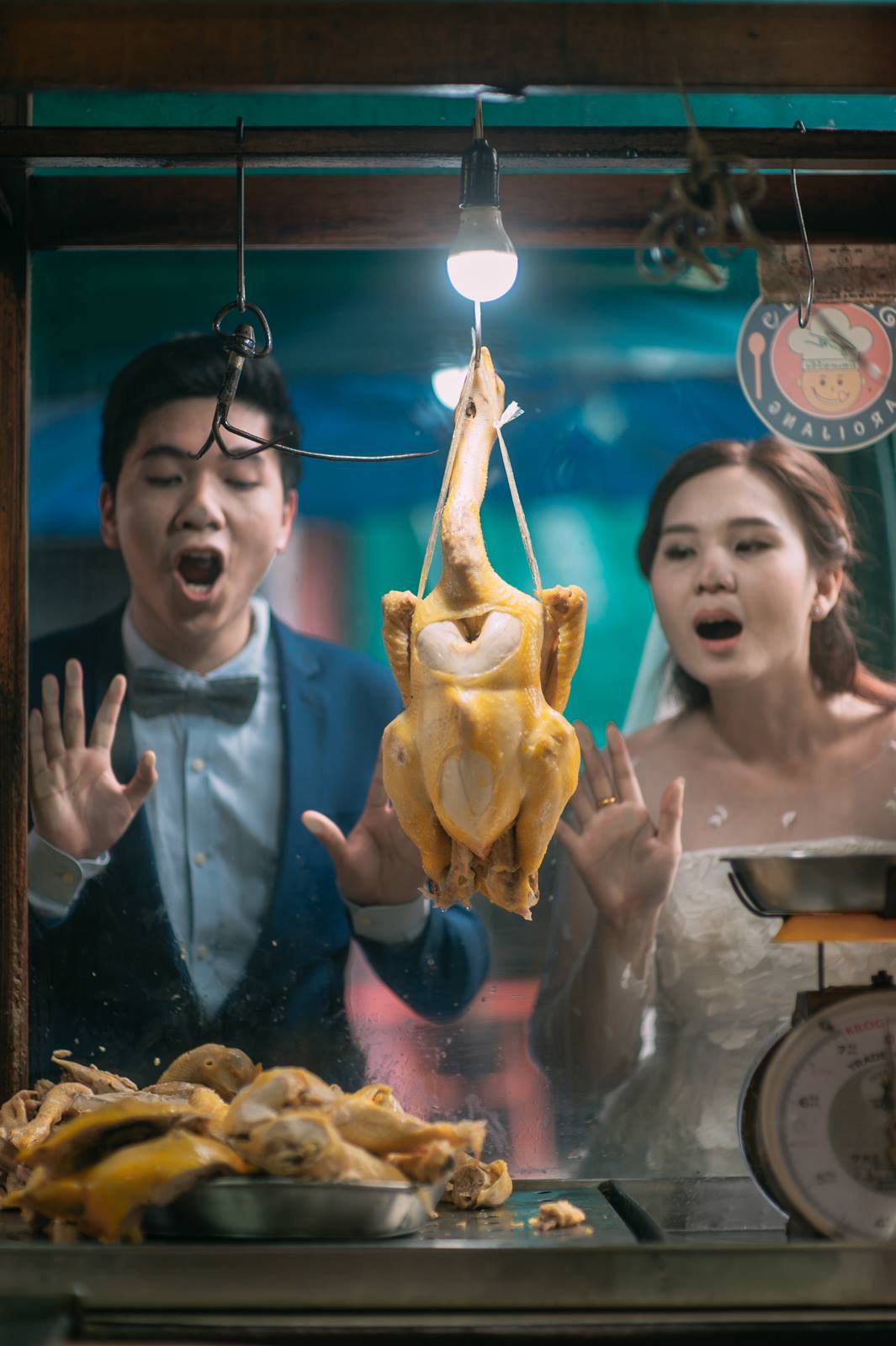 While most couples aim for romantic wedding photos, Max and Mint proved they were the ultimate foodie couple.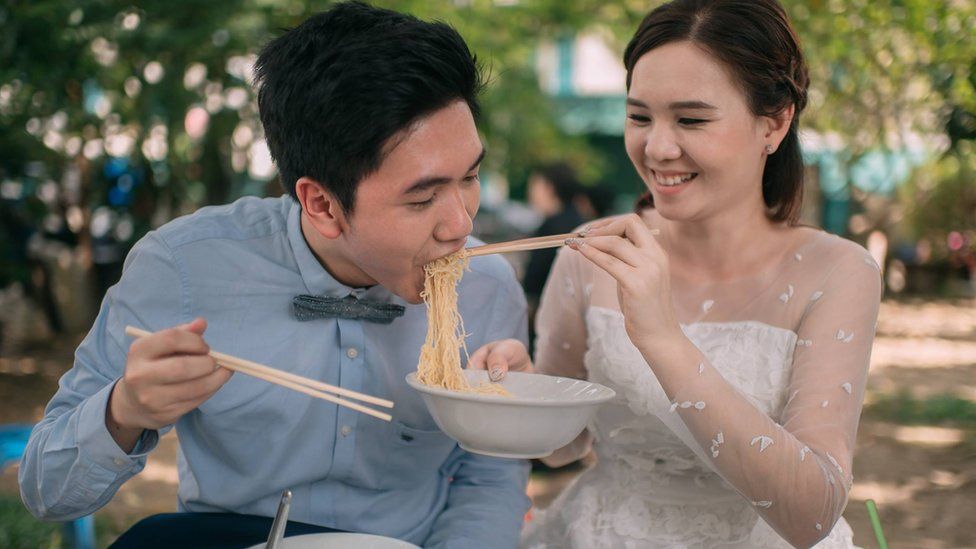 The two would regularly travel around Thailand and visit new places to try different kinds of food.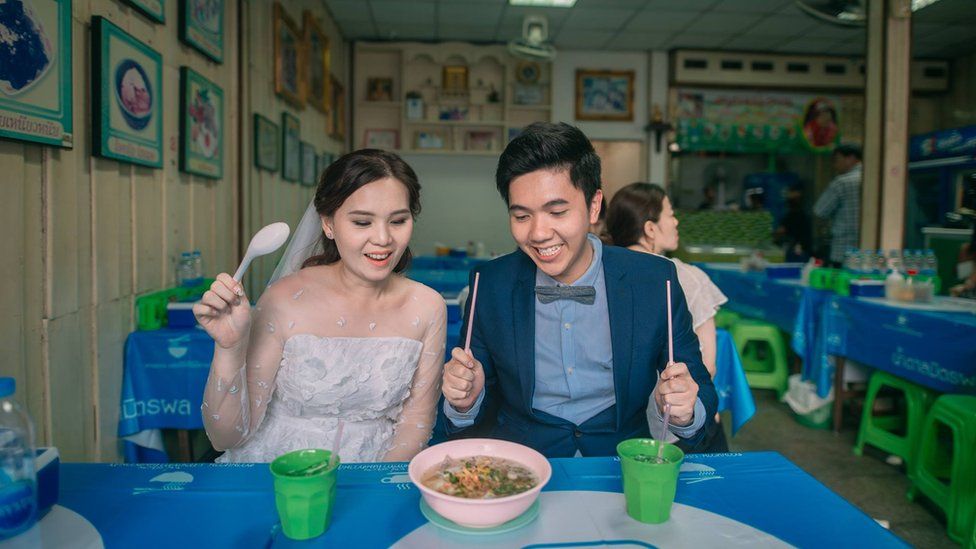 And when they told their photographer how much they loved food, he knew exactly what to do for their photos!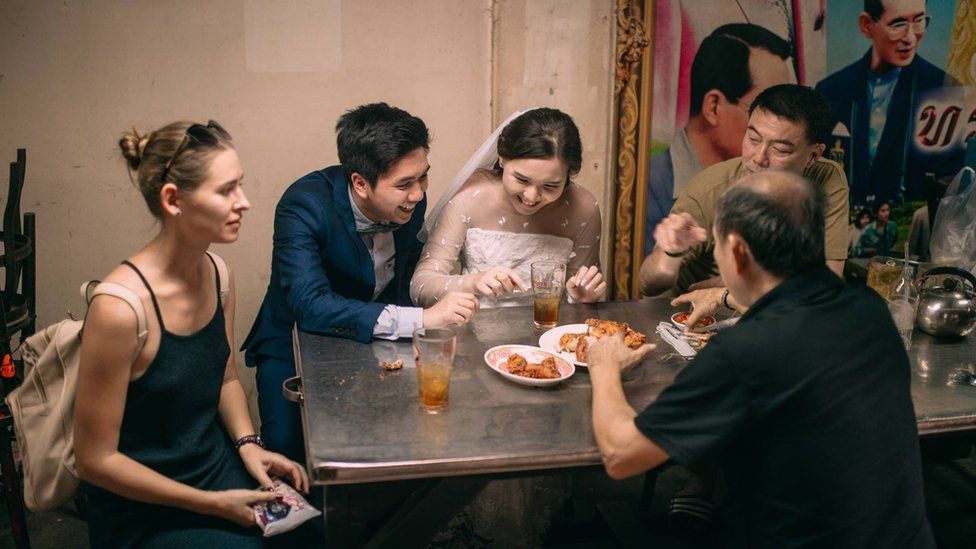 They traveled to all the different places they wanted to eat in and took beautiful photos, fully decked out in their wedding clothes.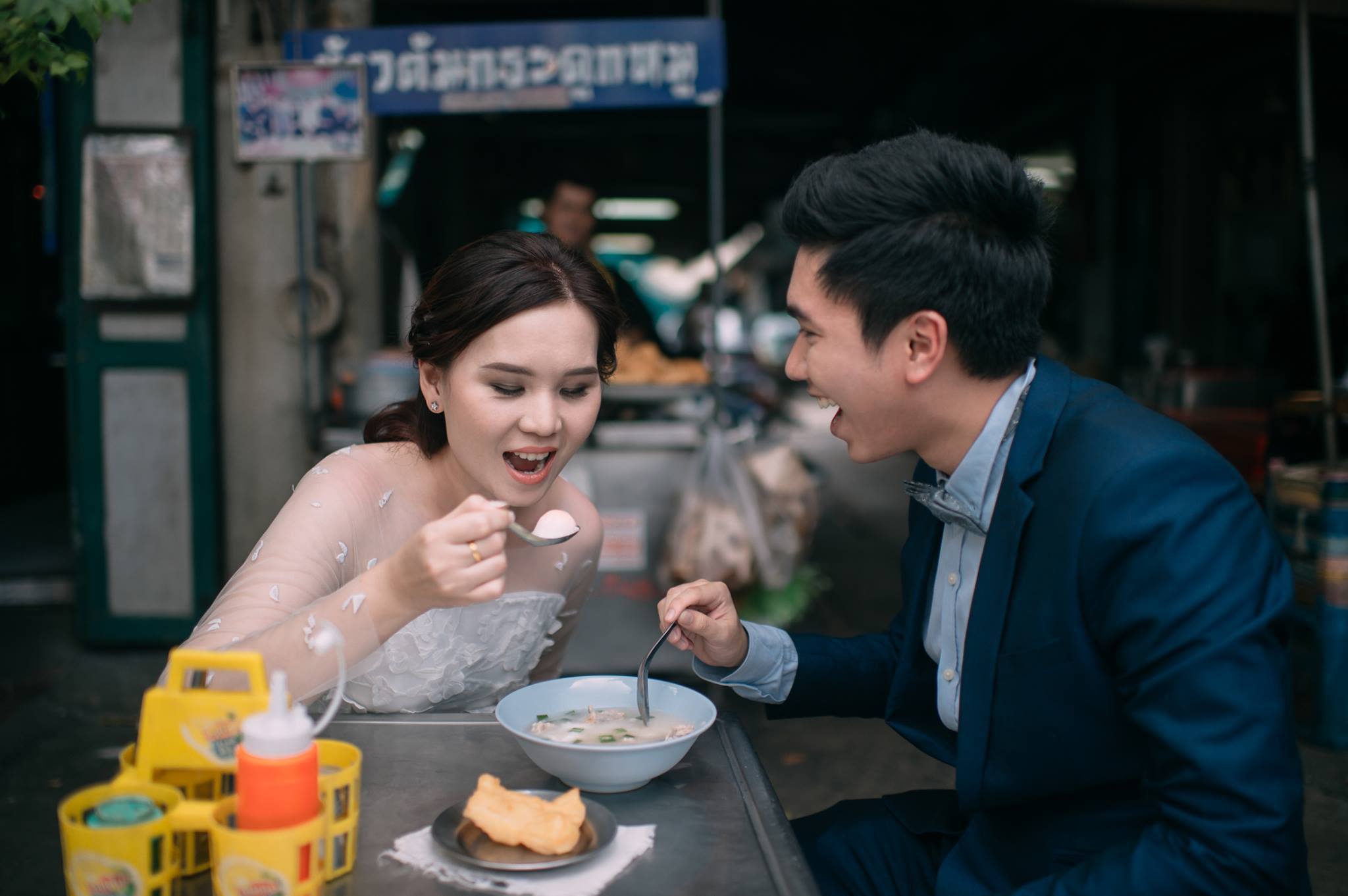 Mint's friends initially told her to lose weight before getting married.. but she refused to give in to peer-pressure!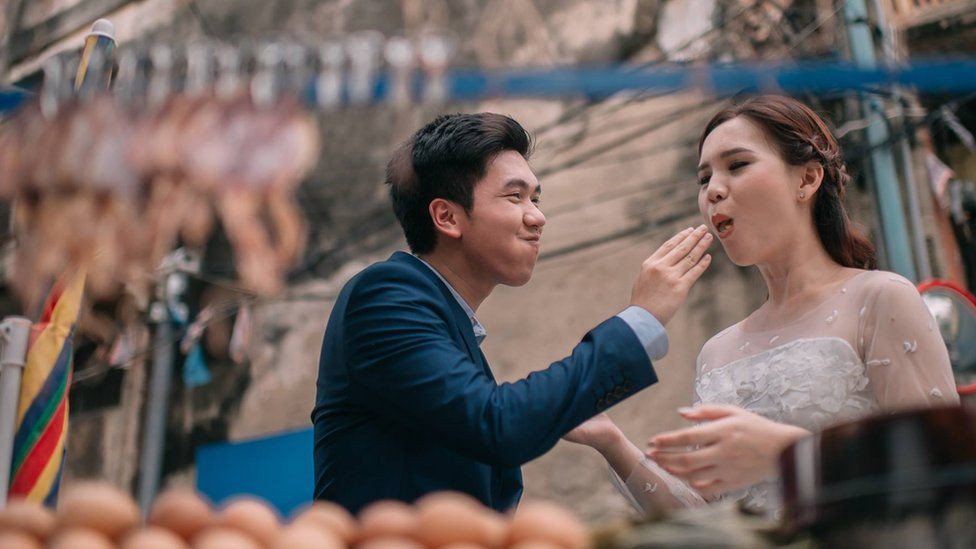 "All my friends told me that I have to lose lots of weight before my pre-wedding photoshoot. But I thought, why do I have to change into someone that I am not? I'm just going to be myself and have fun with it."

— Mint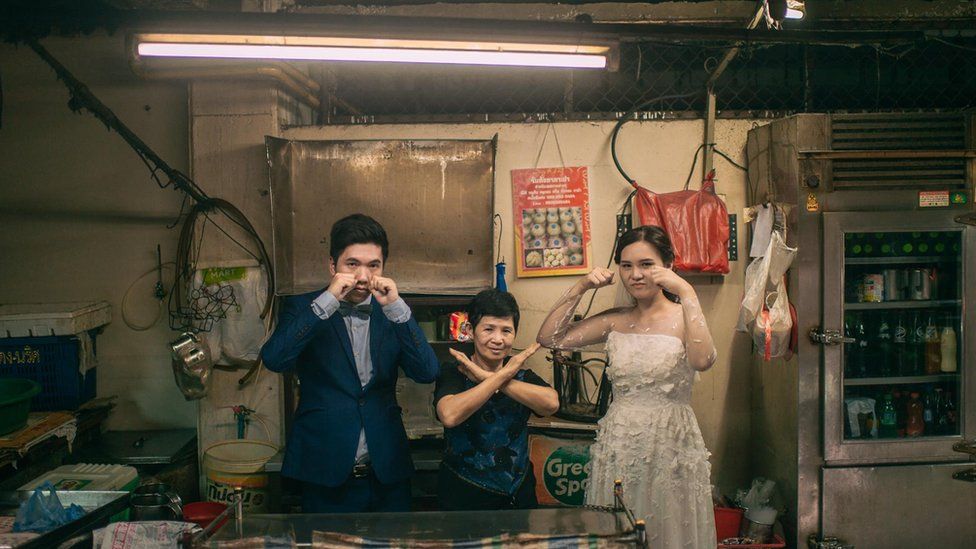 Following their own unique path, Mint and Max ended up taking their wedding photos at more than just restaurants!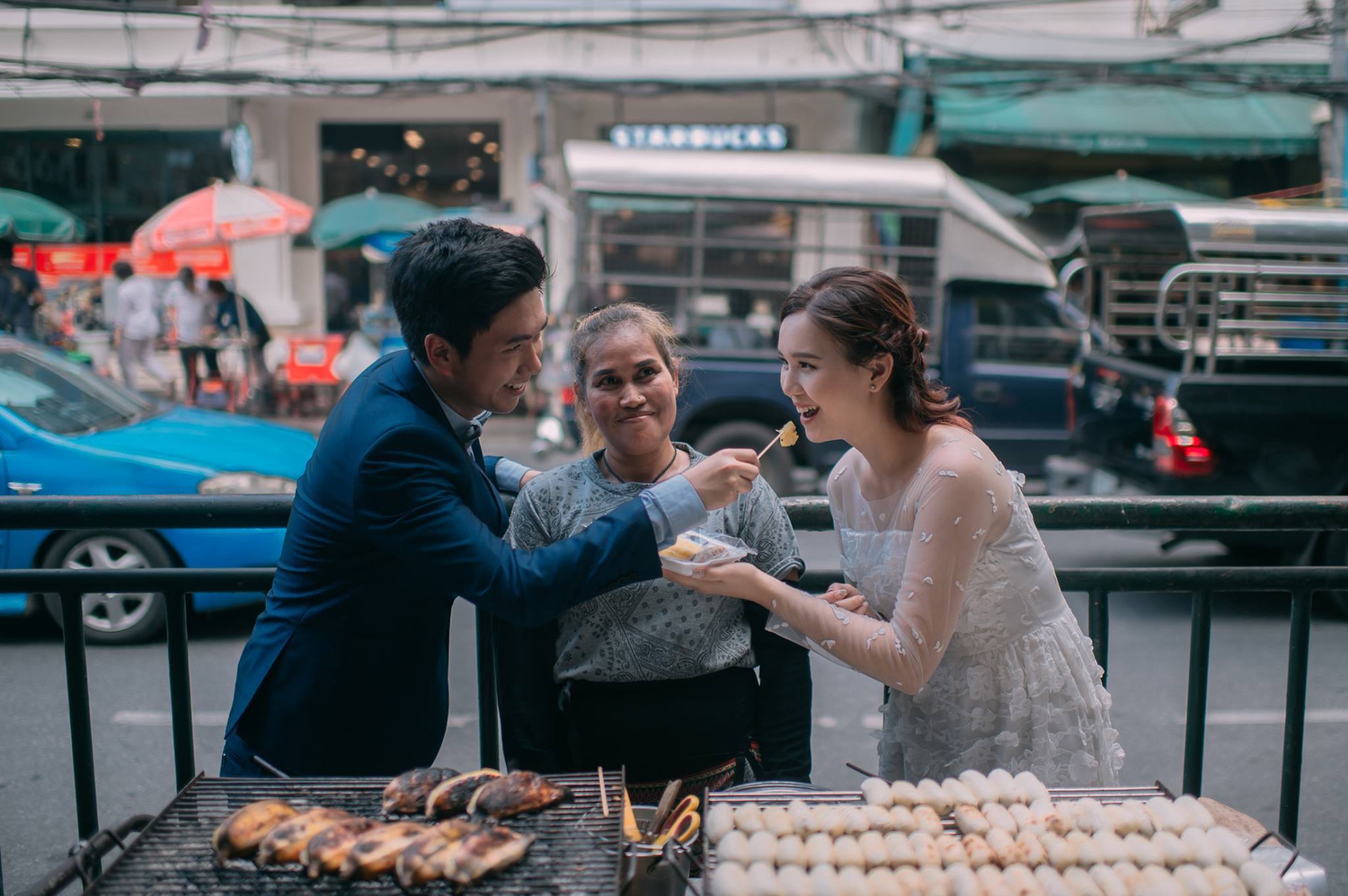 They even visited some delicious street vendors for a few shots.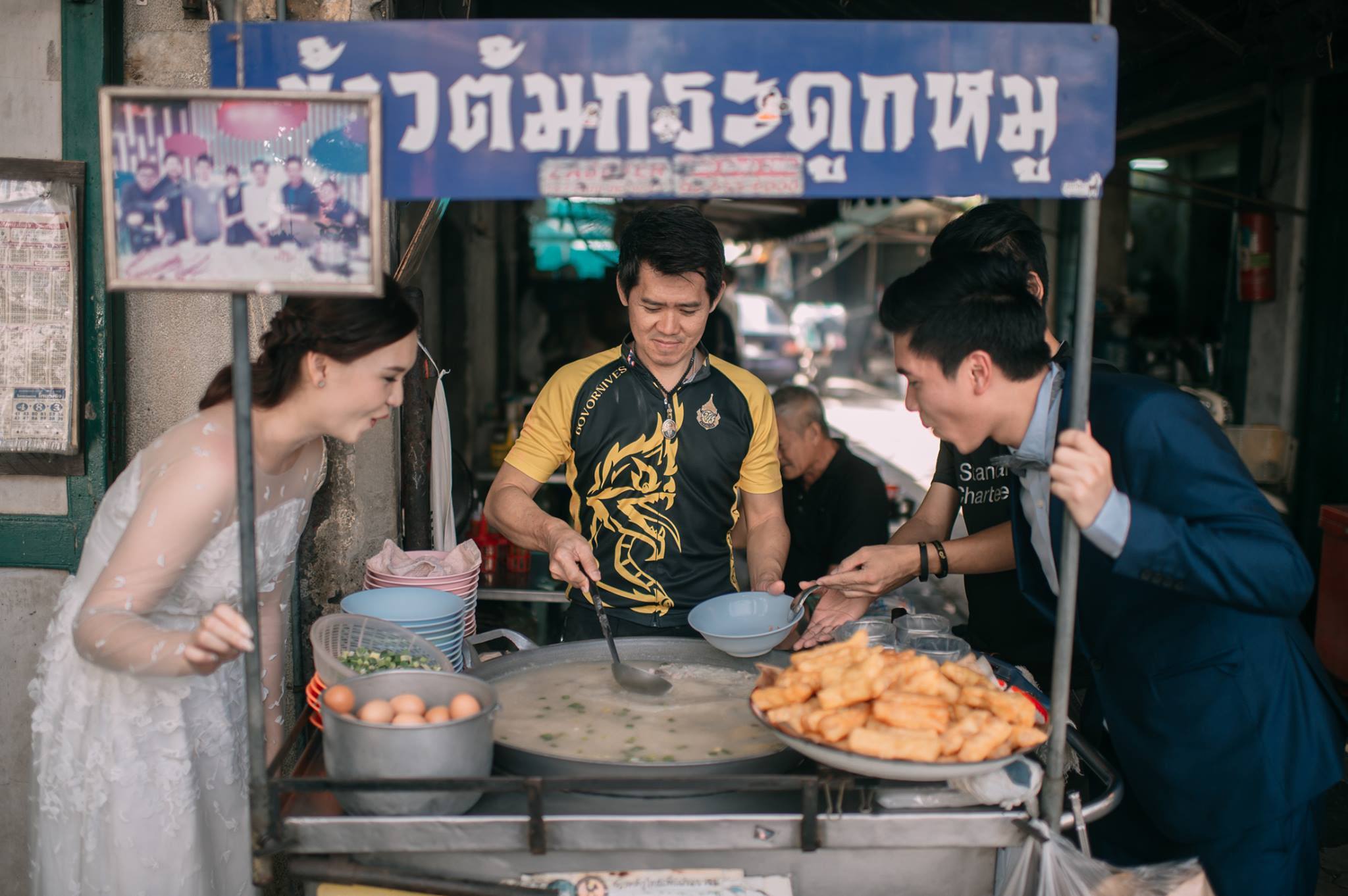 Max confessed how shocked he and Mint were that their photos had gone viral, expressing his thanks to all those leaving positive comments.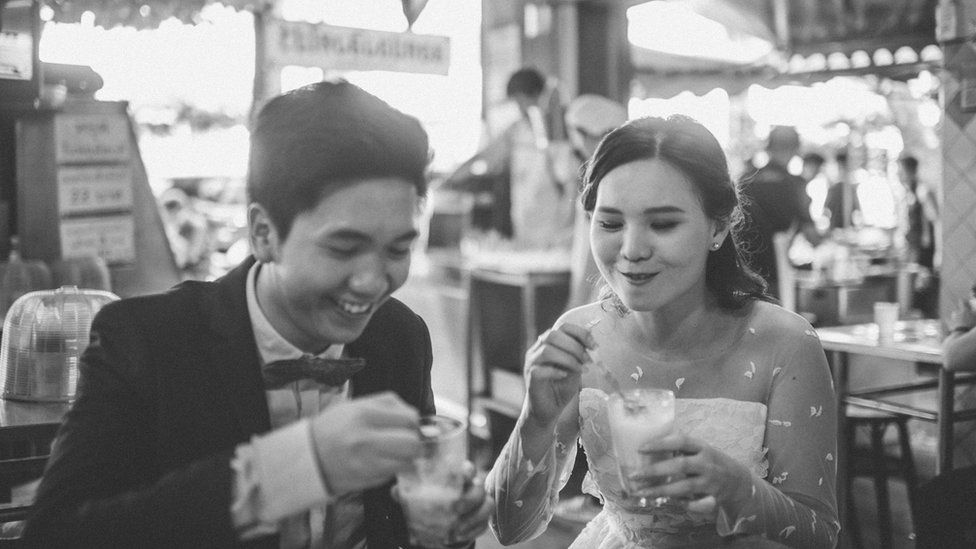 Share This Post