The True reason Super Junior will Never be able to Disband
Over the past few years, several of these SM Entertainment stars have threatened to reveal nude photos of each other after splitting up.
On the 17th, a Super Junior Twitter account run by a fan tweeted a silly anecdote regarding the group, which is the main purpose of the Twitter page—to inform fans of old anecdotes, facts, and trivia.
The tweet, which was then screen-captured and re-uploaded onto the popular South Korean online community Instiz, garnered thousands of views and a plethora of comments.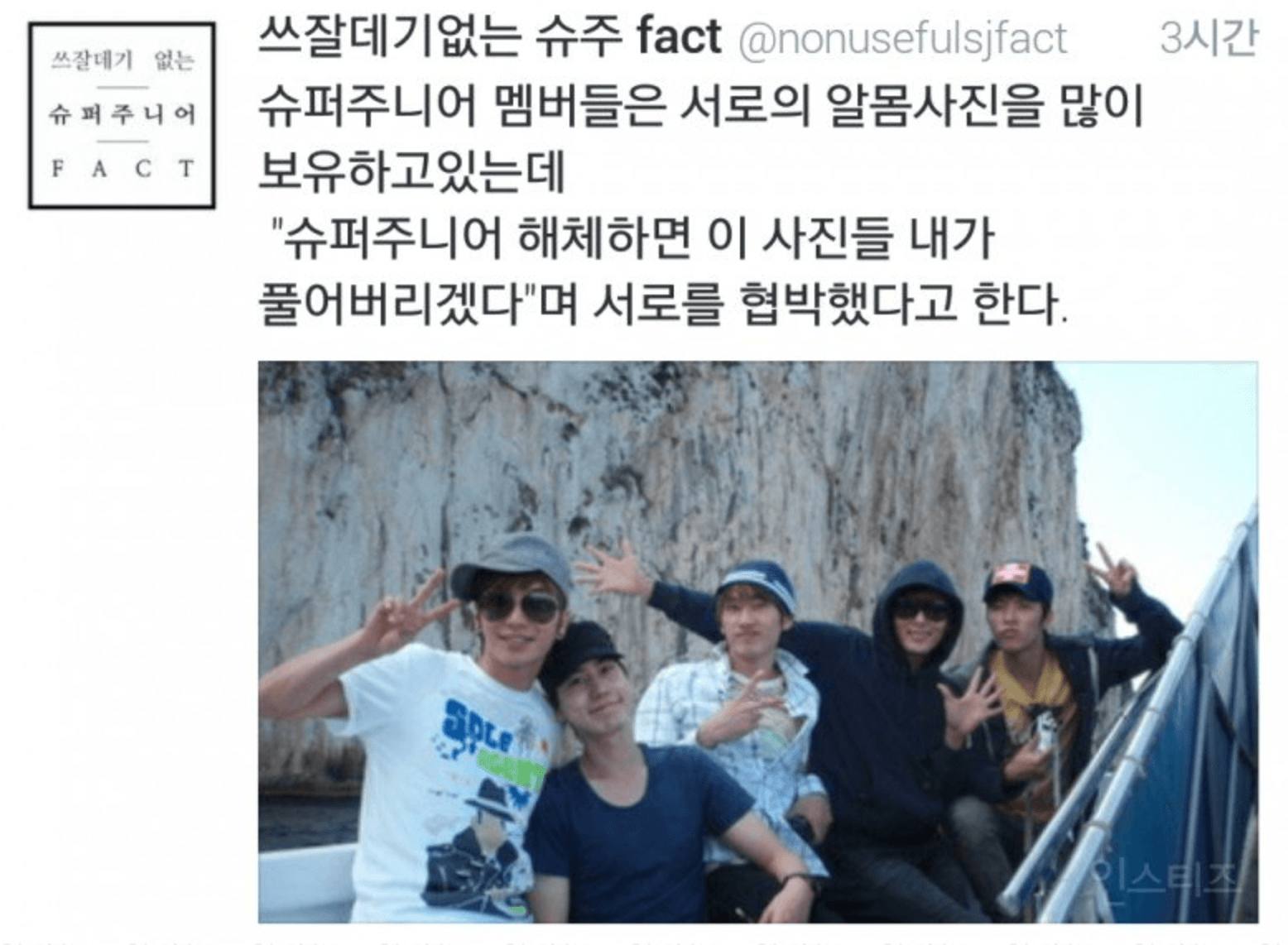 The tweet reads, "All the Super Junior members have many bare, nude photos of each other saved into their own possessions. And with these photos, it is said that they threatened one another that they would expose it to the public if the group were to ever disband."
In response to this, many fans of the E.L.F fandom left hysterical comments regarding the anecdote, saying, "Kekekeke these guys are too hilarious," "I guess this is their way of warning each other not to cause a disbandment," and "As much as I want to see their nude photos, I'd rather have them stay as a group than disband kekekekeke."
What are your thoughts on the Super Junior members' threats?
Source: Instiz
Share This Post