T.O.P Sneakily Admits To Being In Love With G-Dragon On Instagram?
One of the many "ships" of BIGBANG is the duo G-Dragon and T.O.P which has prompted many fans to Photoshop the two together as a couple. 
At the beginning of July 2016, fans spotted one of the many Instagram "likes" member T.O.P, revealing that the photo was one of the fan-coupling Photoshop photos on Instagram. In the image, G-Dragon is looking on towards T.O.P in a Snow White outfit as T.O.P looks forward in his Tarzan costume.
Fans are laughing over the random "like" from the BIGBANG member, jokingly claiming his confession of his love towards his unit partner (GD&TOP). "Beauty and the Beast Kekeke," "Cute keke," "GD is pretty…," "Heol, GD is pretty…," and more.
What do you think of the fan coupling?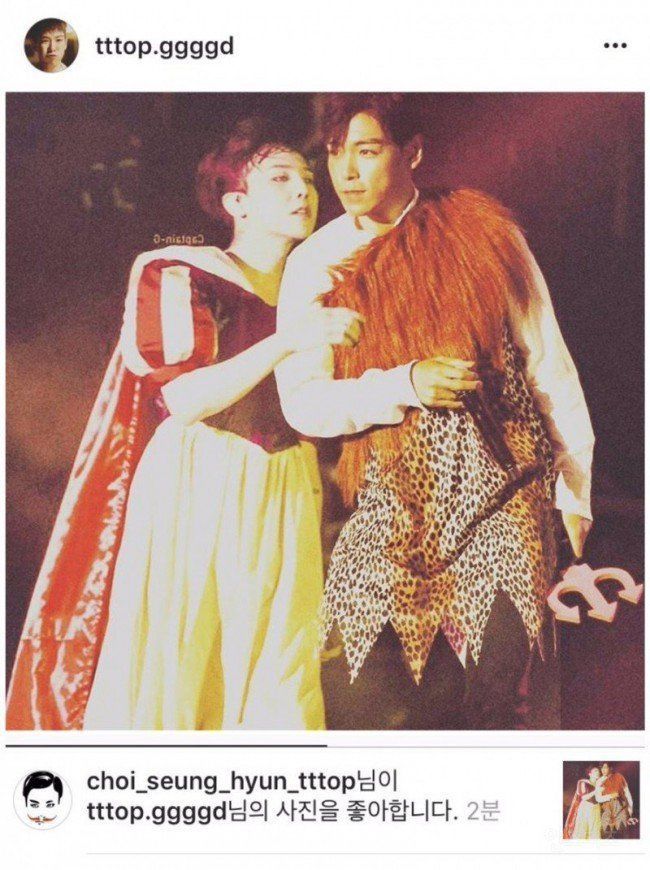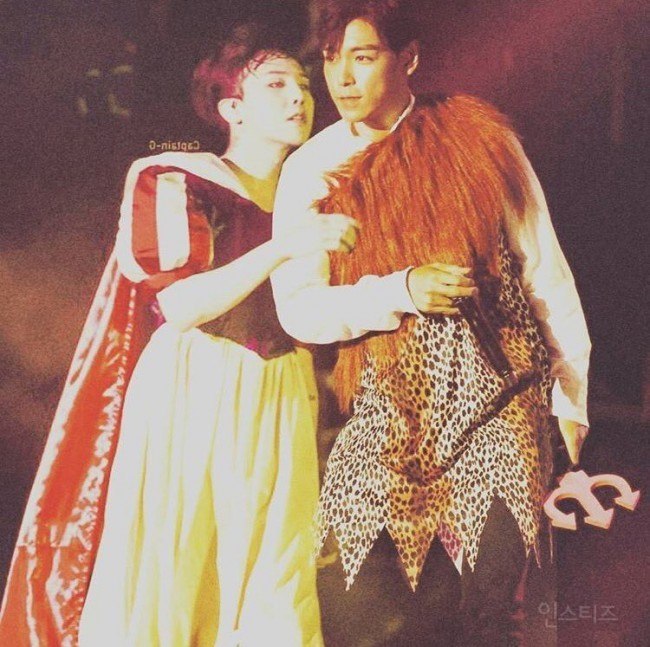 Source: Instiz
Share This Post