He Used To Skip Meals In Order To Save Money, Now He's In Korea's #1 Idol Group
He used to skip meals, now he's in Korea's #1 group.
Min Yoongi, from Daegu, South Korea, was born into a poor family. He was always a good student. However, after hearing "Reggae Muffin" by Stony Skunk, he became interested in rap. After listening to Epik High's track "Fly" in sixth grade, he had decided that his dream was to become a rapper.
He started focusing on writing lyrics on scraps of paper to fuel his passion for rap instead of paying attention in class. When his family had discovered his dream to be a rapper, however, they were furious. They threw away all his lyrics and demanded that he paid attention to his studies. He had used basketball as an outlet for his emotions, and he had become extremely skilled at the sport.
However, his love for music never faded. He had started producing his own music despite his parent's disapproval. By the age of 13, he had learned how to use programs like MIDI to create his music.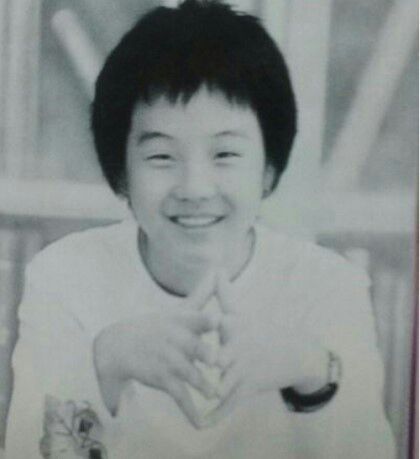 However, since he came from a poor family, he and his brother had to get part-time jobs to be able to help provide for the family. Yoongi had also taken up a part-time job to help fuel his passion for music. He would try to sell his music, only for people to scam him out of his music. He was so broke, he would sometimes go hungry to be able to afford a bus ride home.
Yoongi became part of an underground rap team known as D-Town, short for Daegu Town, in reference to the place they grew up in. During his time in the rap team, he had auditioned for Big Hit Entertainment's Hit It! auditions. He had placed second place out of all the rappers and landed a spot as a trainee.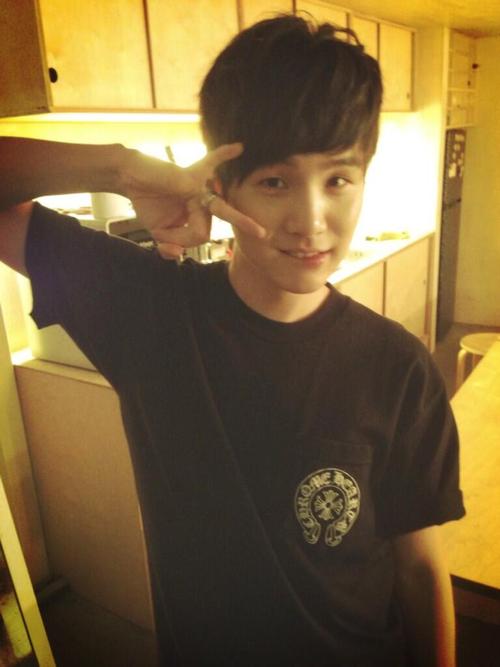 During his training time, Big Hit Entertainment's CEO Bang Si Hyuk approached Yoongi and offered him a spot in a boy group. He had promised him a group with little choreography and a heavy emphasis on producing their own music. Yoongi accepted this offered and was introduced to Namjoon (aka RM) and they have since lived together. The two of them were to wait for the group to have more members.
During his time as a trainee, he struggled even harder financially. Since his parent did not support his career choice, they decided not to support him and instead focused on his brother. He decided to take up a part-time job as a newspaper delivery boy. One day, however, as he was delivering newspapers, he was struck by a car in a hit-and-run accident. Instead of telling anybody, Yoongi decided to suffer in secret as he was afraid he would lose his spot in Big Hit's new group. He continued to practice despite the injury. Because of this, he still does not have complete motion of his arm.
Because of this, Yoongi developed severe mental health conflicts. He suffers from severe anxiety and depression, and it still affects him to this day. However, he never gave up and powered through his mental and physical health issues.
In 2013, he debuted as a member of 7 member boy group BTS under the stage name Suga.
The group struggled at first. They did not receive critical acclaim immediately. During the time of their debut, all seven members were living in one room in a cramped one-bedroom apartment.
By the end of 2013, the boys were able to snag numerous New Artist of Year Award, including the 2013 Melon Music Award. Despite this, however, the boys were still unpopular and people barely heard of them.
Things started looking up for them in 2015 when the group got their first win with "I NEED U" on SBS MTV's The Show. They proceeded to have four more wins for the song. Soon, they were being invited to music festivals and conventions like KCON. They were starting to get both international and Korean attention.
Their fame sky-rocketed since then. Every single title track would win trophies on music shows. The boys broke records on YouTube for their music videos and in 2016, they would win Album of the Year in the Melon Music Awards for The Most Beautiful Moment in Life: Young Forever. In the Mnet Asian Music Awards that same year, they would win Artist of the Year.
By 2017, they had reached international success. They debuted in the US on the American Music Awards and were invited to numerous talk shows – some notable ones being The Ellen DeGeneres Show and The Late Late Show with James Corden. They snagged a Billboard Music Award in 2017 for Top Social Artist. They also continued to succeed in Korea, snagging awards in Mnet Music Awards and Melon Music Awards. It didn't slow down in 2018 – BTS won a Kids Choice Award for Favorite Global Music Star and The Top Social Artist Award in the Billboard Music Award for the second year in a row. They were even nominated and won a Grammy for Best Recording Packaging for Love Yourself: Tear!
Fast forward to today, Min Yoongi, know commonly known as BTS' Suga, is BTS' lead rapper. He produces and helps write lyrics for majority of BTS' music and is recognized by the Korean Copyright Music Association as a producer. He has achieved his dream of becoming a rapper by releasing his first solo mixtape Agust D under the name Agust D on August 16, 2016 and his second mixtape D-2 on May 22, 2020. His lyrics represent his struggles with mental health and how people struggle in today's society. His lyrics are raw and emotional and always leave a powerful message.
Yoongi continues to inspire people every day. He is proof that even though you struggle if you work hard and follow your dreams, you can pursue your passions. And he continues to write lyrics that will cause people to think. All while being BTS' lead rapper, of course.
Share This Post