This Video Of Stefanie Michova Surprising Beenzino In The Army Will Make You Believe In True Love
Stefanie Michova showcased her love to her boyfriend Beenzino with a surprise visit to Korea during Chuseok.
Stefanie Michova, who currently lives in L.A., uploaded a video of her plans to surprise Beenzino by visiting him for his first vacation from the Korean military.
This special event was planned under a very tight schedule, where Stefanie could spend only two days with Beenzino and fly right back to LA.
Stefanie also mentioned how sorry she was to lie to Beenzino about her schedule for her surprise visit.
"I feel kind of bad. Sungbeen (Beenzino) just called me and I had to lie to him and tell him I have work tomorrow and thats why he can't call me… and he was kind of sad. But I hope he will be very surprised and he will like the surprise. I'm so sorry baby, I'm sorry"

— Stefanie Michova
After surviving a 13-hour long flight, Stefanie arrived in Korea and went to pick Beenzino up with his parents. She could not hide her nervousness.
"Ah, the nerves. I'm telling you it's not just butterflies in my stomach; it's a whole zoo"

— Stephanie Michova
Beenzino appeared in his military uniform all looking surprised and happy to find his girlfriend hiding in his parent's car.
They hugged and kissed each other to celebrate their reunion.
This lovely couple surely set a new bar on relationship goals!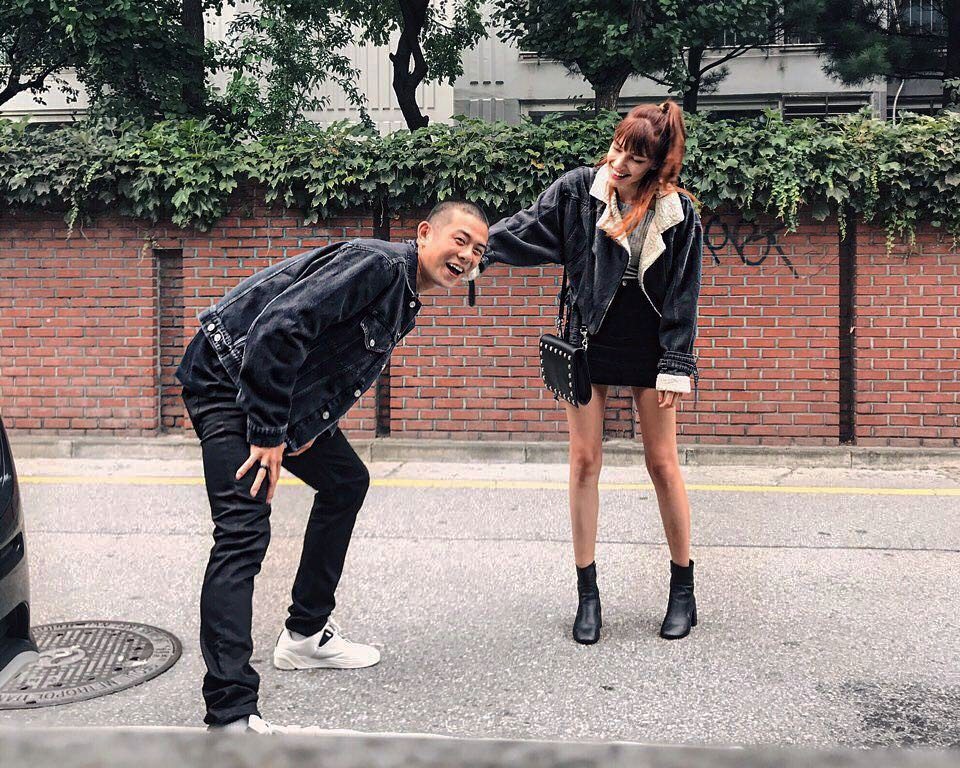 Share This Post