Watch This Kid Perform Amazing Violin Cover Of "Mic Drop" At An NBA Game
Mic Drop + Violin = Awesome!
Meet Giovanni Mazza: He's 12 years old and a total boss on the violin.
He's played the violin at multiple NBA halftime events starting at age 9!
His latest performance with the Maverick Dancers has caught a lot of attention. He played a mashup of remixed popular songs including Justin Timberlake's "Can't Stop the Feeling", Will.i.am's "That Power", and Steve Aoki and Yellow Claw's "Lit".
But arguably the best part of his performance is when he starts playing to a remixed version of BTS's "Mic Drop"!
And the Maverick Dancers really get into the performance too!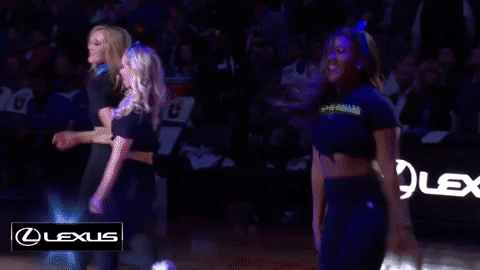 Twitter users freaked out at how amazing he is and were super impressed by his performance.
#MicDropRemix plus Violin never imagined that!! and boy it is amazing!!!

Well done!! 👏👏👏👏 @BTS_twt @LifeOfDesiigner @steveaoki

— HOBInannu🍀💚HOPEWORLD! (@HOBInannu) March 16, 2018
You are 12 years old?😳 well way to go, congrats! Keep going like that!👏🏼💗

— • Kathy • EyesOnYou • IamNOT (@KathyGW17) March 16, 2018
You are so freaking talented wow!! That performance was AWESOME #MicDropRemix @BTS_twt pic.twitter.com/ECtmDjZwOY

— HOBi HOBi (@Areebah_J) March 16, 2018
Check out his awesome "Mic Drop" performance as well as his full halftime performance below!
Share This Post