Big Hit Entertainment Asks International Fans To Respect BTS's Privacy And Safety
Big Hit Entertainment recently issued a warning against fans in light of their upcoming appearance at the Billboard Music Awards. 
On May 15th, Big Hit Entertainment issued a statement through their official Twitter and Facebook page. The statement was posted in Korean, English, Chinese and Japanese in an attempt to reach out to all of BTS's fans.
The agency recently received information about incidents concerning the behavior of fans attempting to illegally obtain information about BTS whereabouts and flight information. They were also concerned with how fans continuously invade the members' privacy despite warnings from the agency's staff members and security.
The agency went on to explain that the irresponsible behavior of some fans took a toll on the members.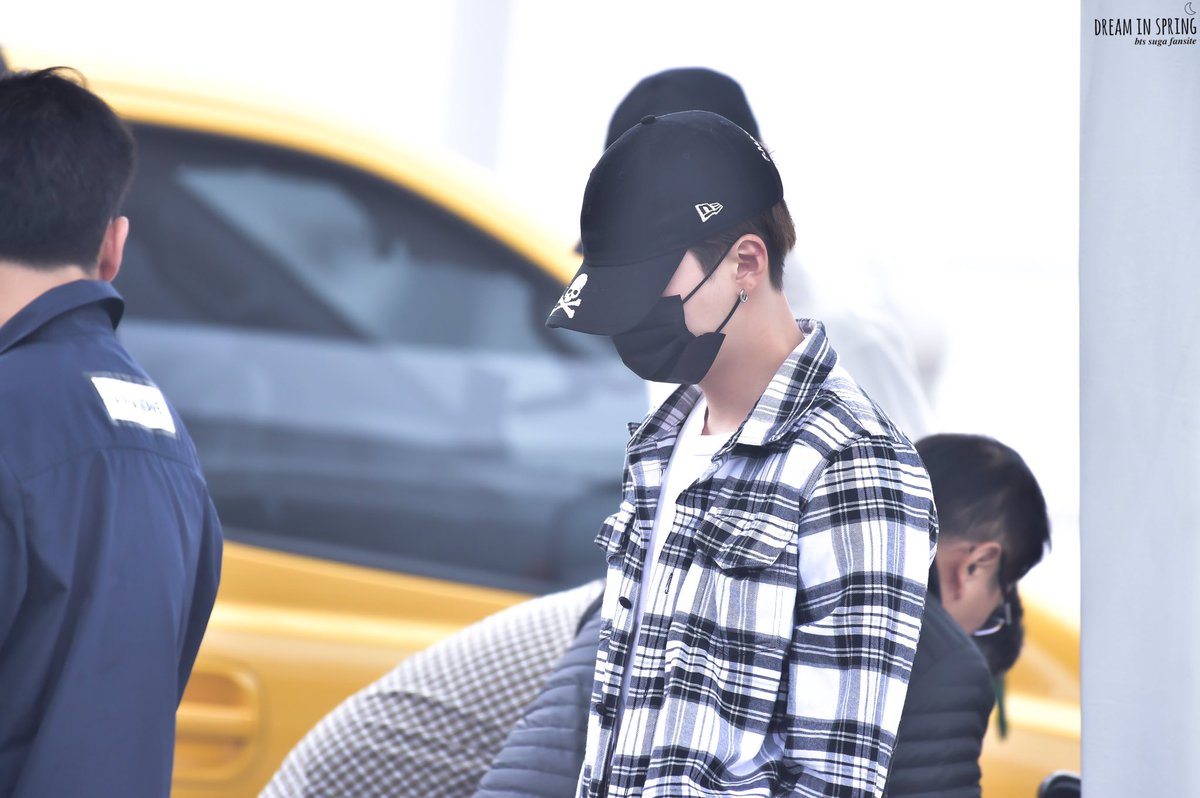 The statement was merely a request for fans to refrain from using illegal flight booking information and invading the members' privacy on flights and airports by taking candid photos.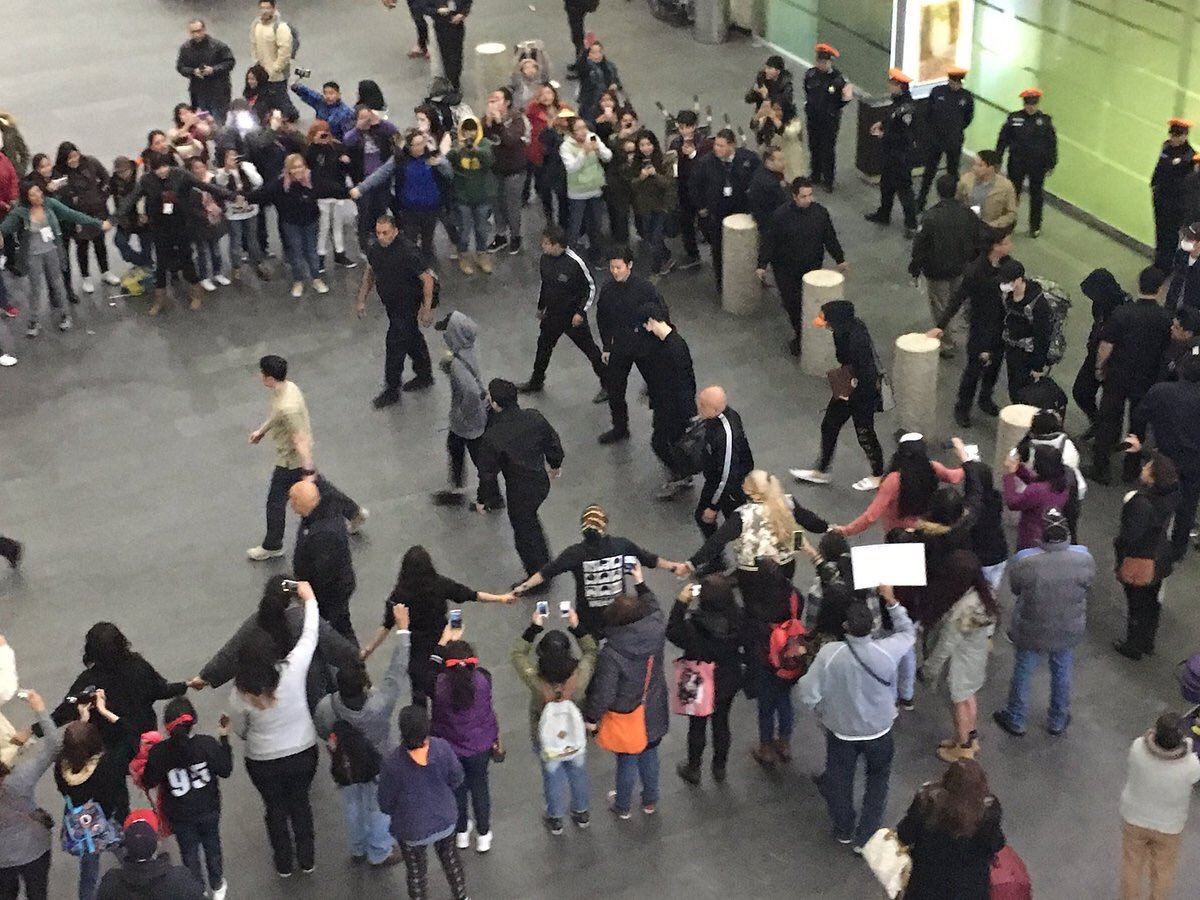 The group is set to head to Las Vegas, Nevada to attend the Billboard Music Awards on May 21st They will be the first Korean celebrities in the red carpet event after being nominated for Top Social Artist category.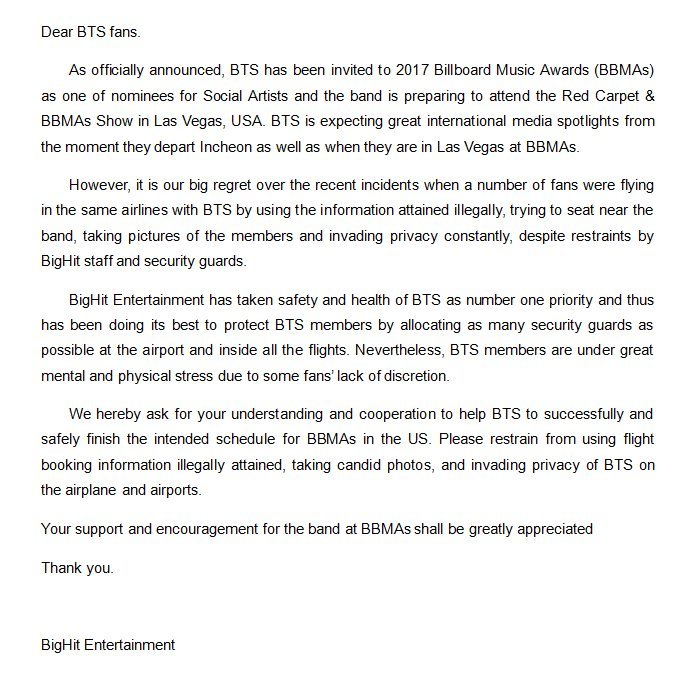 [공지] #방탄소년단 BBMAs / 해외투어 관련 공지 (+ENG/JPN/CHN)https://t.co/FwsoXMb8eB pic.twitter.com/nX9VgsJX5T

— BigHit Entertainment (@BigHitEnt) May 15, 2017
Share This Post