Dean Has A Wild New Neck Tattoo
Dean's bold new chest and neck tattoo bumped his cool factor up even further.
We are often led to believe that idols don't get tattoos or piercings, but a surprising amount of them are inked, they just keep them hidden from the public. Even artists like Jay Park are required to cover up in public appearances.
Dean recently joined the tattoo crew with a beautiful black tattoo that streams from his chest up to his neck. The colorless vine has a contrast of blossoming flowers and dark smoky branches. The tattoo artist showed off Dean's tatt on his Instagram with a caption explaining the meaning behind it. "The maehwa flower represents his mother."

This stunning tatt just adds to his already charismatic look. Dean's old-school-bad-boy vibes are raised 100% by his new ink.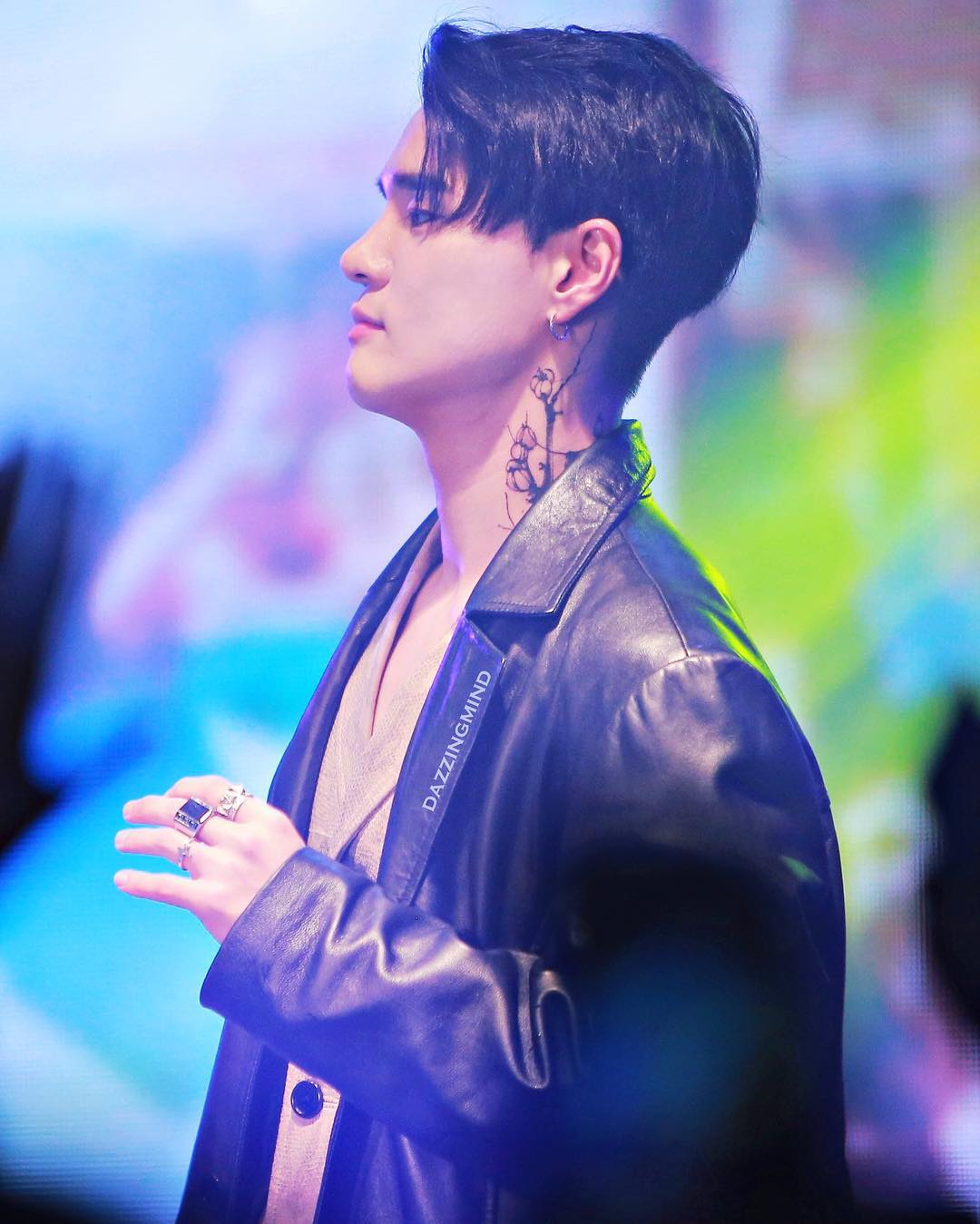 Even Crush can't resist showing off his Dean's cool tattoo. Though he has a tough bad boy image Dean's sweet personality is obvious as he smiles and lets his friend play with his neck ink.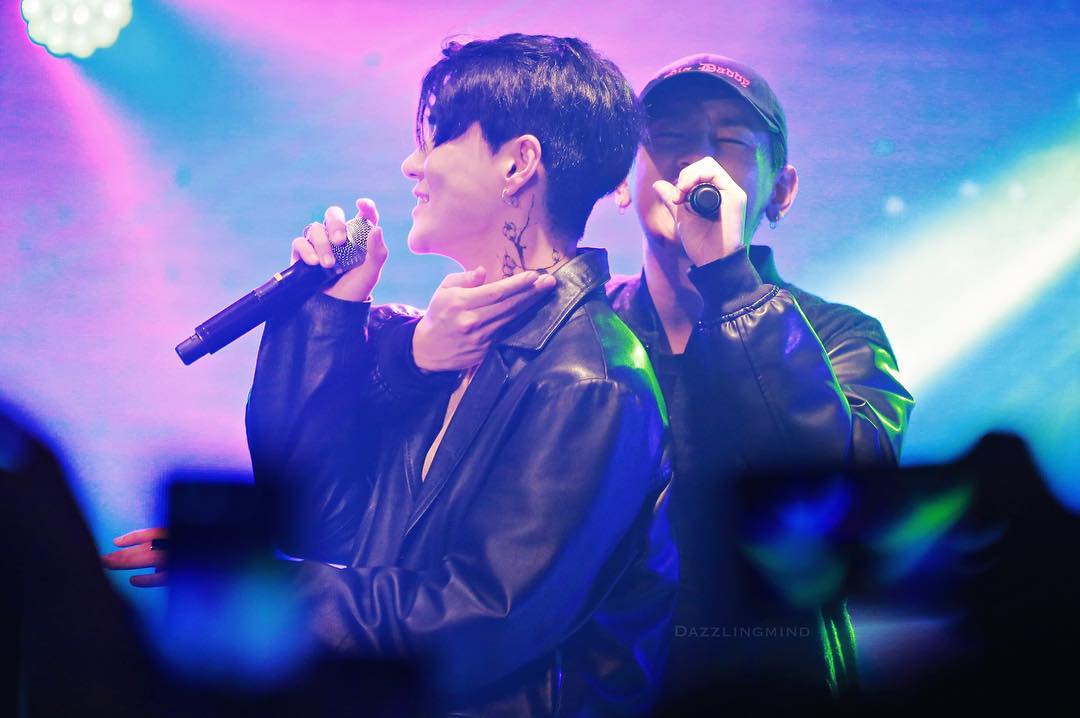 Dean has continuously grown in popularity since debut. The multi-talented composer, songwriter, and singer released many great tracks and collaborations this year furthering his success. Dean's latest album, 130 Mood: TRBL was featured as number five on Billboard's 10 Best K-pop Albums of 2016.
Share This Post