10 girl group dances deemed too sexy for TV
With girl groups pushing the limit sexiness more so than ever, more and more dances have been banned by the government. 
Although the entire songs might not have been banned, many top girl groups have had parts of their choreography that were deemed too vulgar altered for public broadcast. A post on Pann discussed parts of choreography that have been banned from TV, and showed that some of the most popular groups have faced dance censorship, with AOA's "Miniskirt" having three parts of the choreography altered for broadcast.
Find out what Netizens had to say about this article below!
10. Dal Shabet
9. 9MUSES
8. EXID
7. SISTAR
6. AOA
5. AOA
4. AOA
3. SECRET
2. STELLAR
1. 4MINUTE
Special considerations 
---
NETIZEN REACTIONS
Koreaboo has collected reactions from Netizens who commented on the original article from our Korean source. The below comments are the most popular comments at the time of this article being published.
---
[+ 136, – 0] From what I know male idols aren't allowed to show both nipples ㅋㅋㅋㅋㅋㅋㅋㅋㅋㅋㅋㅋㅋㅋㅋ
[+ 105, – 4] AOA has so many over the top dances..Jimin sticking her butt out when she raps is too much to even watch. They seem to use a lot of moves that emphasize the butt
[+ 86, – 68] What about BTS?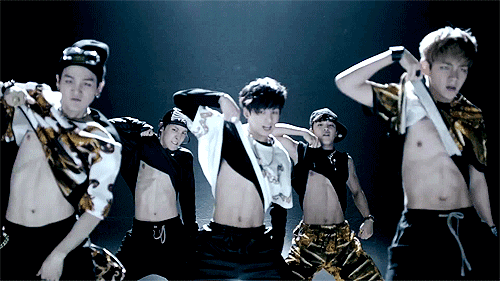 Source: Pann
Share This Post