11 Favorite Foods Of K-Pop Idols That Are A MUST TRY
Have you ever wanted to eat the same foods as your favorite idols? Here's a list of some food idols just cant get enough of! If you've never tried them before, now's your chance!
You'll be enjoying it as much as Lee Hyun-woo!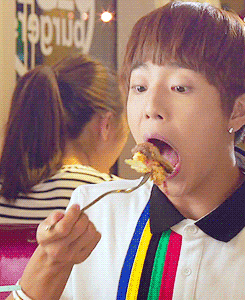 Check out these incredibly delicious foods that idols love, in this list of "11 K-Pop Idols Reveal Their Favorite Foods!"
https://www.quiet.ly/list/share/1f349-11-scrumptious-foods-that-k-pop-idols-love?settingsId=1%26width%3D650%26type%3Dcards
Share This Post